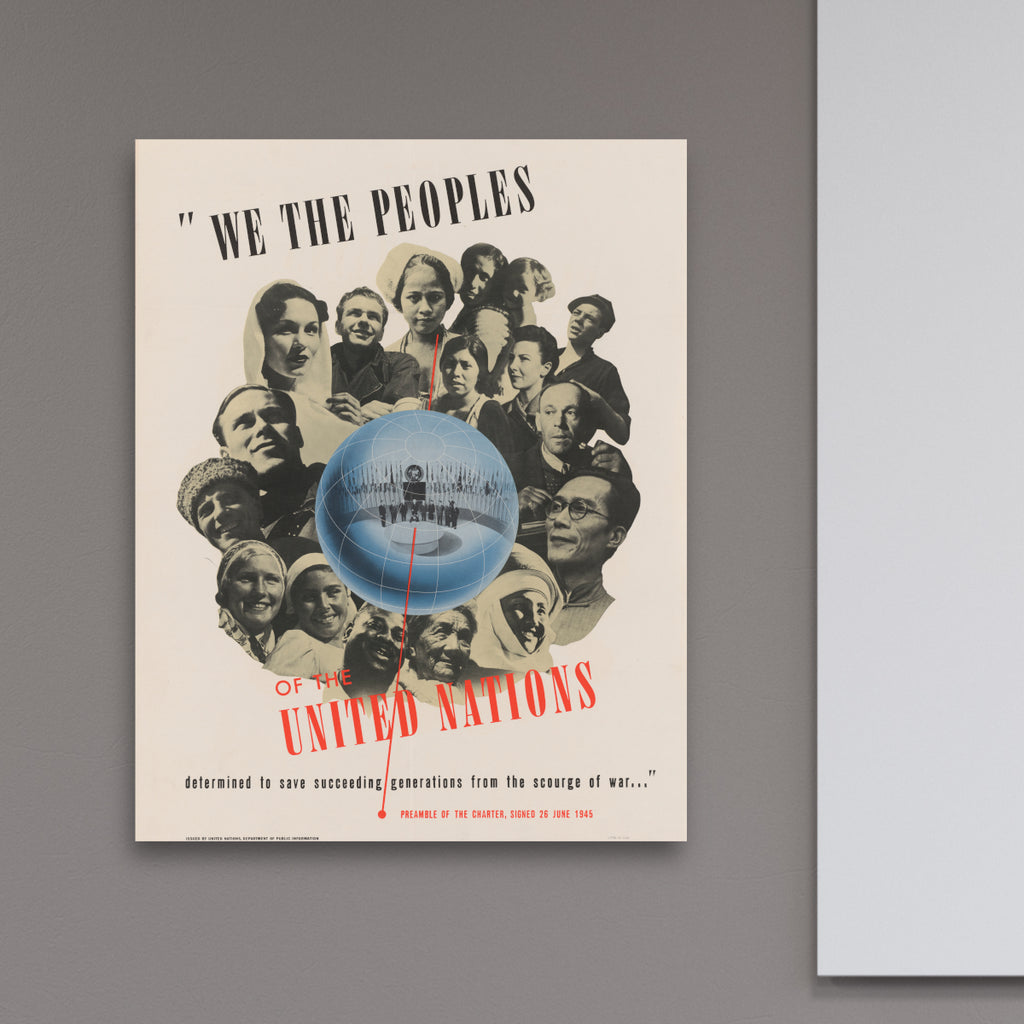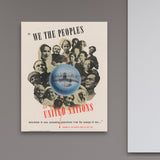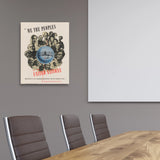 We the Peoples of the United Nations Canvas Print
Made in the U.S.A.
11 X 14 inches
This 1940s poster for the United Nations depicts the faces of people from around the world. In its center is the image of a blue globe within which are the flags of the United Nations. Along the bottom of the poster reads, "determined to save succeeding generations from the scourge of war…"

From the Archives holdings, we think this vintage look makes for a nice canvas print. We are pleased to offer it here, perfectly sized for display at home or office.

During World War I, many branches of the federal government used posters to urge Americans to support the war effort. In a time without radio, TV, or the Internet, posters were an inexpensive way to deliver powerful messages to millions of people. The government hired well-known artists to create designs that unified the American people. Posters continued to be published during World War II, and new posters are still in production. The National Archives holds close to 20,000 posters produced by military and civilian agencies.