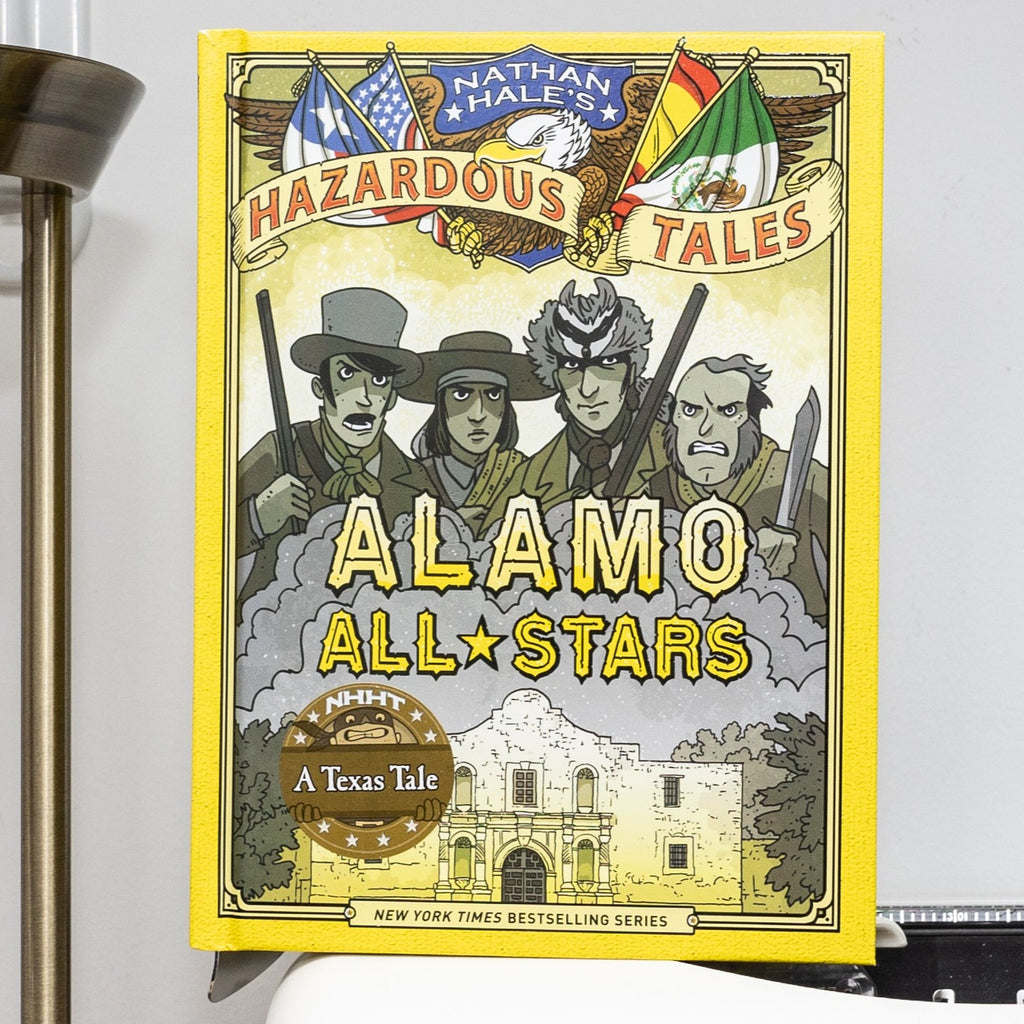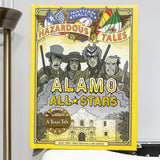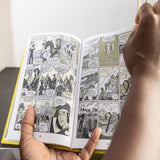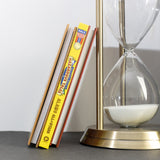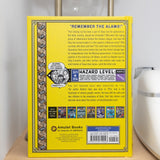 Alamo All-Stars (Nathan Hale's Hazardous Tales #6): A Texas Tale
By Nathan Hale
Hardcover: 128 pages
Ages: 8-12
Grades: 3-7
Number six in author Nathan Hale's New York Times bestselling graphic novel series on American history, this publication helps readers learn the thrilling true story of the Texas Revolution and the Battle of the Alamo.

"Remember the Alamo!" is the rallying cry that has gone down in Texas history. What, exactly, is what we are encouraged to remember? Who were the ragtag group of adventurers behind the famous slogan, and how did they end up barricaded in a fort against a Mexican army? Who survived, who died, and how?

In the early 1800s, Native Americans, the Mexican government, and settlers from other areas of the United States were fighting over the territory that would become the Lone Star state. Here vivid illustrations and witty text tell the story, from Texas's near wilderness beginnings to the Battle of the Alamo and General Sam Houston's ultimate victory over General Antonio López de Santa Anna at the Battle of San Jacinto.

In the holdings of the National Archives there are approximately 10 billion pages of textual records; 12 million maps, charts, and architectural and engineering drawings; 25 million still photographs and graphics; 24 million aerial photographs; 300,000 reels of motion picture film; 400,000 video and sound recordings; and 133 terabytes of electronic data. All of these materials are preserved because they are important to the workings of Government, have long-term research worth, or provide information of value to citizens.