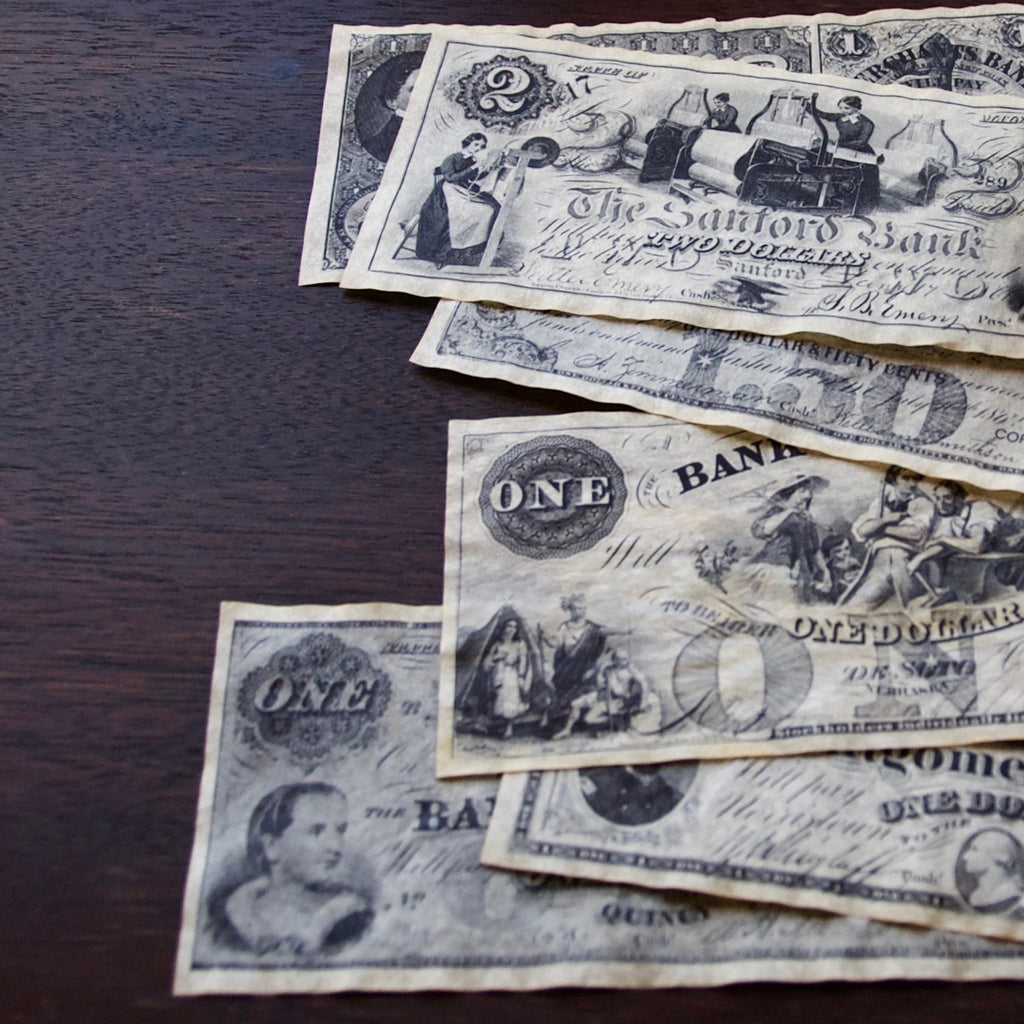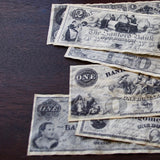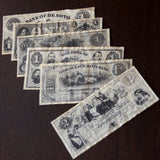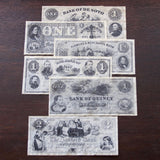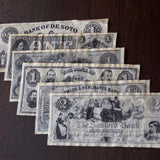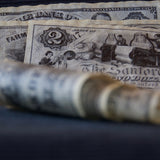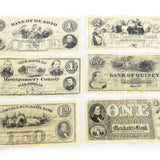 Historic Union Currency Replica
Made in U.S.A.
Facsimiles of Union currency
Parchment paper
This replica Union currency from the Civil War is perfect for play, or for educational purposes. Together with our replica Confederate currency they make a great set.

During 1861, the first of the American Civil War, the expenses incurred by the Union government far outstripped its limited revenues from taxation, and borrowing was the main vehicle for financing the war. The Act of July 17, 1861, authorized Secretary of the Treasury Salmon P. Chase to raise money via the issuance of $50,000,000 in Treasury notes payable on demand. These demand notes or Union currency were paid out to creditors directly and used to meet the payroll of soldiers in the field. While issued within the legal framework of Treasury note debt, the demand notes were intended to circulate as Union currency and were of the same size as and, in appearance, closely resembled banknotes.

The National Archives preserves, protects, and holds in trust the General Records of the Department of the Treasury, starting from 1789.