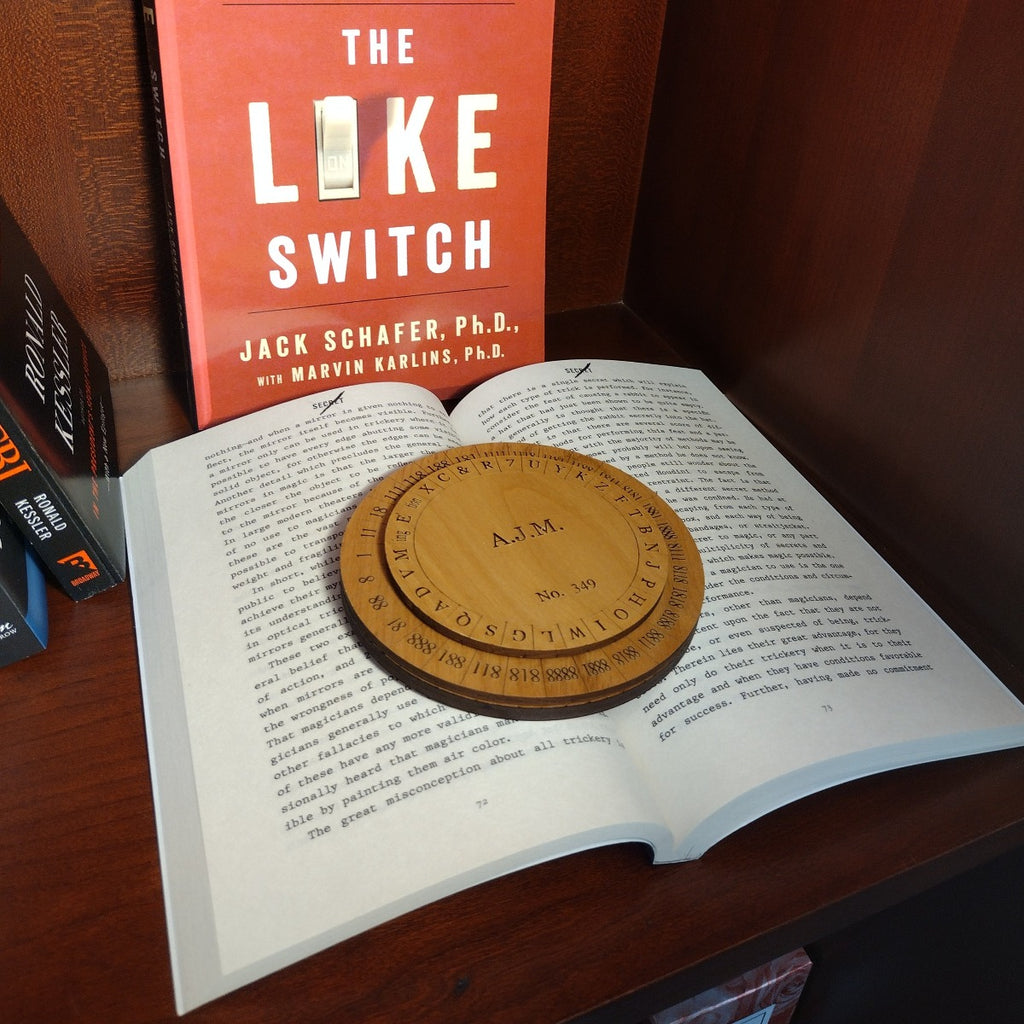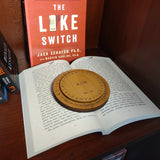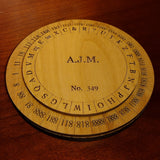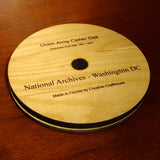 Union Army Cipher
Made in the U.S.A.
Precision laser engraved wood
4 1/4 inches diameter
This famous cipher was used for message encryption by the Union Army during the American Civil War (1861-1865). It was primarily a system used for flag signals where there was a line of sight, or for encrypted morse code messages.

The letters A.J.M. on the disk are for the inventor and Chief Signal Officer of the Union Army, Albert J Myer. His system was called Flag Telegraphy or "Wigwag".

Each disk has a unique serial number as was used in the original wheels.  Featuring National Archives branding on the back, the packaging includes instructions.

The National Archives' cartographic section contains approximately 8,000 Civil War maps, including both manuscript and printed maps and plans. The manuscript maps include pencil sketches and original pen-and-ink drawings as well as processed maps with annotations in ink or pencil. Many of the Civil War manuscript maps and drawings are unique to the National Archives, while a variety of the printed maps are more common and can be found in other large repositories such as the Library of Congress.