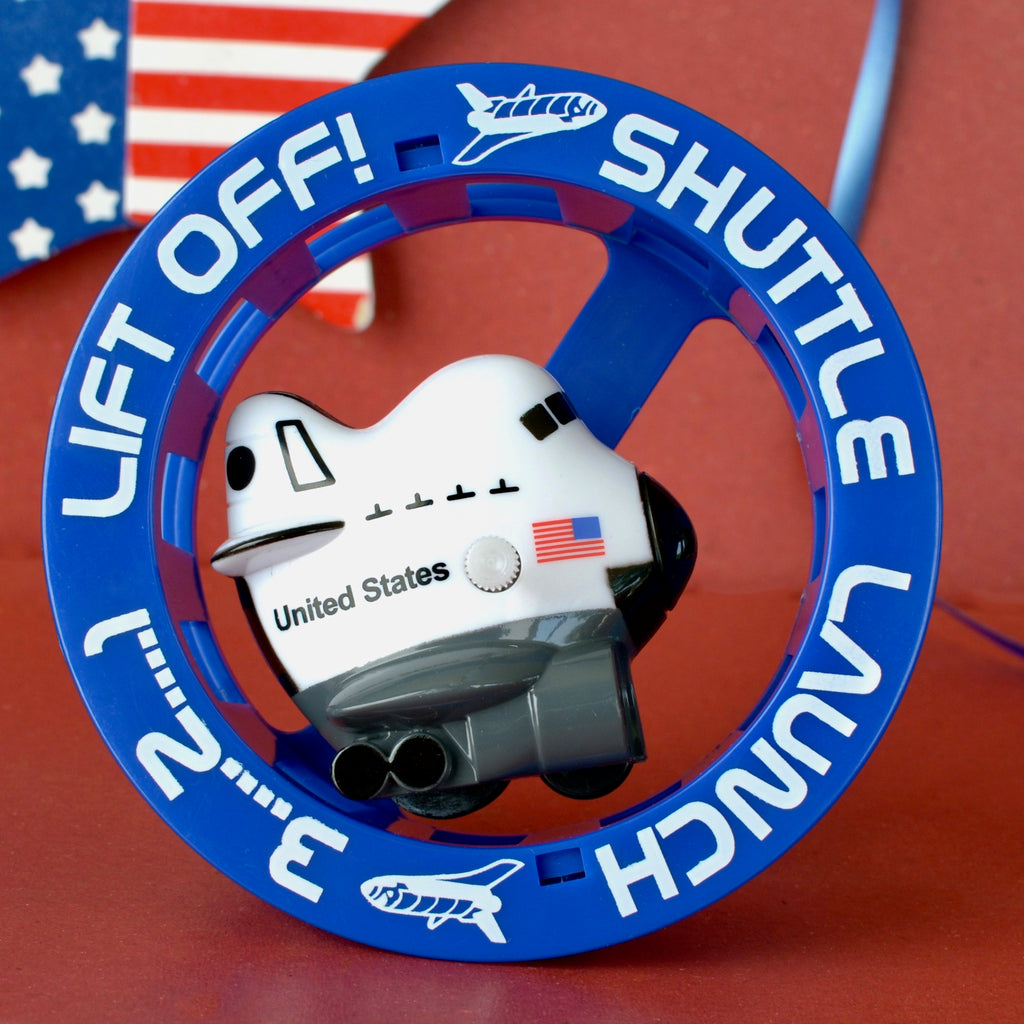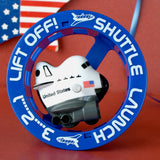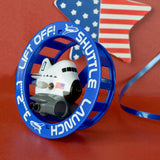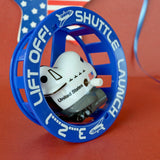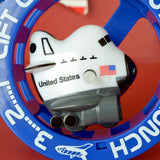 Space Shuttle Wheely Fun Wind-Up Toy
Just pure fun, this space shuttle wind-up toy can be played with three ways. Left in the roller wheel, the shuttle will go around in circles. With the twist-off ring removed, the shuttle will go straight. Taken out of the roller wheel, the wind-up shuttle will go anywhere. Fun for all ages, this shuttle is ready for wind up and lift off!

Starting with the records of the National Advisory Committee for Aeronautics, formed in 1915 to study problems of flight and to conduct research in aeronautics, the National Archives holds in trust the records of NASA and other records related to aeronautics, including the Wright brothers' patent for their flying machine.