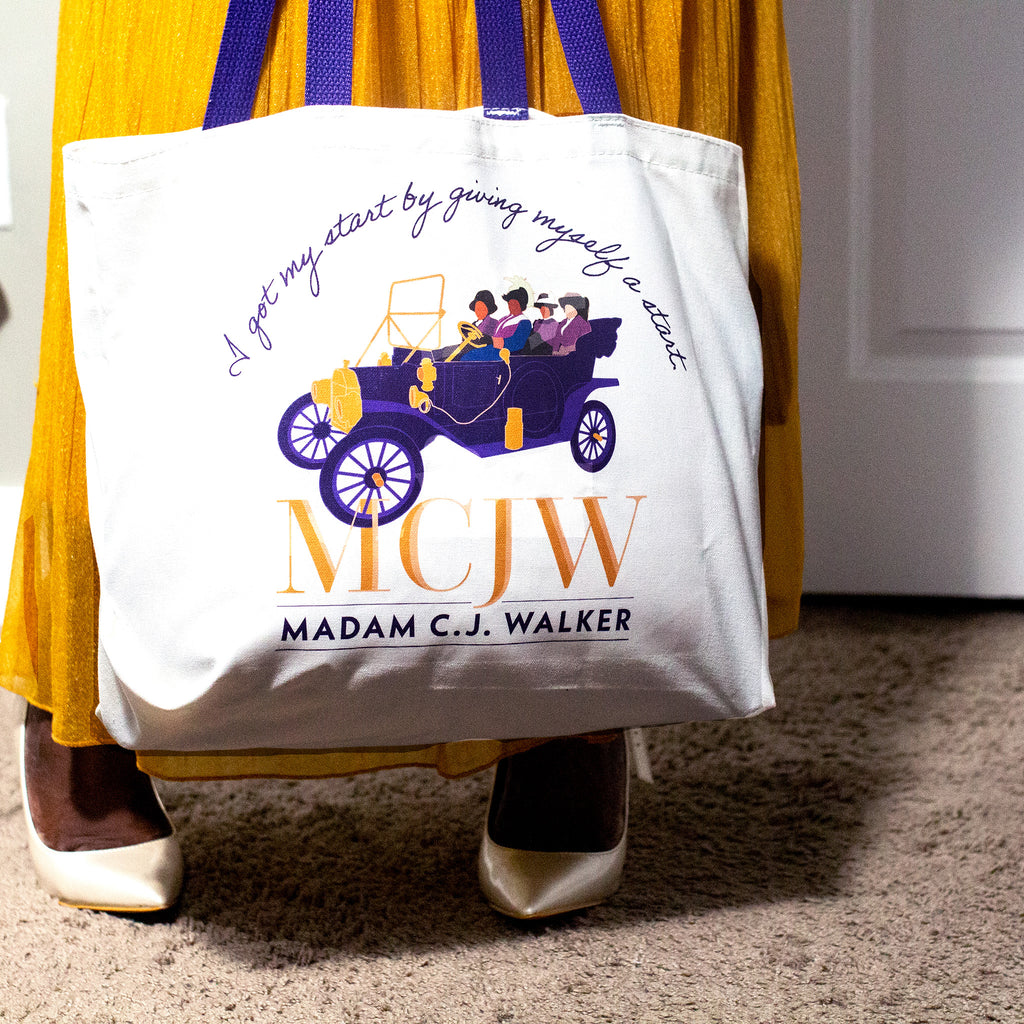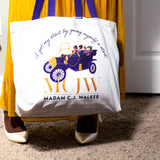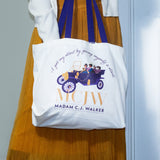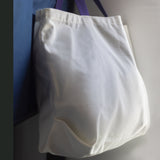 Madam C. J. Walker Tote Bag
National Archives Store Exclusive
18 X 13 inches
25-inch handle straps
Interior zipper pocket
Canvas
An Archives Store exclusive, we are delighted to offer this sturdy tote bag in celebration of the achievements of Madam C. J. Walker. Inspired by elements from her life and work, our design pays homage to the extraordinary accomplishments of Madam Walker. Born Sarah Breedlove, she was a daughter of enslaved people, who reimagined her life, and through drive and determination, became the first Black woman millionaire through her line of hair care products.

Centered around an illustration of the iconic Ford Model T owned by Madam Walker, and featuring the quote, "I got my start by giving myself a start", the tote makes an inspirational gift or a nice piece for yourself while showcasing a truly remarkable life.

The daughter of slaves, Madam C. J. Walker (1867-1919) was orphaned at seven, married at 14, and a widow with a baby at 20. She spent the better part of the next two decades laboring as a washerwoman for $1.50 a week. Then—with her discovery of a revolutionary hair-care formula for black women—everything changed.

By the time she was 40, Madam Walker was making as much money as a white corporate executive, thanks to her popular hair-care products for black women and her brilliance at marketing them. She created a workforce of sales agents that gave African American women job options other than being washerwomen or domestics. As her prominence and wealth increased, she became a generous benefactor of black educational institutions and such a staunch supporter of the anti-lynching movement that the State Department labeled her a "race agitator" and denied her a passport in 1919.