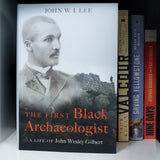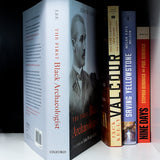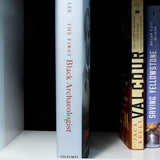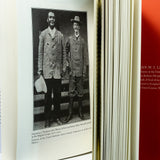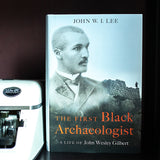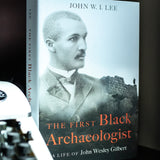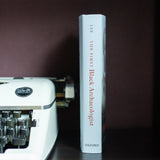 The First Black Archaeologist: A Life of John Wesley Gilbert
By John W.I. Lee
Hardcover: 448 pages
An inspiring portrait of a pioneer in Black history and American archaeology, The First Black Archaeologist reveals the story of a trailblazing African American classical scholar, teacher, community leader, and missionary. Born into slavery in rural Georgia, John Wesley Gilbert (1863-1923) gained national prominence in the early 1900s, though his accomplishments are not well known today. Using evidence from archives across the U.S. and Europe, from contemporary publications, and from newly discovered documents, this book chronicles Gilbert's remarkable journey.

As we follow Gilbert from the segregated public schools of Augusta, Georgia, to the lecture halls of Brown University, to his hiring as the first black faculty member of Augusta's Paine Institute, and through his travels in Greece, western Europe, and the Belgian Congo, we learn about the development of African American intellectual and religious culture, and about the enormous achievements of an entire generation of black students and educators. Readers interested in the early development of American archaeology in Greece will find an entirely new perspective here, as Gilbert was one of the first Americans to do archaeological work in Greece. Those interested in African American history and culture will gain an invaluable new perspective on a leading yet hidden figure of the late 1800s and early 1900s, whose life and work touched many different aspects of the African American experience.

John Wesley Gilbert was born into slavery in rural Georgia in 1863 and moved to Augusta after Emancipation. He describes his early education thus: "Six months of the year, I plowed, hoed, picked cotton, split rails, and spent the other six months in the public schools of Augusta." This quotation exemplifies his love of learning and his determination to pursue his education no matter the hardships.

Professor Gilbert overcame racism and poverty to become a pioneer in the field of Classical Archaeology and a national leader in African American education.