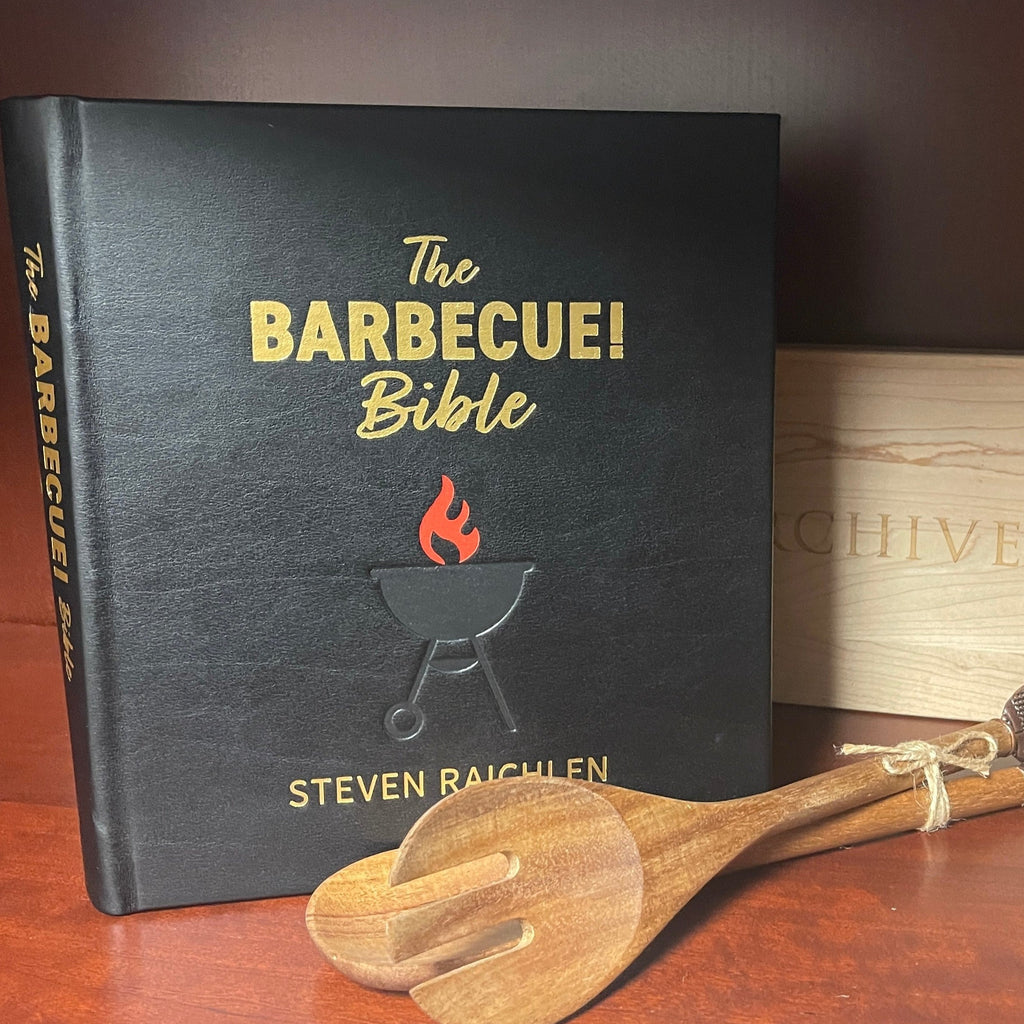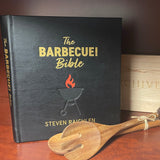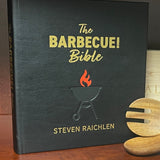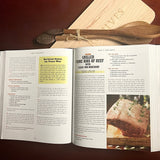 The Barbecue! Bible
By Steven Raichlen

Bound by hand in bonded leather: 

556 pages
8 1/4 X 1 1/4  X 9 1/2 inches
This leather bound edition of The Barbecue! Bible, is the 1.3 million-copy bestseller and the winner of the IACP/Julia Child Cookbook Award.

With more than 500 inventive, delicious, unexpected, easy-to-make barbecue recipes that capture great grill flavors from around the world, it is bound to be a treasured addition to the bookshelves of grilling enthusiasts across the nation. 

Featuring full-color photographs illustrating food preparation, grilling techniques, ingredients, and images of irresistible finished dishes highlighting America's favorite pastime, it includes a new section with answers to frequently asked grilling questions, plus Steven Raichlen's proven tips and quick solutions to common mistakes.