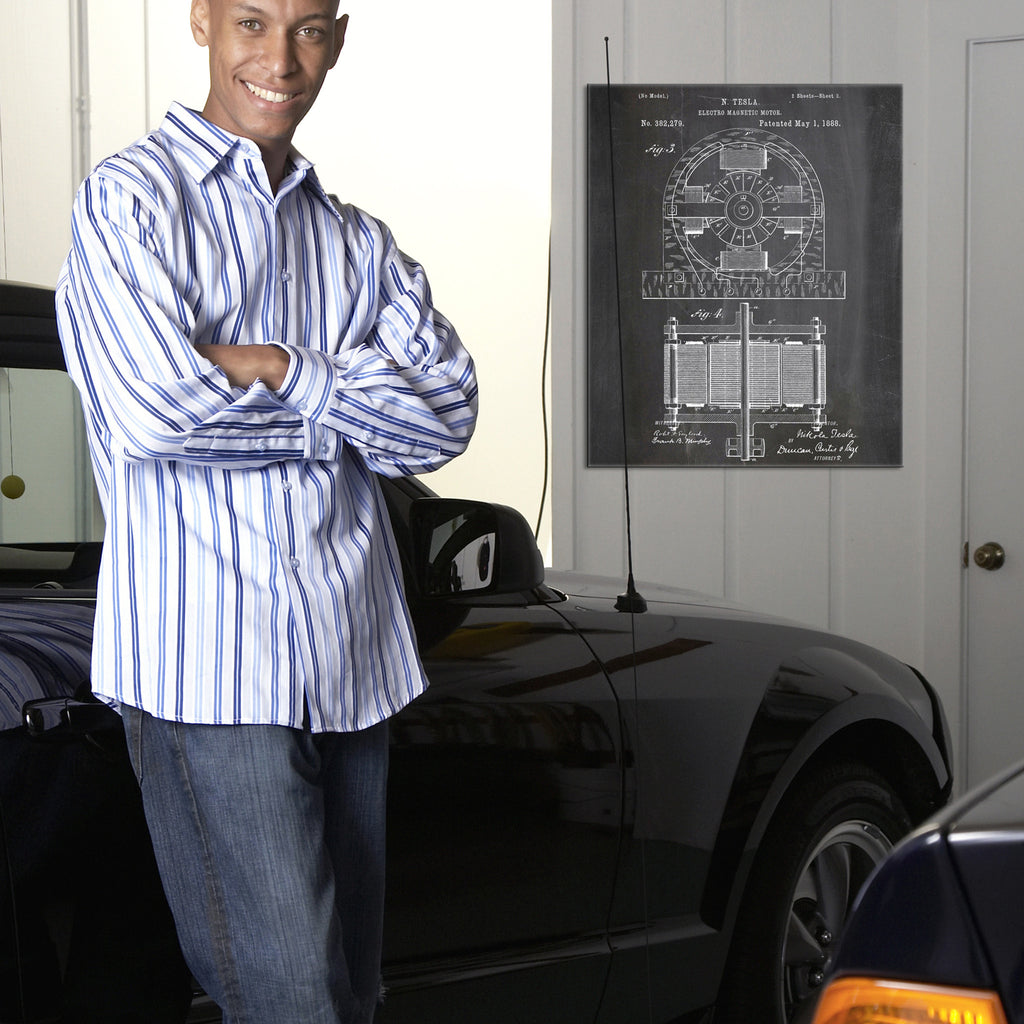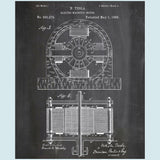 Tesla Electro-Magnetic Motor Canvas Patent Print
Printed in the U.S.A. on canvas with archival ink
16 X 20 inch patent print
Restored and digitally enhanced while maintaining the integrity of the original document
Antiqued blackboard finish
Electrify your office, and home with Tesla's electro-magnetic motor patent beautifully printed in full detail on canvas with archival ink. It is finished with a distressed vintage effect bringing character and atmosphere.

"Be it known that I, NIKOLA TESLA, a subject of the Emperor of Austria . . . now residing at New York, in the county and State of New York, have invented certain new and useful Improvements in Electro Magnetic Motors, of which the following is a specification, reference being to the drawings accompanying and forming a part of the same. . . . I accomplish this by constructing a motor with two or more independent energizing-circuits, on the field magnets . . . so that alternating currents are caused to traverse the motor circuits. By so doing the poles of the field-magnet of the motor are progressively shifted, and by their attraction upon a rotary armature set up a rotation in the latter in the direction of the movement of the poles."--Nikola Tesla. Filed with the United States Patent and Trademark Office November 30, 1887.

The patent act of 1790 established the rules for submitting a patent application. Each application had to be submitted with specifications, a patent drawing, and if possible a model of the invention. Eventually, models were no longer required.

The National Archives holds nearly three million patent case files from 1836-1956.