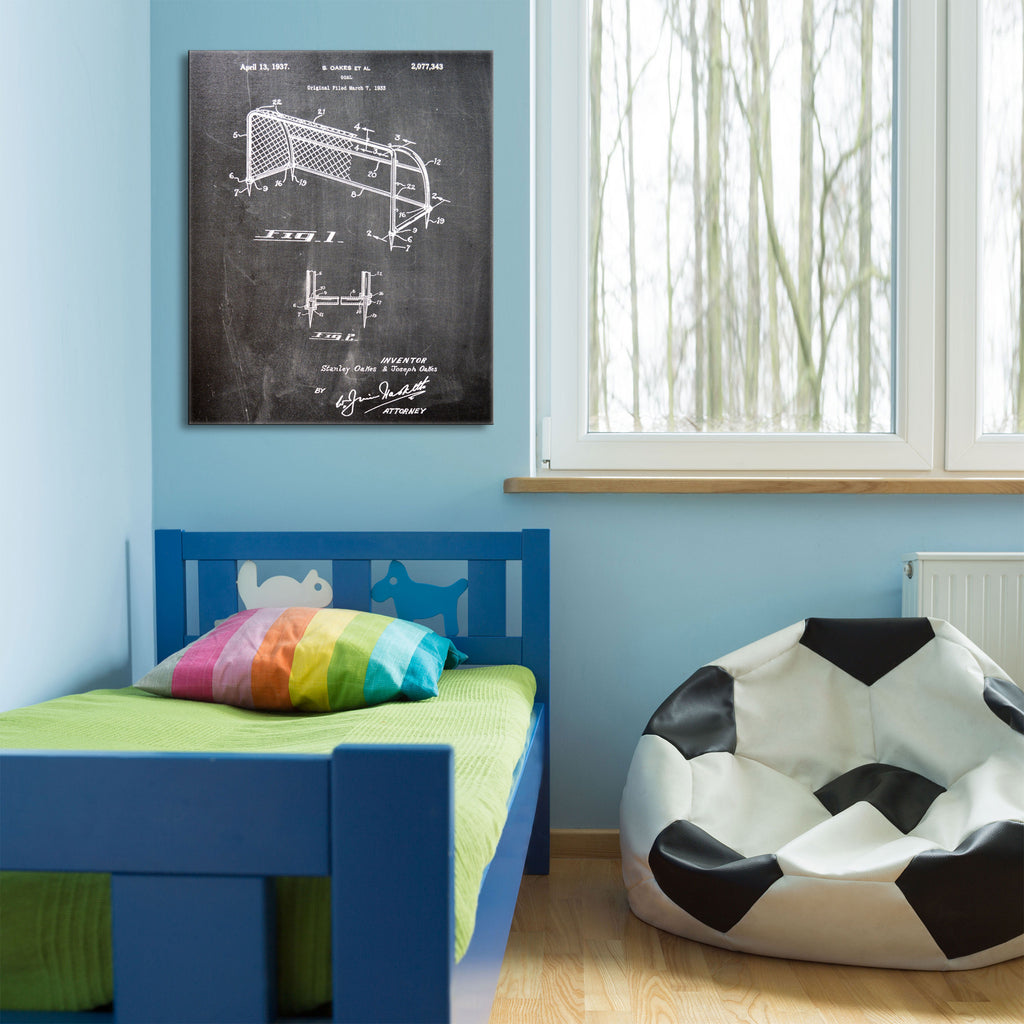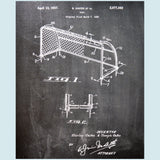 Soccer Goal Canvas Patent Print
Printed in the U.S.A. on canvas with archival ink
16 X 20 inch patent print
Restored and digitally enhanced while maintaining the integrity of the original document
Antiqued blackboard finish
A sporty decoration for your office, home, or game room, this fun soccer goal patent is stylishly printed on canvas with archival ink, so you can always keep your eyes on the goal. It is finished with a distressed vintage effect bringing character and atmosphere.

Patented Apr. 13, 1937 by Stanley Oakes and Joseph Oakes: "This invention relates to improvements in a goal for games of different kinds and appertains particularly therefor."

The patent act of 1790 established the rules for submitting a patent application. Each application had to be submitted with specifications, a patent drawing, and if possible a model of the invention. Eventually, models were no longer required.

The National Archives holds nearly three million patent case files from 1836-1956.