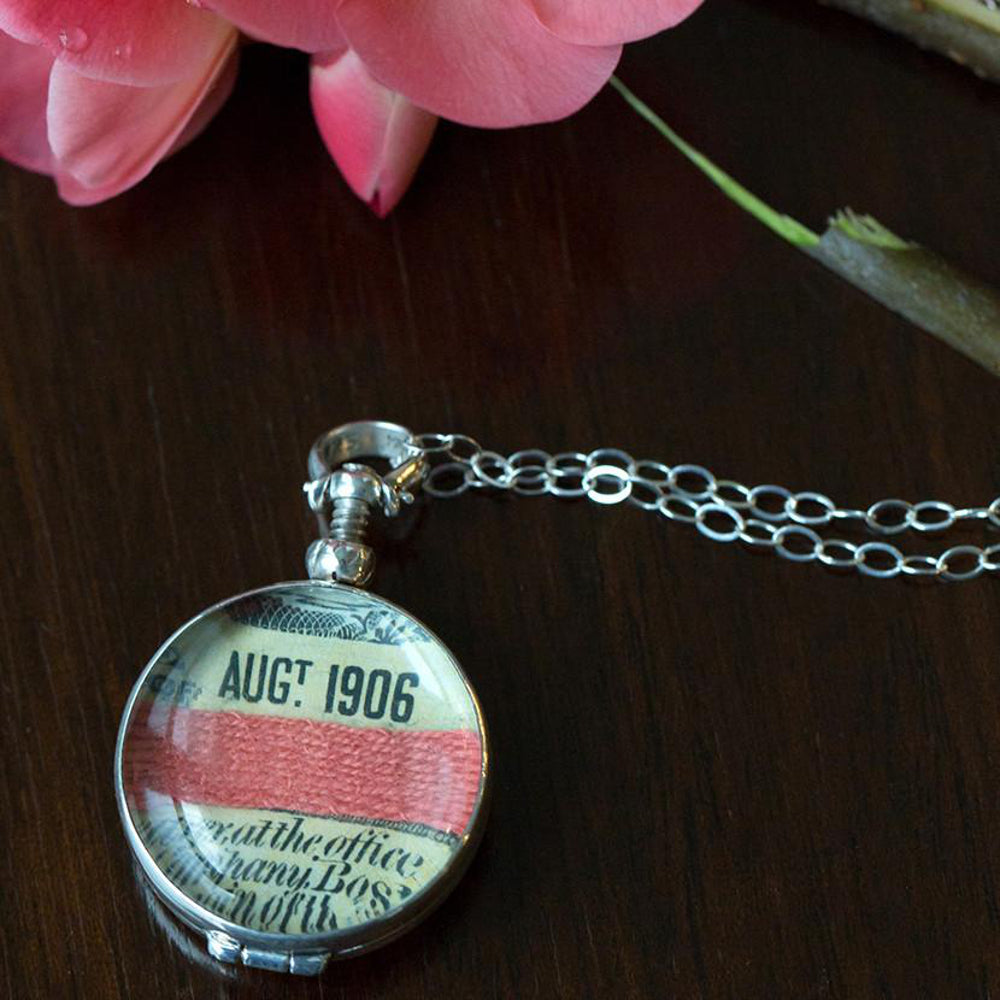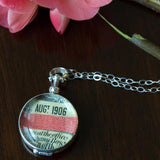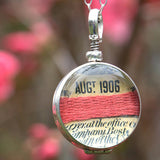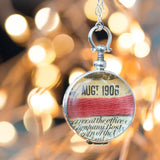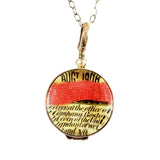 Red Tape Round Pendant
National Archives Store Exclusive
Handcrafted in the U.S.A.
1 inch diameter, 1/4 inch thickness
One-of-a-kind sterling silver and polished glass
Authentic U.S. government red tape
Artisan crafted, not watertight; remove before showering or swimming
You are not one for bureaucracy or rigid conformity, but you do love things that are well designed and put together, and this exclusive red tape pendant is certain to get you noticed for your playful and efficient elegance.

The red tape used to make this jewelry comes from records held in the National Archives. As the Archives works to protect and preserve our nation's records, improvements to storage methods mean that documents are no longer tri-folded and tied together with red tape. Archivists are "cutting the red tape" and protecting our precious artifacts using the newest approved methods of preservation.

By the end of the American Civil War, the practice of binding important documents with red ribbon was common throughout the western world. Civil War veterans' records were bound in red ribbon, and the difficulty in obtaining those records to file pension claims led to the modern American use of the term "red tape."

Bug Under Glass is a small design studio in Sonoma County, California. Each piece is handcrafted by the artist and combines elements of conservation, natural history and design using only museum-grade materials and Tru-Vue blocking glass.