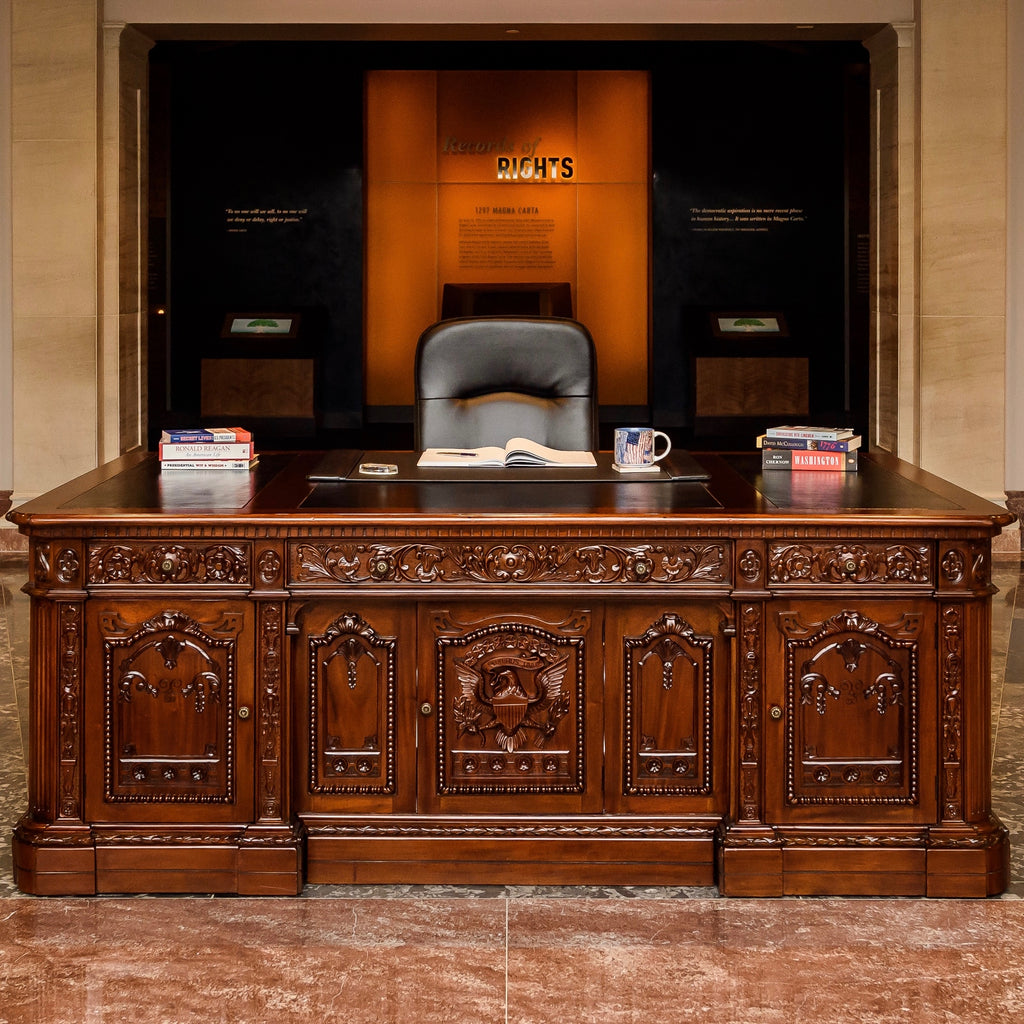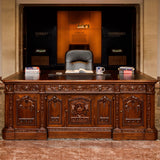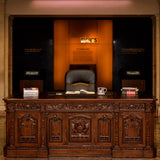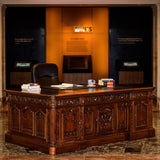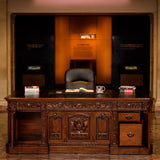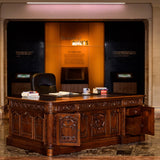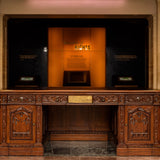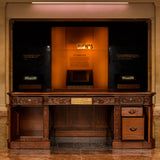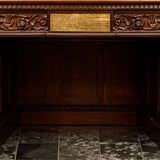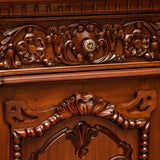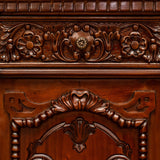 Resolute Desk Replica
Plantation mahogany exterior
Hand carved details
Allow 4-5 months for delivery
72 X 48 1/2 X 31 1/2 inches 
10 drawers
Genuine leather top
Price does not include shipping fee
U.S. orders only
No discounts may be applied
Resolute Desk purchases are final and cannot be canceled, returned, refunded or exchanged
The National Archives Store is proud to offer this stunning replica of the renowned Resolute desk for purchase online. A faithful reproduction of the President's stately Oval Office desk, it is carved from mahogany and built utilizing traditional wood-working methods such as tongue and groove and dovetail joints. It is bound to be the breathtaking focal point in any space. Every detail of the original desk has been accurately recreated, down to the affixed brass plaque that records the history of the desk's creation.

A National Archives Store team member will be in contact with you within 48 hours of your purchase, to discuss shipping costs. International shipping is also available.

If you have questions, or would like more information about the Resolute Desk, please send us a message.

Made from the oak timbers of H.M.S. Resolute, the magnificent carved desk gifted to President Rutherford B. Hayes by Queen Victoria in 1880 has long been in use at the White House. In 1854, the British ship Resolute was abandoned after becoming ice-bound during an expedition. Salvaged by American whaler Captain Buddington a year later and 1,200 miles adrift from where she was left, the Resolute was sailed to the United States and refurbished. Returned to London and presented to Queen Victoria as a gift of peace and goodwill from the United States in 1856, the Resolute was eventually sent to the breaker's dock in 1879.

Bestowed by Queen Victoria to the President of the United States as a memorial of the courtesy and kindness shown for the rescue and return of the Resolute, the Resolute desk was kept in the President's Office on the second floor of the residence until 1902. Moved to different offices of the White House over the years, it was first used in the Oval Office in 1961 at the request of President Kennedy. After a brief absence after Kennedy's assassination, the Resolute desk returned to the White House, where it has been used by most presidents since.