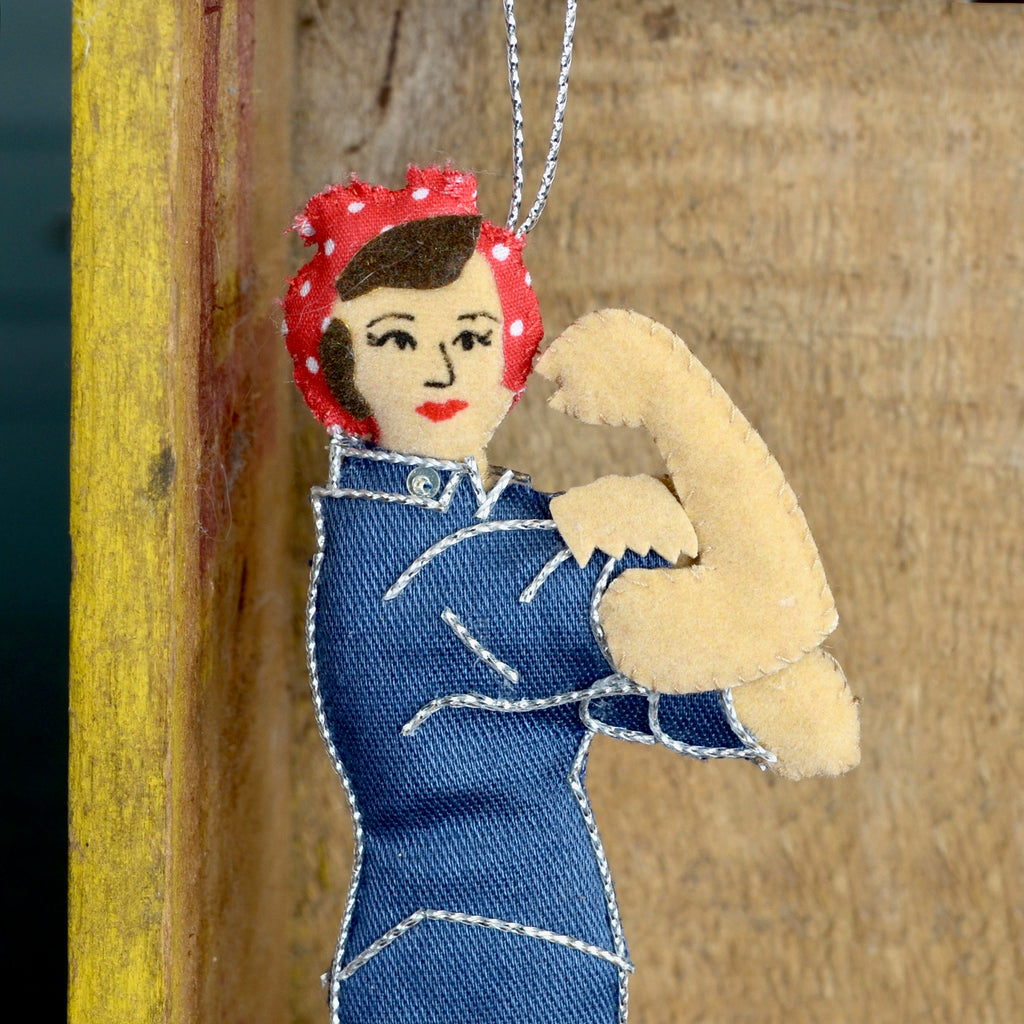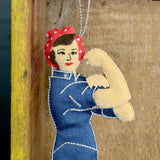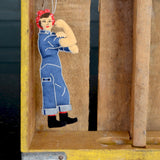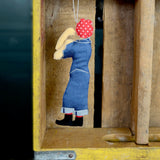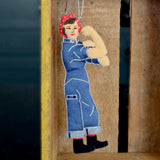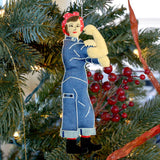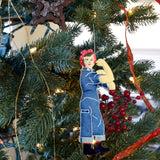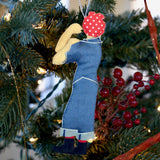 Rosie the Riveter Ornament
Flexing her muscles as she rolls her up her sleeve ready to get to work, Rosie cuts a powerful figure. With her hair pulled back in her polka dot bandana, Rosie will remind you to stay strong. This handmade ornament of the riveting Rosie makes a great gift for all the strong women in your life.

During World War I, many branches of the federal government used posters to urge Americans to support the war effort. In a time without radio, TV, or the Internet, posters were an inexpensive way to deliver powerful messages to millions of people. The government hired well-known artists to create designs that unified the American people. Posters continued to be published during World War II, and new posters are still in production. The National Archives holds close to 20,000 posters produced by military and civilian agencies.

In 1942, Pittsburgh artist J. Howard Miller was hired by the Westinghouse Company's War Production Coordinating Committee to create a series of posters for the war effort. One became the famous "We Can Do It!" image that in later years became known as "Rosie the Riveter," although it was never given this title during the war.