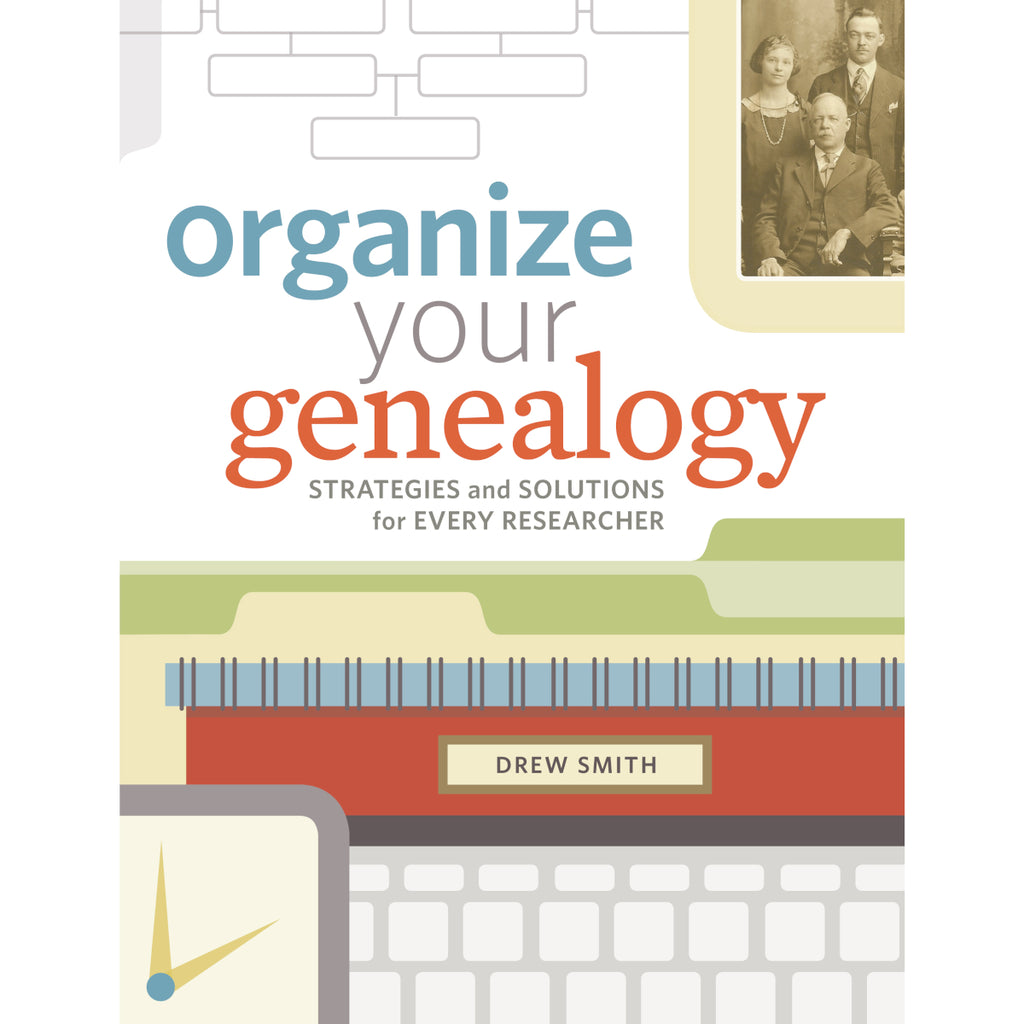 Organize Your Genealogy
By Drew Smith
Paperback: 240 pages
Are you trying to manage all your genealogy facts, files, and data? This book will help you make a plan of attack to maximize your progress. Organize Your Genealogy will show you how to use tried-and-true methods and the latest tech tools and genealogy software to organize your research plan, workspace, and family-history finds. You'll learn how to organize your time and resources, including how to set goals and objectives, determine workable research questions, sort paper and digital documents, keep track of physical and online correspondence, prepare for a research trip, and follow a skill-building plan. With this comprehensive guide, you'll make the most of your research time and energy and put yourself on a road to genealogy success.

Organize Your Genealogy features:

• Secrets to developing organized habits that will maximize your research time and progress
• Hints for setting up the right physical and online workspaces
• Proven, useful systems for organizing paper and electronic documents
• Tips for managing genealogy projects and goals
• The best tools for organizing every aspect of your ancestry research
• Easy-to-use checklists and worksheets to apply the book's strategies
Whether you're a newbie seeking best practices for getting started, or a seasoned researcher looking for new and better ways of getting organized, this helpful guide will help you manage every facet of your ancestry research.



The National Archives Catalog contains many descriptions of records that are of interest to genealogists and family historians, including applications for enrollment in Native American tribes, court records, fugitive slave cases, land records, military personnel records, naturalization records, and federal employees.

Census records can also provide the building blocks for ancestry and family tree research. The first Federal Population Census was taken in 1790 and has been taken every ten years since.

Vital records most commonly refer to records such as birth and death certificates, marriage licenses and divorce decrees, wills, and the like. These records are created by local authorities, and with possible exceptions for events overseas, in the military, or in the District of Columbia.