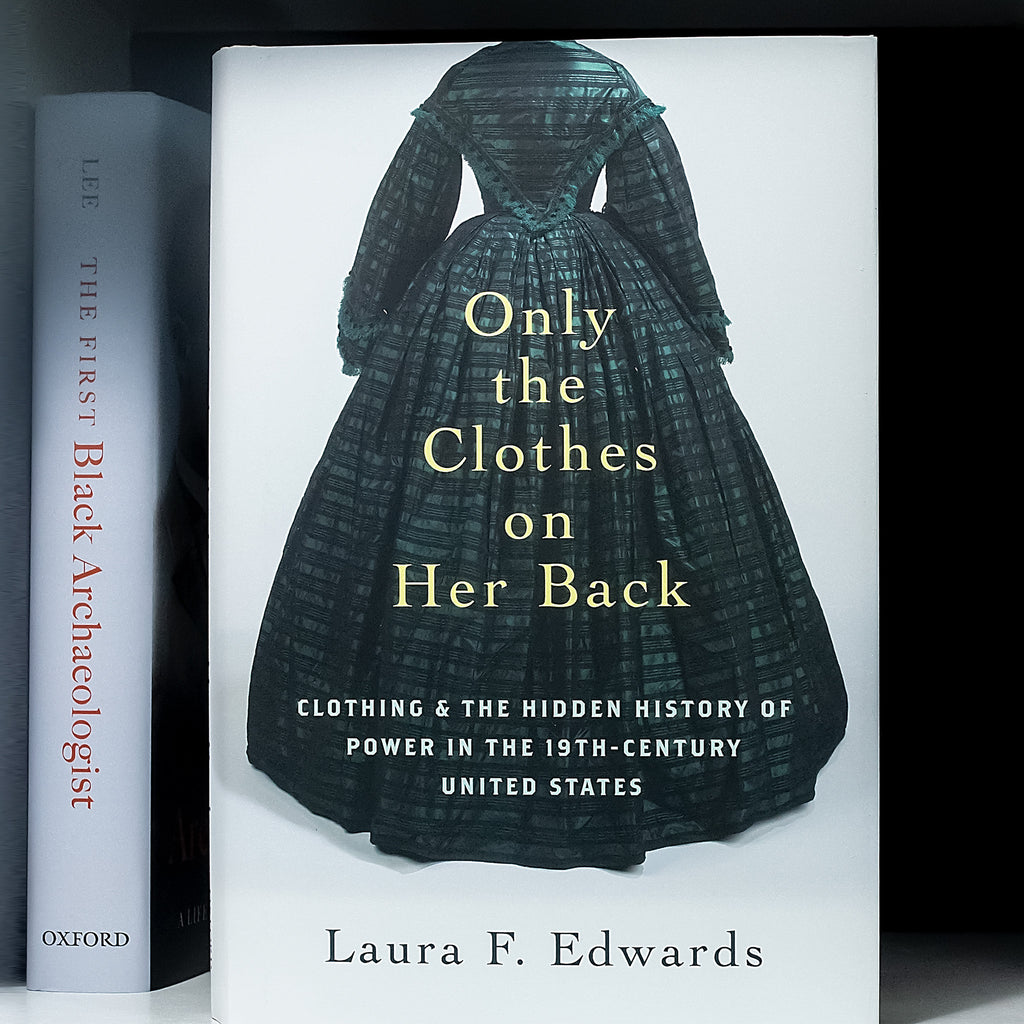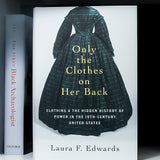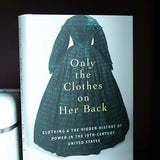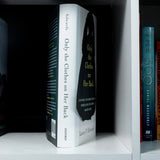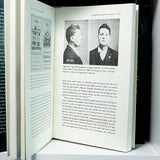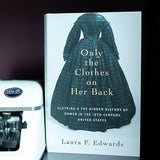 Only the Clothes on Her Back: Clothing and the Hidden History of Power in the Nineteenth-Century United States
By Laura F. Edwards
Hardcover: 456 pages
In Only the Clothes on Her Back, Laura F. Edwards proposes a new understanding of women and men's economic and legal status in American history.

She tells the revealing story of ordinary people and how they made use of the economic and legal value of their dresses, bed linens, waistcoats, pantaloons, shoes, and kerchiefs in the period between the Revolution and the Civil War.

Only the Clothes on Her Back uncovers practices, commonly known then, but now long forgotten, which made textiles--clothing, cloth, bedding, and accessories, such as shoes and hats--a unique form of property that people without rights could own and exchange. The value of textiles depended on law, and it was law that turned these goods into a secure form of property for marginalized people, who not only used these textiles as currency, credit, and capital, but also as entree into the new republic's economy and governing institutions. Edwards grounds the laws relating to textiles in engaging stories from the lives of everyday Americans. Wives wove linen and kept the proceeds, enslaved people traded coats and shoes, and poor people invested in fabrics, which they carefully preserved in trunks. Edwards shows that these stories are about far more than cloth and clothing; they reshape our understanding of law and the economy in America.

Based on painstaking archival research, Only the Clothes on Her Back reconstructs this hidden history of power, tracing it from the governing order of the early republic in which textiles' legal principles flourished to the textiles' legal downfall in the mid-nineteenth century when they were crowded out by the rising power of rights.