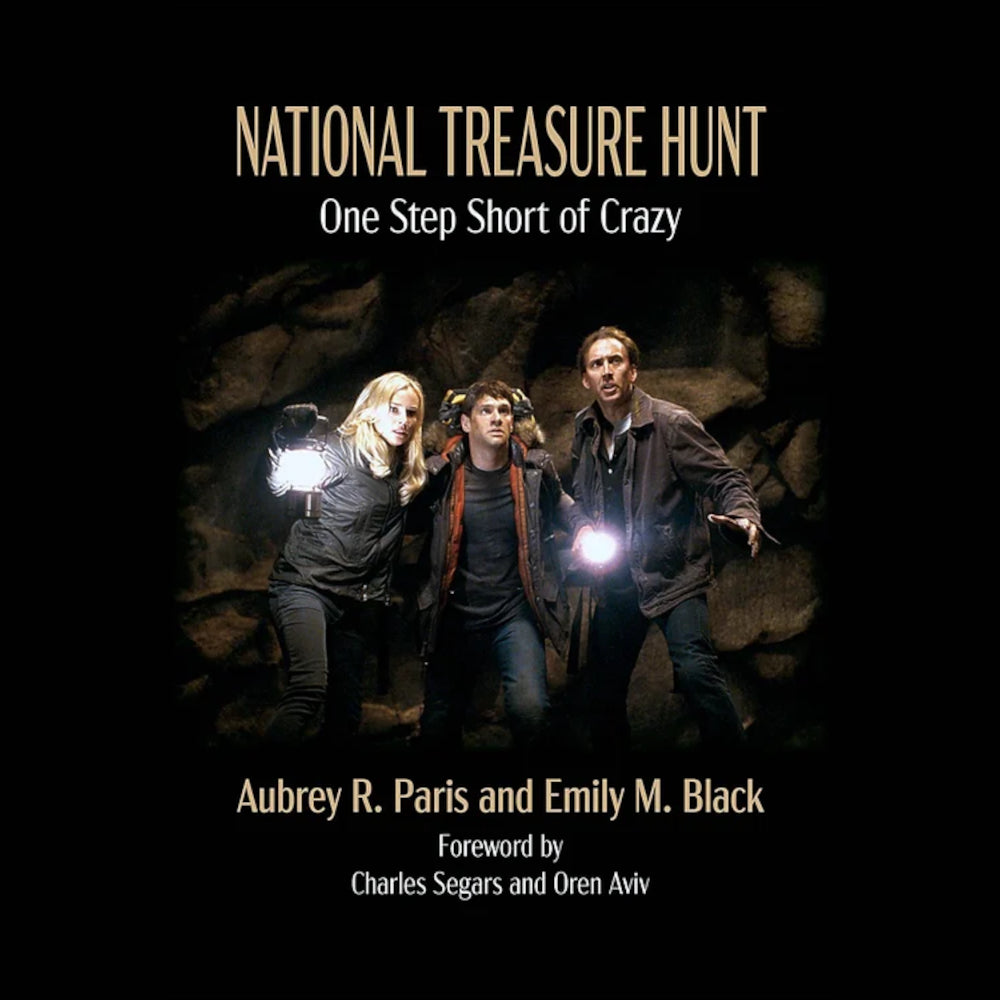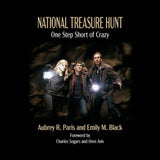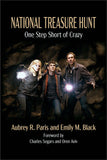 National Treasure Hunt - One Step Short of Crazy
Aubrey R. Paris, PhD, and Emily M. Black, PhD
Paperback: 194 pages
"I'm going to steal the Declaration of Independence." These eight treasonous words delivered with intense earnestness by Nicolas Cage would launch a pop culture phenomenon in National Treasure (2004) and its sequel, National Treasure 2: Book of Secrets (2007). Years after the films were box office hits, quotes and sentiments from the two-part franchise are frequently referenced in response to both the most joyous and most scathing moments in recent history. But even so, the films have been heavily criticized for purportedly "crazy" storylines, forcing National Treasure enthusiasts to defend their fandom against those who think it is merely a guilty pleasure.

But what if the majority of National Treasure's plot points were inspired by real figures and events, its heists drew upon actual techniques in science and technology, and production choices were made with the hope that viewers would better remember both triumphs and failures of history? In this book, franchise experts Aubrey Paris and Emily Black, hosts of the National Treasure Hunt podcast, set the record straight, taking a scene-by-scene approach to proving that National Treasure, like protagonist Benjamin Franklin Gates, is not crazy, but rather one step short. Their analyses unearth lesser-known stories from history while considering the ethics of character decisions, assessing comparisons with similar film franchises, interpreting key deleted scenes, and revealing behind-the-scenes secrets from filming. The result is a more complete understanding of the franchise, one that might just turn National Treasure skeptics into begrudging admirers. In the end, don't we all want to know what's on page forty-seven?

For further book selections please visit our Books Collection

The National Archives, through its National Historical Publications and Records Commission (NHPRC), has entered into a cooperative agreement with the University of Virginia Press to create the Founders Online site and make freely available online the historical documents of the Founders of the United States of America.

Through the Founders Online website, you will be able to read and search through thousands of records from George Washington, Benjamin Franklin, Alexander Hamilton, John Adams, Thomas Jefferson, and James Madison and see firsthand the growth of democracy and the birth of the Republic.