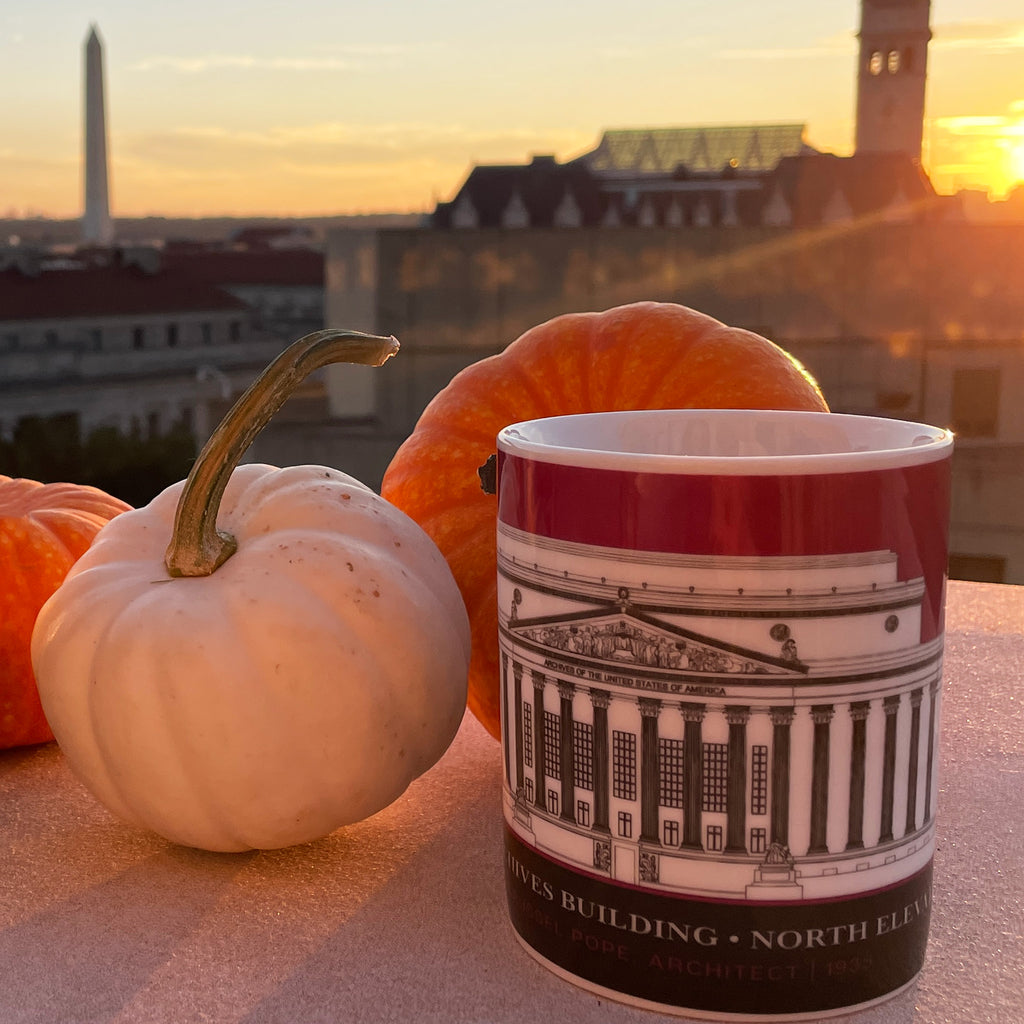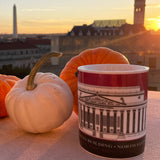 National Archives Plans 11 Ounce Mug
Artfully rendered, John Russell Pope's design of the National Archives Building takes center stage here. On fine bone china, it is a modern take on the temple of our nation's history and makes for a classy morning java mug or tea cup. 

In 1930, New York Architect John Russell Pope was selected to design the National Archives Building. Pope's neoclassical design included both practical and symbolic aspects of housing the nation's records. He proposed a monumental structure with highly decorative architectural features, giant Corinthian columns, 40-foot bronze doors, and inscriptions representing the building's historical importance. John Russell Pope also designed the National Gallery and the Jefferson Memorial in Washington, D.C.