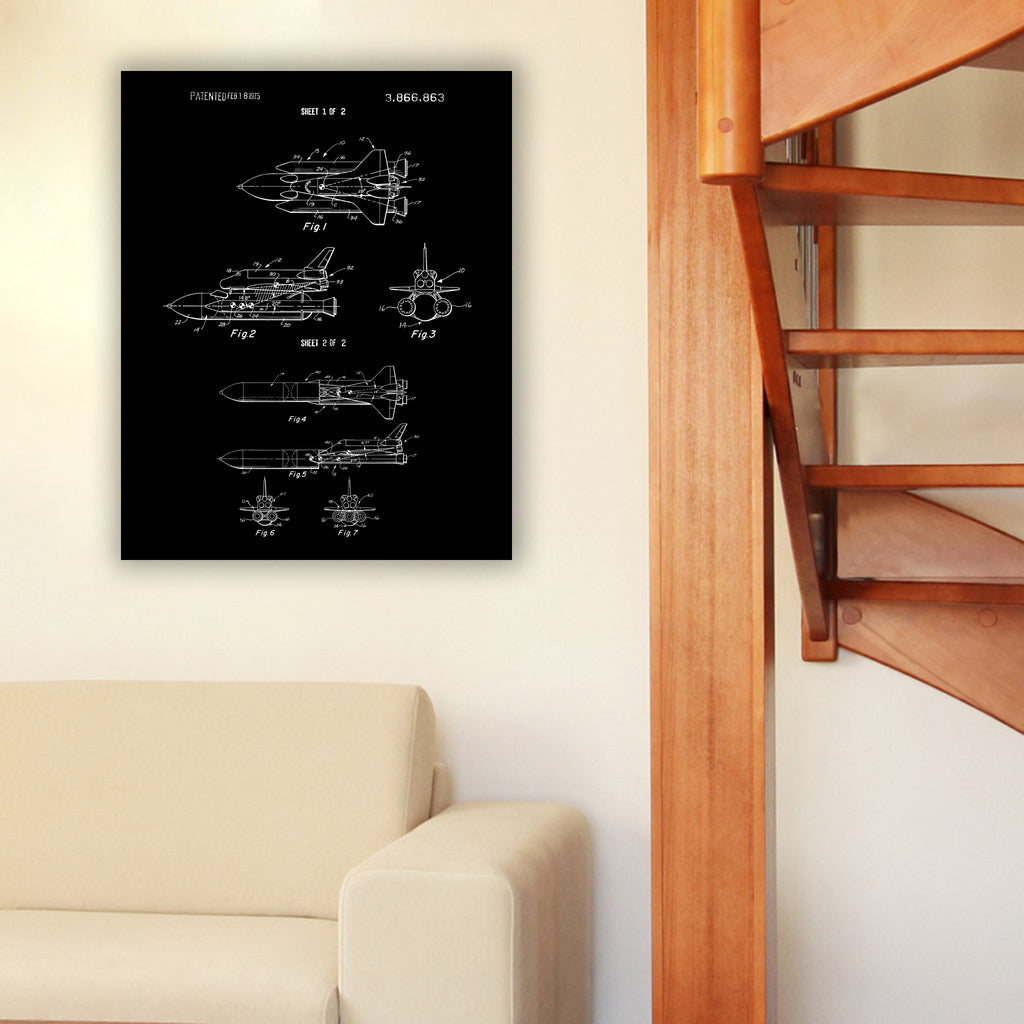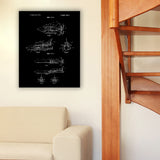 NASA Space Shuttle Patent Print
Printed in the U.S.A. on canvas with archival ink
16 X 20 inch patent print
Restored and digitally enhanced while maintaining the integrity of the original document
The Space Shuttle was patented in 1975 and became operational in 1982. Five space shuttles were developed and used through 135 important missions. This framed patent print is an inspiring reminder of the American space exploration program. Printed on canvas with archival ink, it is finished with a high contrast effect.

The patent act of 1790 established the rules for submitting a patent application. Each application had to be submitted with specifications, a patent drawing, and if possible a model of the invention. Eventually, models were no longer required.

The National Archives holds nearly three million patent case files from 1836-1956.