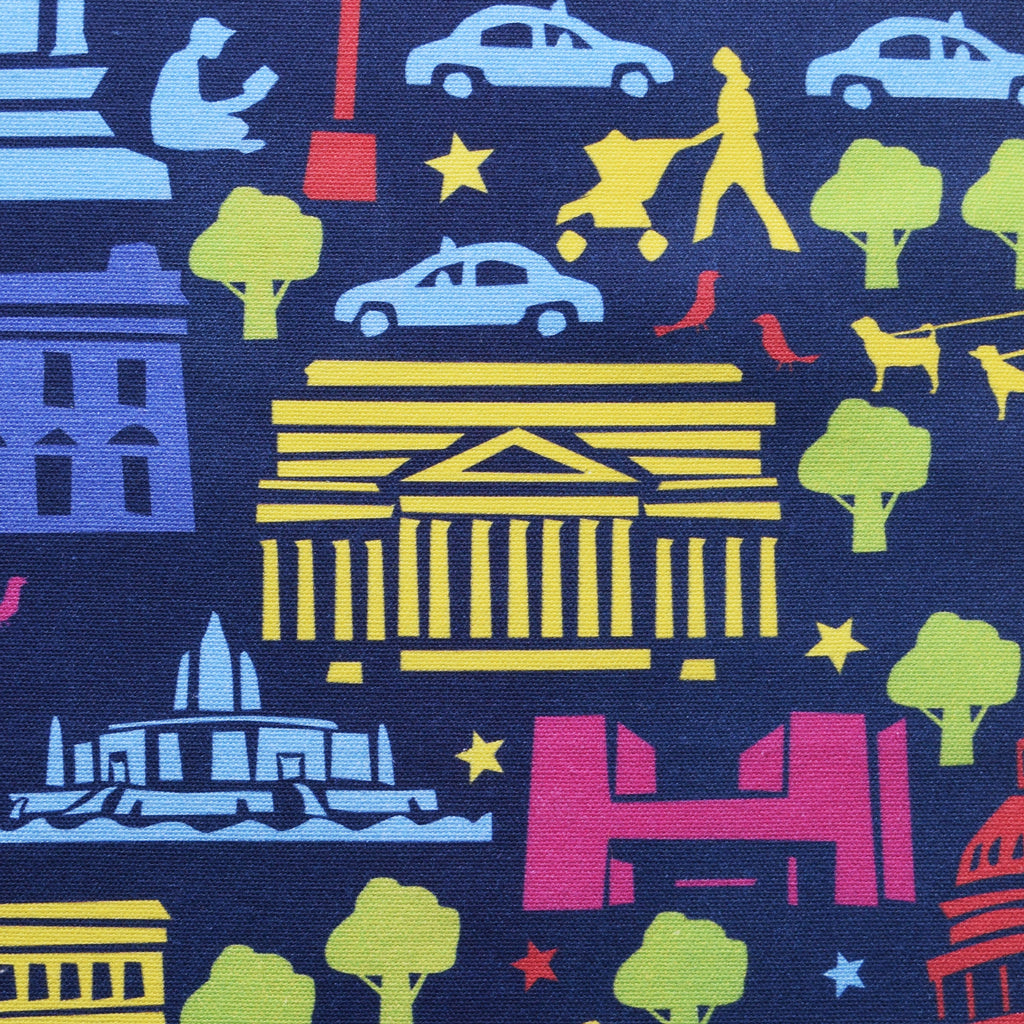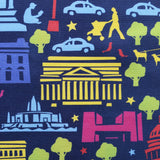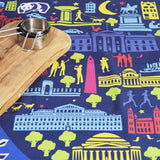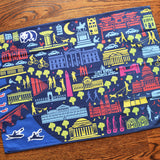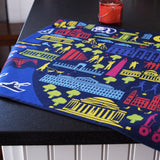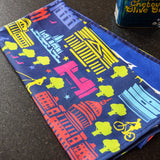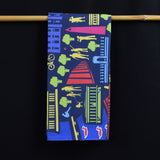 D.C. By Night Tea Towel
Made in the U.S.A.
20 X 28 inches
100% cotton
Hand silk-screened
Made of 100% cotton, this screen-printed tea towel depicts the sights of our nation's capital, in the light of night. A wonderful souvenir of Washington D.C., and its famous buildings and landmarks, this towel's bold colors make it a bright addition to the kitchen or bar.

In 1791, President George Washington appointed Major Pierre L'Enfant, a French engineer who had served in the American Revolution, to design the city of Washington as the new capital of the country. L'Enfant saw the task as far more grandiose, believing he was not only locating the capital, but also devising the city plan and designing the buildings.

The National Archives preserves and protects some 28,000 plans of public buildings across the United States.