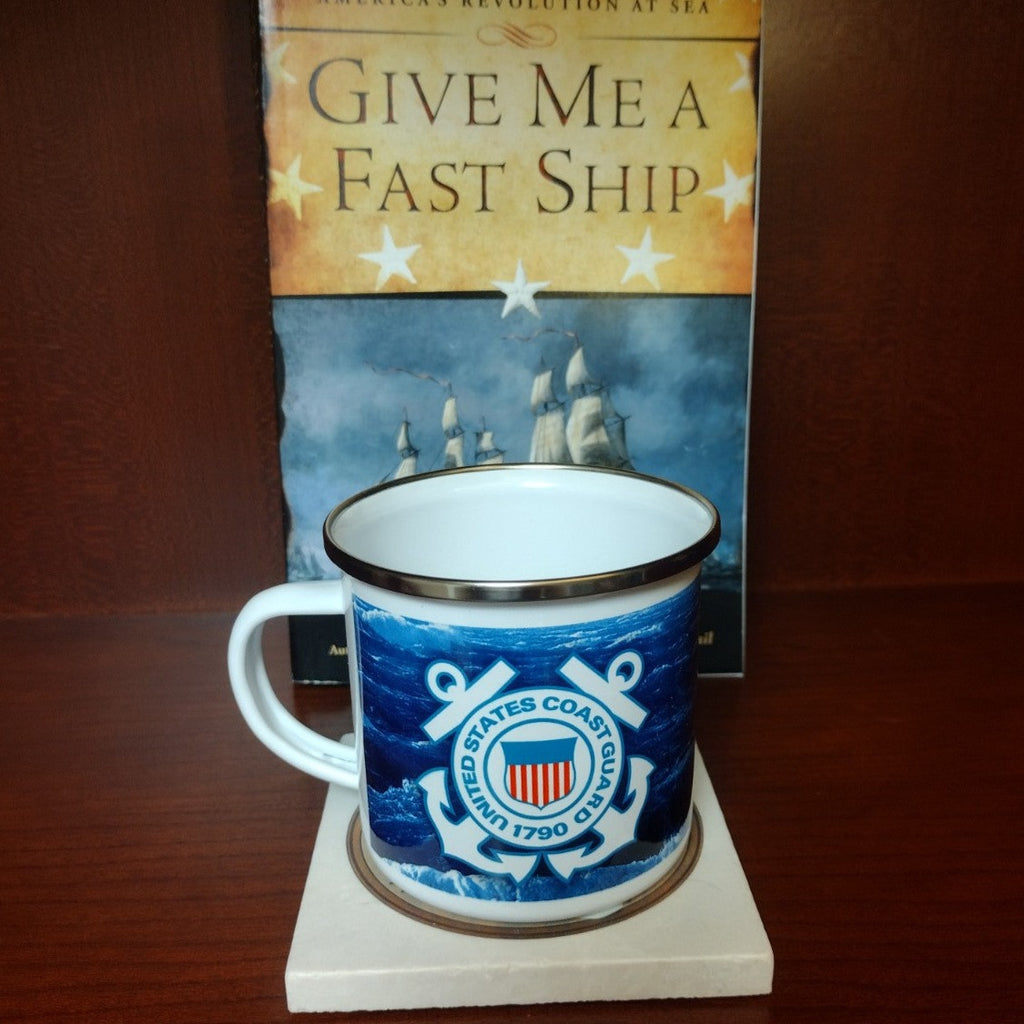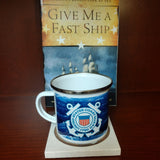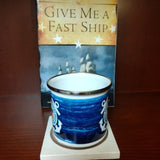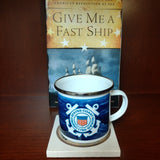 Coast Guard Mug
Made in the U.S.A.
11 oz.
Camp style
"Semper Paratus!" Show your pride or support of the Coast Guard with this enamel mug featuring the official Coast Guard seal.

Team it with a coastie ornament to create a thoughtful U.S. Coast Guard gift set.

In 1790, when Alexander Hamilton founded the Revenue Cutter Service, there were no insignia and no uniform regulations for the crews of the first cutters. Nine years later, Congress authorized the revenue cutters to fly what is now known as the Coast Guard ensign and pennant. The words "Semper Paratus" ("always ready") on the seal proclaim the Coast Guard's proud tradition, now more than a century and a half in duration. In 1927, the seal was officially authorized by the Honorable Andrew W. Mellon, Secretary of the Treasury, under President Calvin Coolidge.

Approved insignia designs and seals are held in trust by the National Archives in the Military holdings.