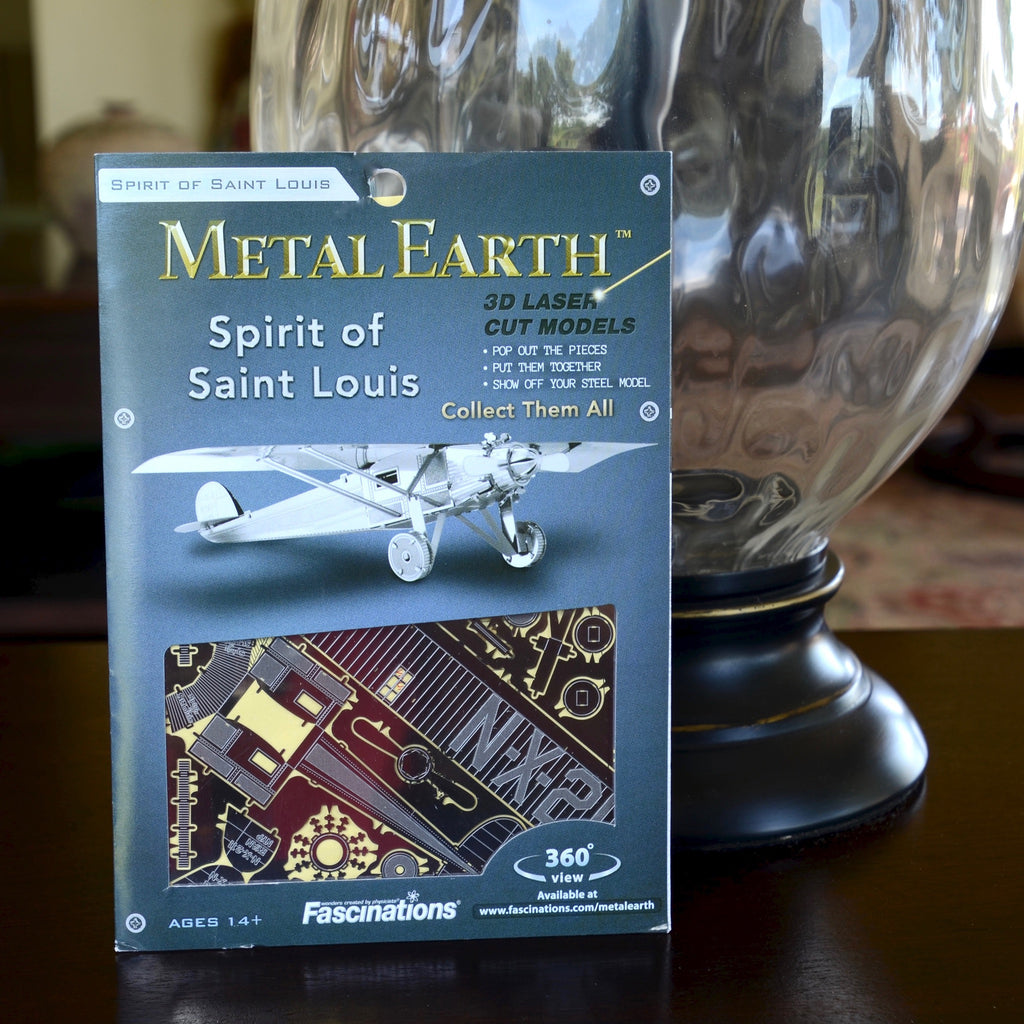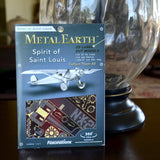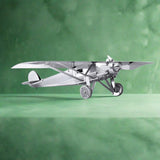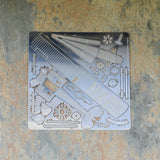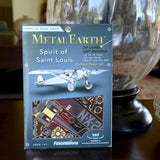 Model Kit Spirit of Saint Louis
One metal sheet
Illustrated instructions
Item does not come assembled
Ages 14 and up
The Spirit of Saint Louis made the first non-stop transatlantic flight in 1927. Like the original, this Spirit of St. Louis model is intricately detailed. It consists of about 15 pieces on one sheet of metal. Pop out the pieces, bend the tabs, and fit them together as shown in the simple pictorial instructions.

The model requires patience and attention to detail, and is a fun project for anyone who loves aviation.

Starting with the records of the National Advisory Committee for Aeronautics, formed in 1915 to study problems of flight and conduct research in aeronautics, the National Archives holds in trust records and other documents related to aeronautics.

The Spirit of St. Louis was officially known as the Ryan NYP (New York to Paris) and was loosely based on the Ryan Airlines M-2 mail plane, heavily modified to fly 4,000 miles without refueling. Since it was the only NYP ever built, the government registered it as N-X-211, in which "X" meant "experimental." Actually built in San Diego, the plane was christened the Spirit of Saint Louis in honor of Charles Lindbergh's supporters from the St. Louis Racquet Club in his hometown of St. Louis, Missouri. Ryan Airlines worked closely with Lindbergh to build the plane in just 60 days with an eye toward claiming the $25,000 Orteig Prize for the first non-stop flight between New York and Paris. The plane cost $10,580 (about $145,000 in 2015 dollars) and did, indeed, win the prize.