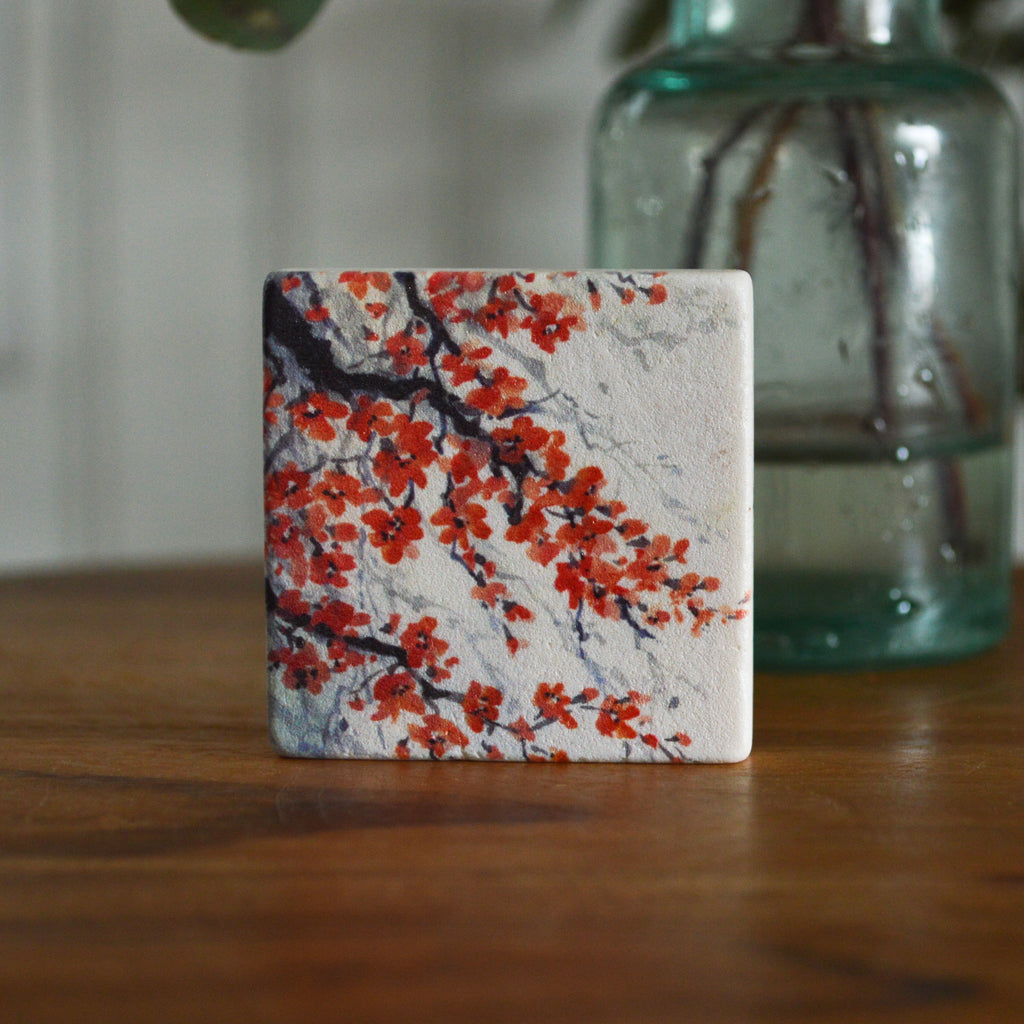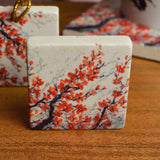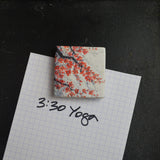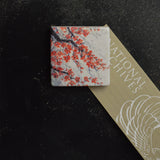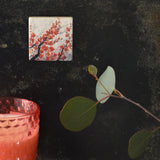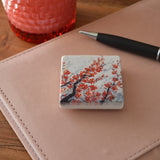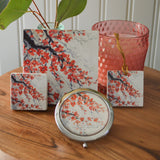 Cherry Blossom Tile Magnet
National Archives Store Exclusive
Made in Providence, Rhode Island, U.S.A.
2 inches square
100% authentic marble stone
heavy-duty magnet backing
Each stone is hand-selected for quality.
Exclusive to the National Archives Store, this one-of-a-kind marble magnet is made in the U.S.A. A wonderful reminder of the hope of spring, this delightfully cheery design is a lovely souvenir of Washington, D.C.'s remarkable cherry blossom season.

Spring in Washington celebrates the cherry trees and their beautiful pink and white flowers that bloom in late March. Every year, Cherry Blossom Festival performers put on a colorful show right in front of the National Archives steps. The majority of the trees are located near the Tidal Basin, where they are most popularly viewed. The Japanese cherry trees were a gift from Mayor Yukio Ozaki of Tokyo City to the city of Washington on March 27, 1912. The National Archives holds many records related to the United States' relationship with Japan.