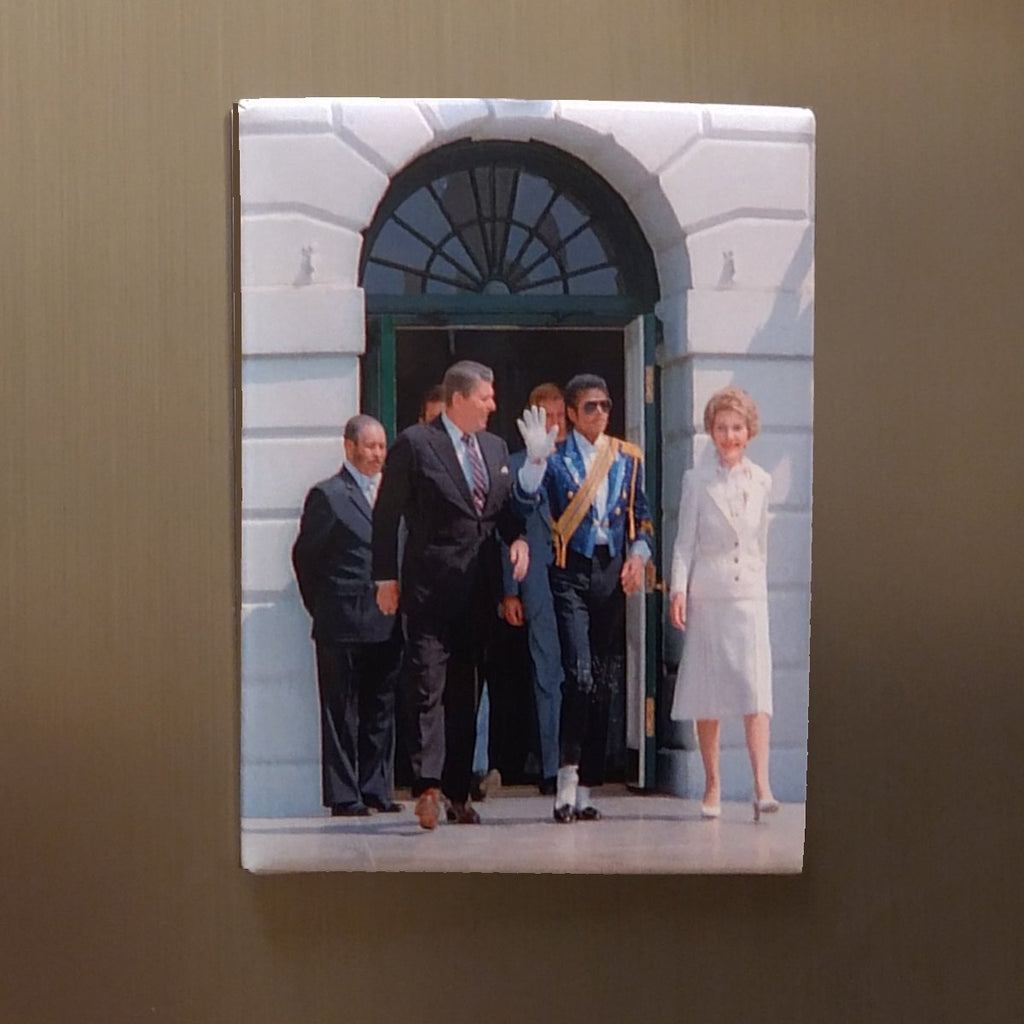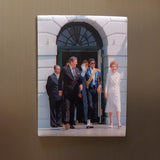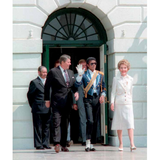 President and Mrs Reagan with Michael Jackson Magnet
National Archives Store Exclusive
Made in the U.S.A.
On May 14, 1984, President Ronald Reagan presented the Presidential Public Safety Communication Award to Michael Jackson for allowing the song "Beat It" to be used in a public service campaign against teen drinking and driving. "Well, isn't this a thriller? I know why you're here, and with good reason – to see one of the most talented, most popular, and most exciting superstars in the music world today – Michael Jackson. And Michael, welcome to the White House," said Reagan.

The Presidential library system comprises 14 Presidential libraries that are overseen by the Office of Presidential Libraries in the National Archives and Records Administration.