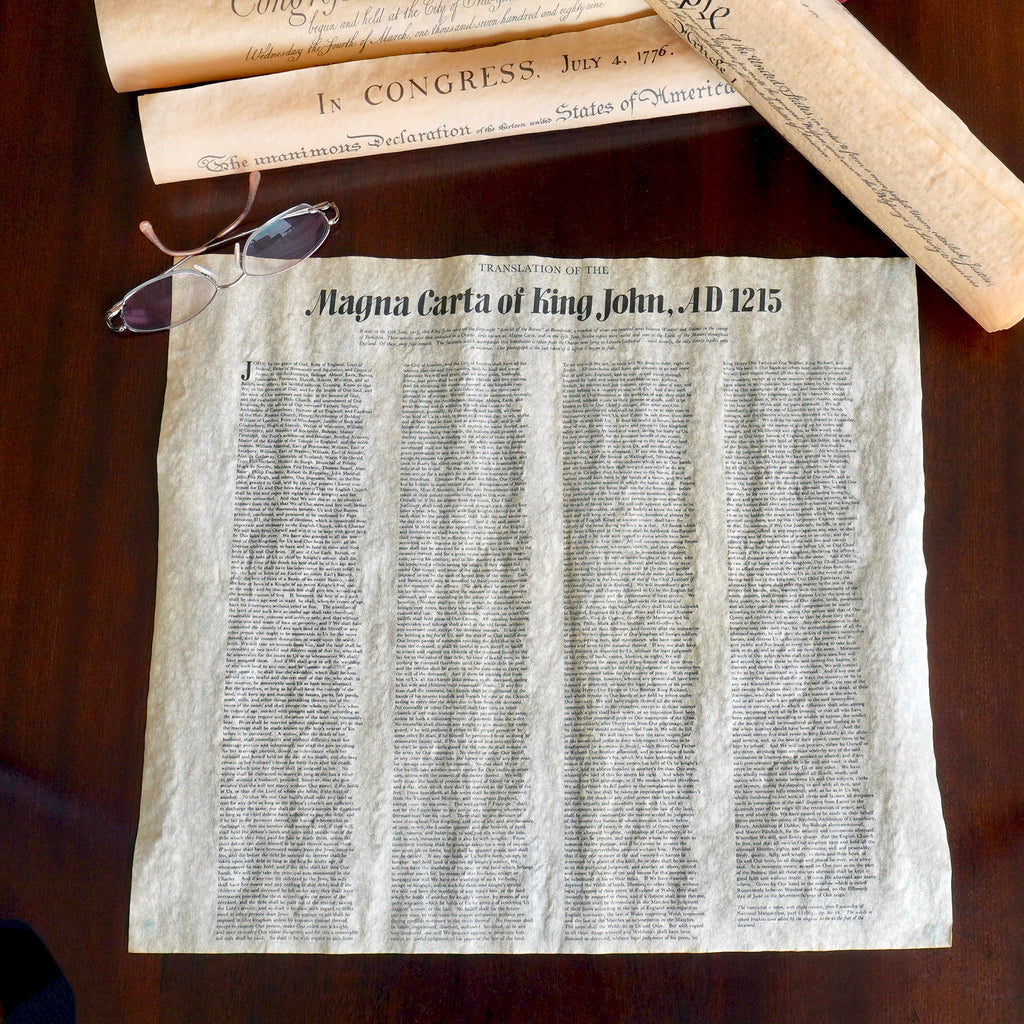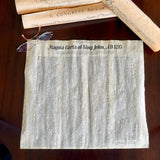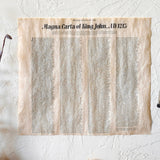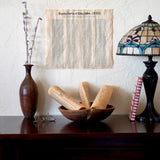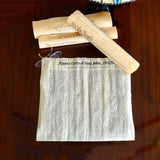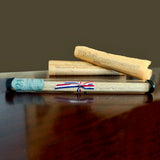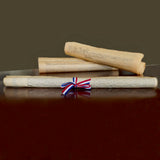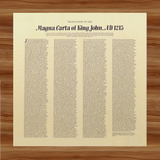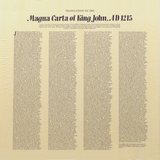 Magna Carta English Translation
Made in the U.S.A.
Parchment paper, unique in appearance, with crinkles and aging process characteristics. Please note that the parchment may darken over time. We recommend framing behind UV protective coated glass to avoid this discoloration
15 X 13 1/2 inches
Proudly made in Philadelphia by a family-owned company, this translation of the Magna Carta is produced on a sheet of parchment paper which has been through an aging process exclusive to the National Archives Store, which gives every copy a unique appearance with crinkling and coloration. Transcribed from the original Latin, his version of the Magna Carta is in English and reads in four columns instead of the long unbroken text of the original.

Latin for "Great Charter," the Magna Carta was drafted in 1215 as an agreement between King John of England and a group of rebel barons. Despite neither side standing by their commitments, it was originally intended to make peace between the unpopular king and the barons by preserving church rights, protecting the barons from illegal imprisonment, allowing access to swift justice, and limiting feudal payments to the crown. Undergoing successive changes, annulment, and reissues, the 1217 document became known as the Magna Carta to distinguish it from a smaller charter that was also issued at the same time.

The charter became part of English political life and was typically renewed by each monarch, later losing practical significance as the Parliament passed new laws. There was an upsurge in interest in the Magna Carta at the end of the 16th century, and it influenced the early American colonists and the formation of the American Constitution in 1787.

On display at the National Archives, courtesy of David M. Rubenstein is one of four surviving originals of the 1297 Magna Carta. This version was entered into the official Statute Rolls of England.