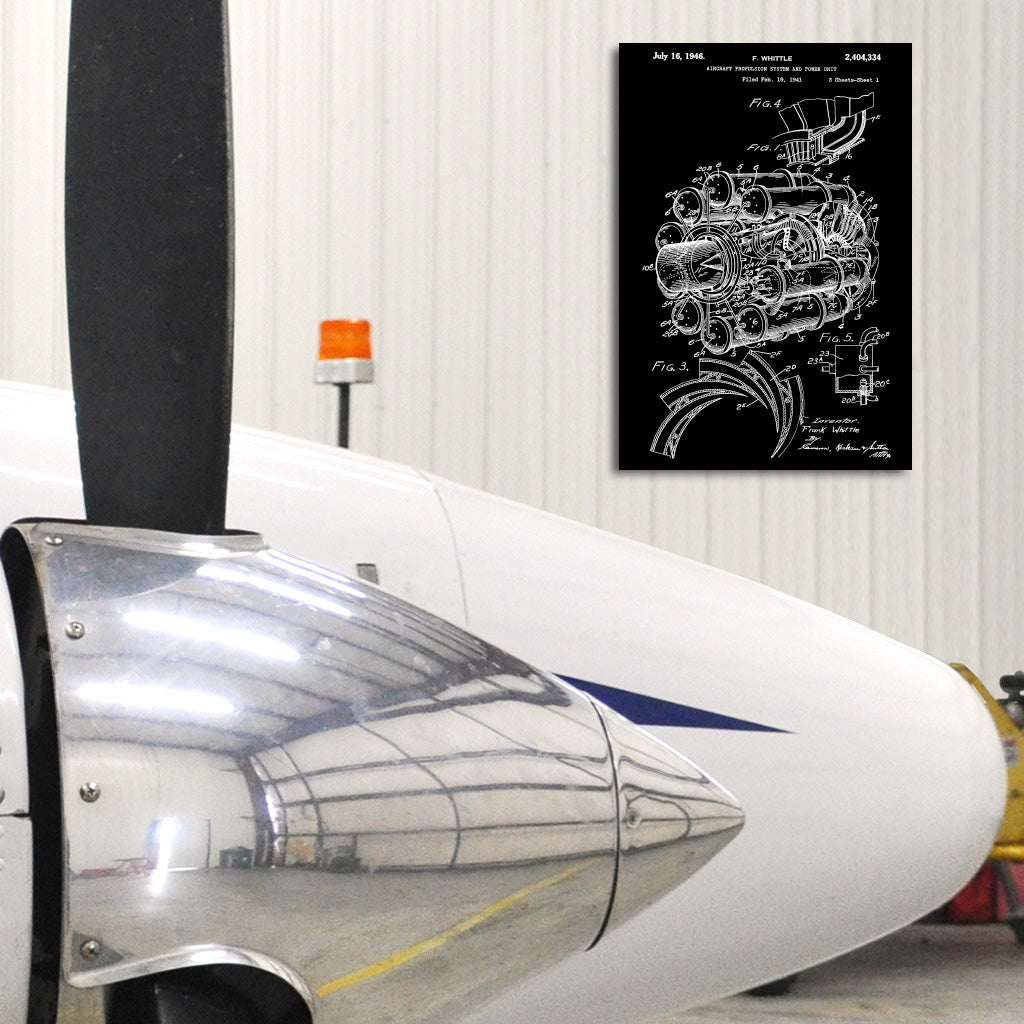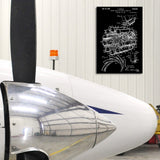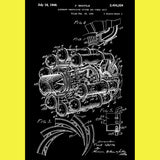 106822 Jet Engine Canvas Patent Print
Printed in the U.S.A. on canvas with archival ink
16 X 20 inch patent print
Printed on canvas with archival ink, this 1946 jet engine patent will add a jet age cool to your office, home, garage, or airplane hangar. Maintaining the integrity of the original patent document, it has been restored and digitally enhanced. 

"This invention relates to aircraft propulsion systems and power units. Whilst it is intended primarily to be applied to propulsion aircraft systems in which thrust is developed by reaction arising out of the expulsion of a stream of gas through a nozzle or jet, and this is deemed to be the application which uses the features of the invention most advantageously, yet it may be found that some or all of these feature may also usefully be employed in power units for generating shaft power; or where it is required to produce a source of gas possessing considerable energy in the forms of velocity, pressure and heat, for example for driving turbines."

The patent act of 1790 established the rules for submitting a patent application. Each application had to be submitted with specifications, a patent drawing, and if possible a model of the invention. Eventually, models were no longer required.

The National Archives holds nearly three million patent case files from 1836-1956.