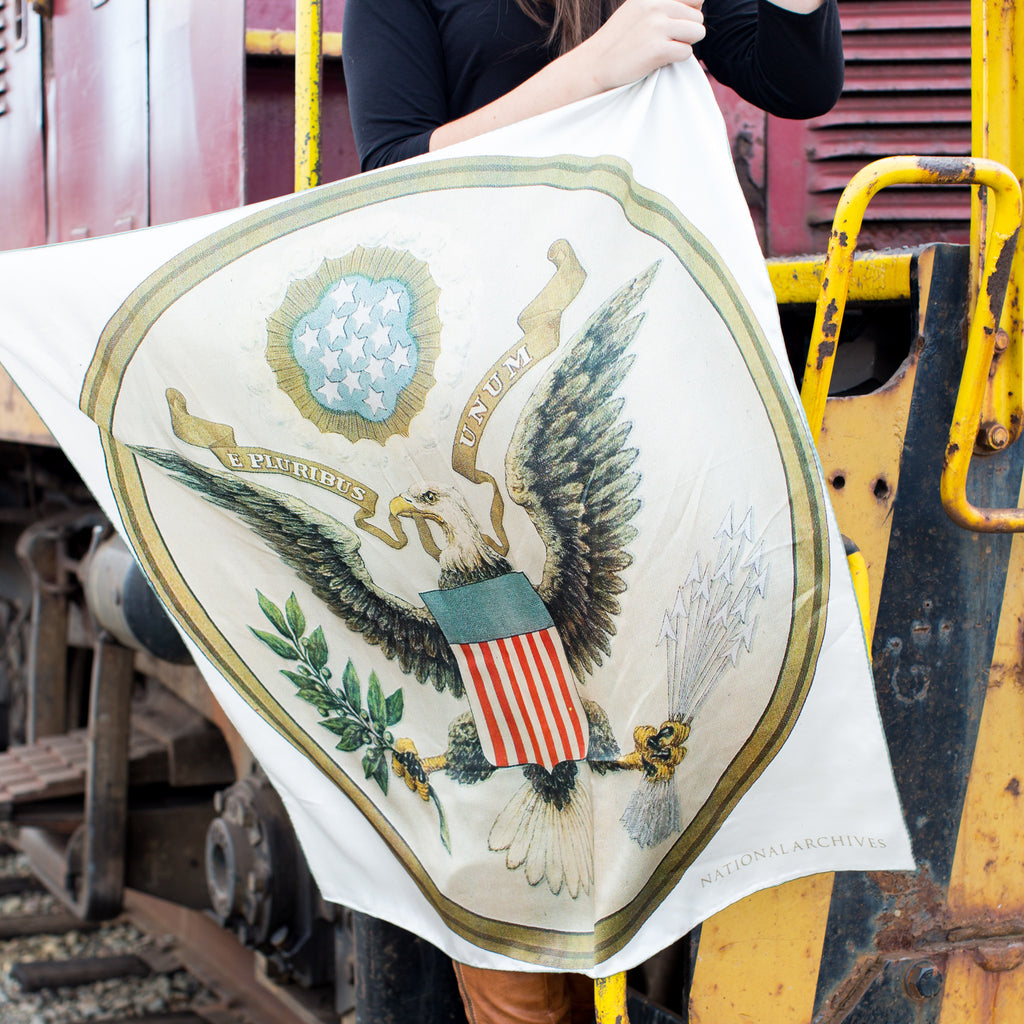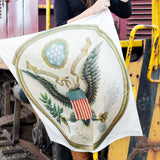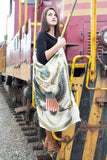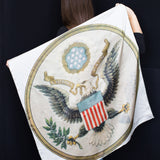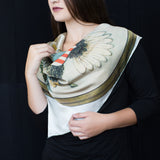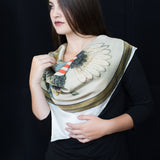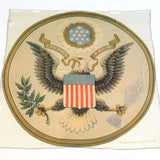 Great Seal Silk Scarf
National Archives Store Exclusive
Designed in the U.S.A.
35 X 35 inches 
100% charmeuse silk
Gift boxed
Celebrate your love of our nation with stately style and elegance. This design of the Great Seal of the United States is printed on silk using state-of-the-art printing techniques, making it not just an elegant scarf to wear, but also a decorative piece worthy of framing.

Just a few hours after the Declaration of Independence was adopted by the Continental Congress on July 4, 1776, the first committee to design a seal for the United States was appointed. After undergoing numerous changes, on June 20, 1782, the seal was officially adopted by the Continental Congress.

Using a digital printing process that allows for more gradations in color than a silkscreen process, Middle Kingdom now brings high quality design and manufacturing to silk scarves. Bo Jia and Alison Alten established the Middle Kingdom kiln in 1998 in Washington, DC, to revive and broaden Chinese porcelain traditions for a modern audience.