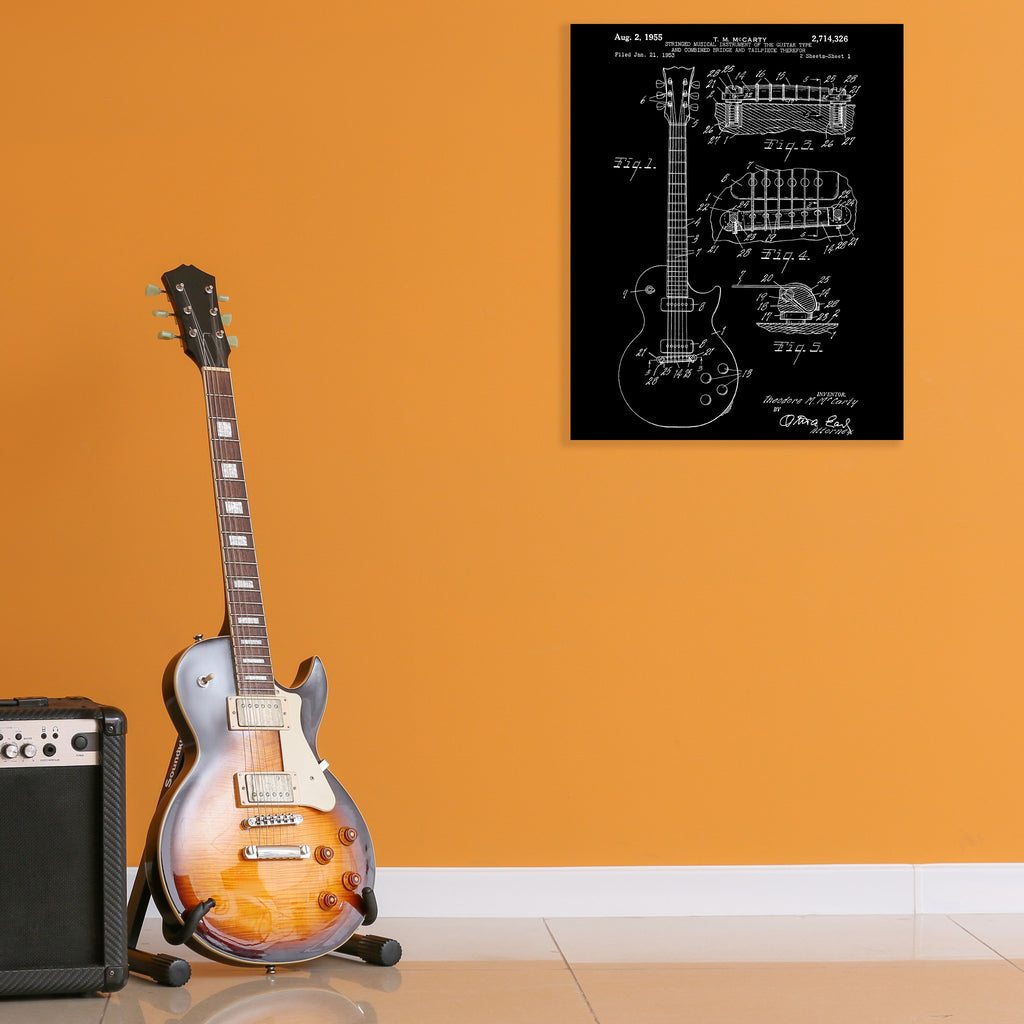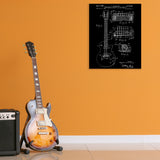 Gibson Guitar Canvas Patent Print
Printed in the U.S.A. on canvas with archival ink
16 X 20 inch patent print
Add a little rock-n-roll to your office, home, and recording studio with this Gibson electric guitar patent beautifully printed on canvas with archival ink. The image has been restored and digitally enhanced while maintaining the integrity of the original document.

"This invention relates to improvements in a stringed musical instrument of the guitar type and combined bridge and tailpiece therefor. The main objects of this invention are: First, to provide a bridge assembly for stringed musical instruments of the electrically amplified Spanish guitar type which has a wide range of adjustment to accommodate different sized sets of graduated strings and one which has a wide range of adjustment to meet the requirements of particular players. Second, to provide a combined bridge and tailpiece for electrically amplified stringed instruments which is adjustable both vertically and horizontally, thus adapting it for a wide range of strings and player requirements. Third, to provide a stringed musical instrument of the class described having these advantages and one which is attractive in appearance and one in which the adjusting elements for controlling the electrical pickup are unobstructed by the bridge."

The patent act of 1790 established the rules for submitting a patent application. Each application had to be submitted with specifications, a patent drawing, and if possible a model of the invention. Eventually, models were no longer required.

The National Archives holds nearly three million patent case files from 1836-1956.