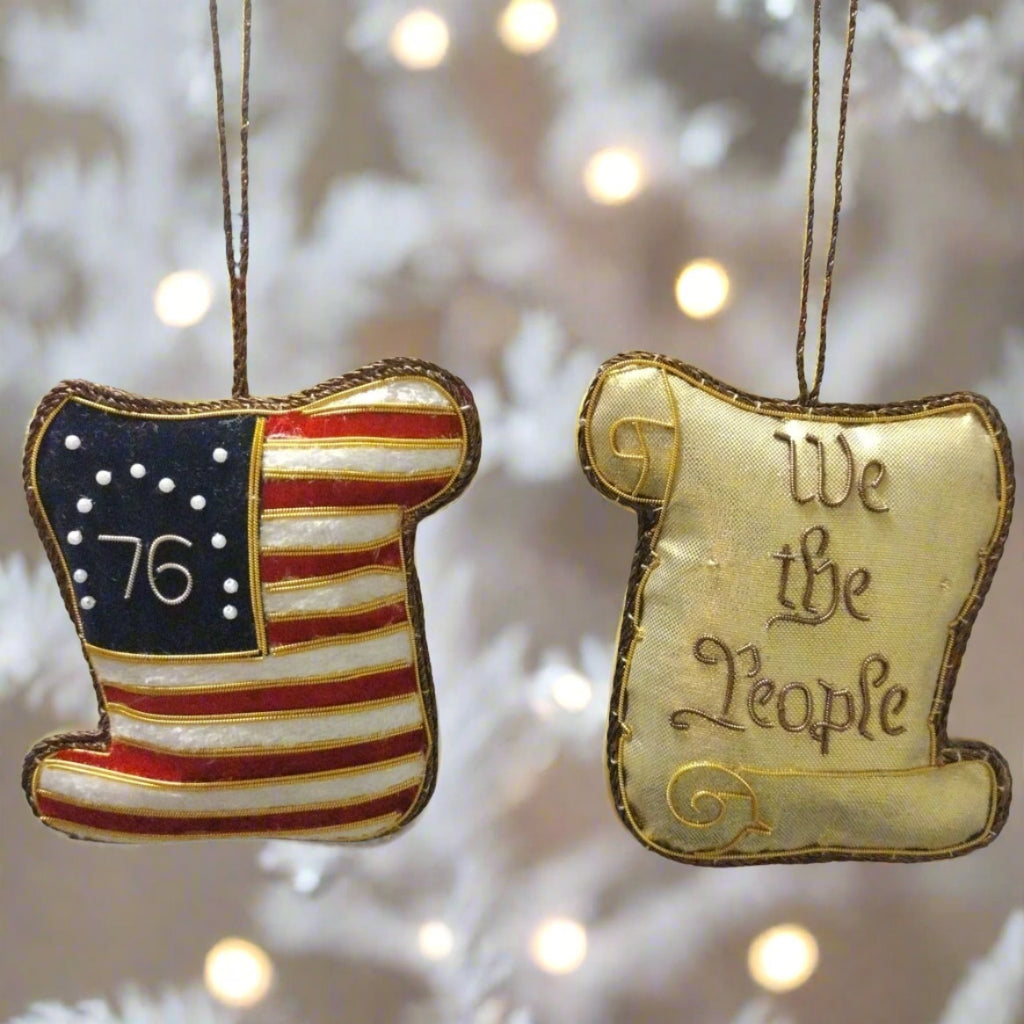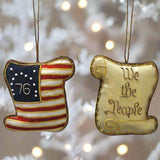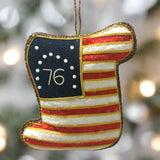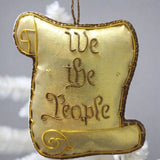 From Independence to the Constitution - Founding Ornament
Handmade
Double sided 
3 1/2 X 2 1/2 inches
Our double-sided velvet ornament will take pride of place. With the 13-starred Bennington Flag representing the Declaration of Independence and the original colonies of 1776 on one side, and representation of the ratification of the United States Constitution with its famous opening phrase "We the People" on the other, this is the perfect addition to a patriotic collection.

According to oral history, in 1776, George Washington, Robert Morris, and George Ross visited Betsy Ross at her upholstery shop in Philadelphia. Washington presented a sketch of a flag for Betsy to make, comprised of 13 red-and-white stripes and 13 six-pointed stars.

On May 29, 1777, Betsy Ross was paid by the Pennsylvania State Navy Board for making flags. On June 14, 1777, Congress adopted the Stars and Stripes as our official national flag.

Easily recognizable by the inclusion of the '76' in the canton - referring to 1776, the year of the signing of the Declaration of Independence - the Bennington flag is a version of the American flag associated with the American Revolution Battle of Bennington from which it derives its name. Like many Revolution era flags, the Bennington features 13 stars and 13 stripes, symbolic of the 13 American colonies that were in a state of rebellion against Great Britain. The arrangement of these stripes is distinctive in that the white stripes are outermost and the stars have seven points each instead of the now-standard five points.