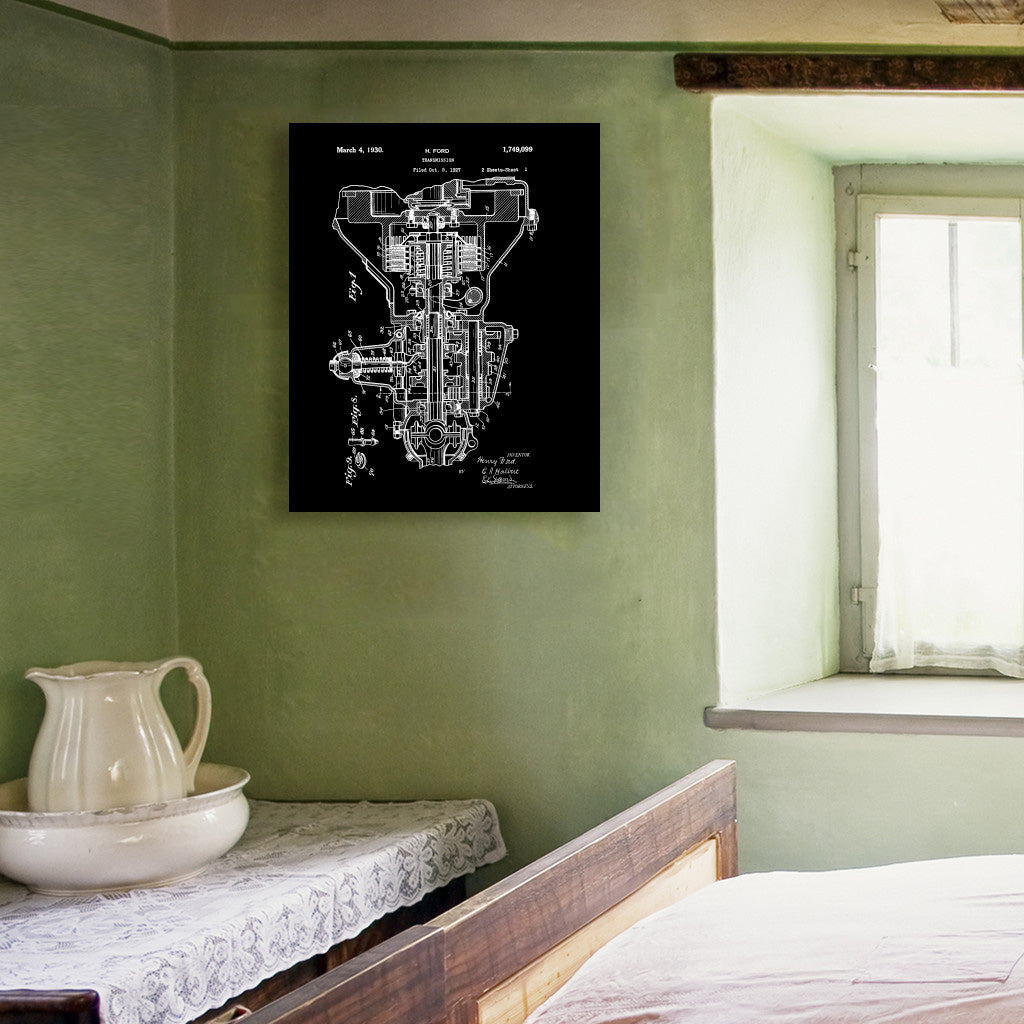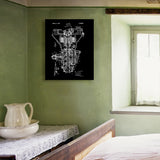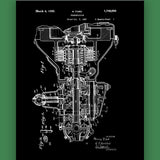 Ford Transmission Canvas Patent Print
16 X 20 inch patent print
Restored and digitally enhanced while maintaining the integrity of the original document
Printed in the U.S.A. on canvas with archival ink
Get your office, home, or garage in gear with this Ford transmission patent, beautifully printed on canvas with archival ink. It is finished with a high contrast effect bringing character and atmosphere.

"Be it known that I, Henry Ford, a citizen of the United States of America, residing at Detroit, in the county of Wayne and State of Michigan, have invented certain new and useful improvements in Transmissions thrown out of operative relation by any shocks imparted to the chassis, and that they occupy as small a space as possible without sacrificing accessibility."

The patent act of 1790 established the rules for submitting a patent application. Each application had to be submitted with specifications, a patent drawing, and if possible a model of the invention. Eventually, models were no longer required.

The National Archives holds nearly three million patent case files from 1836-1956.