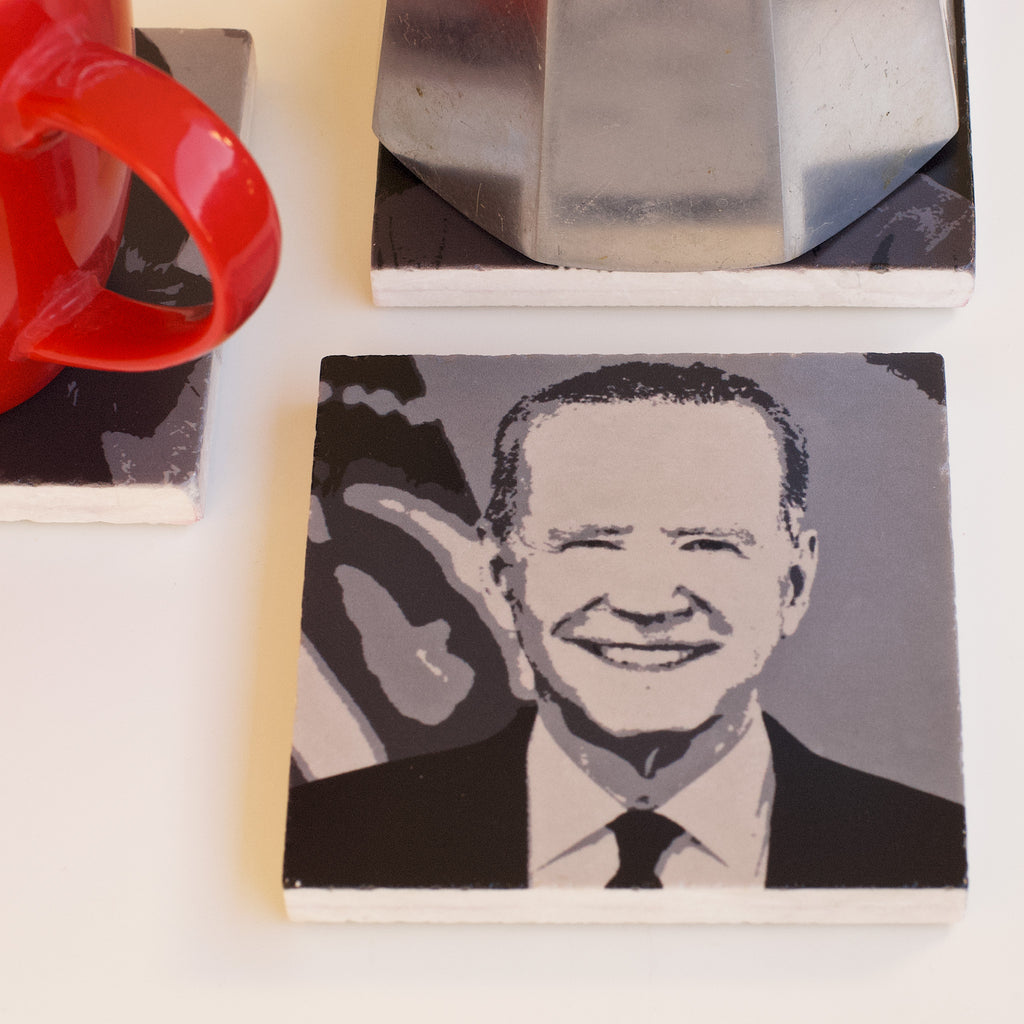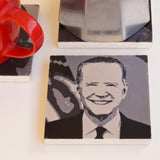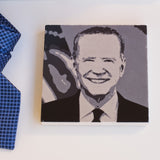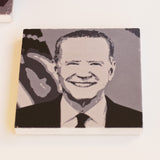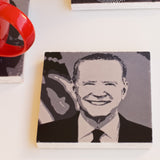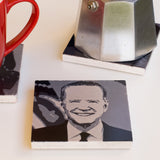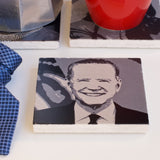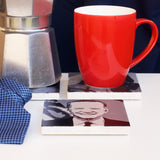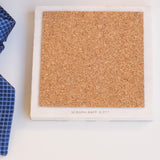 President Biden Tile Coaster
National Archives Store Exclusive
Made in Providence, Rhode Island, U.S.A.
4 inches square
100% authentic marble stone
Non-skid cork back
Gift boxed
Each stone is hand-selected for quality.
Our tile coaster featuring the president's likeness is carved from a large marble block, ensuring that each is one of a kind. Great for protecting surfaces from your morning cup of joe, it is a reliable addition to home or workspace. Packaged in a handsome gift box, makes a terrific gift.

President Joe Biden represented Delaware for 36 years in the U.S. Senate before becoming the vice president for two terms. After a lifetime of dedication to his country, his role as commander in chief is the pinnacle of public service.

The Presidential library system comprises 14 Presidential libraries that are overseen by the Office of Presidential Libraries in the National Archives and Records Administration.

Under the Presidential Libraries Act in 1955 (amended in 1986), through archives, museums, and public programs, Presidential libraries continue to preserve the documents and artifacts of our Presidents, helping us learn about our nation and our democracy.