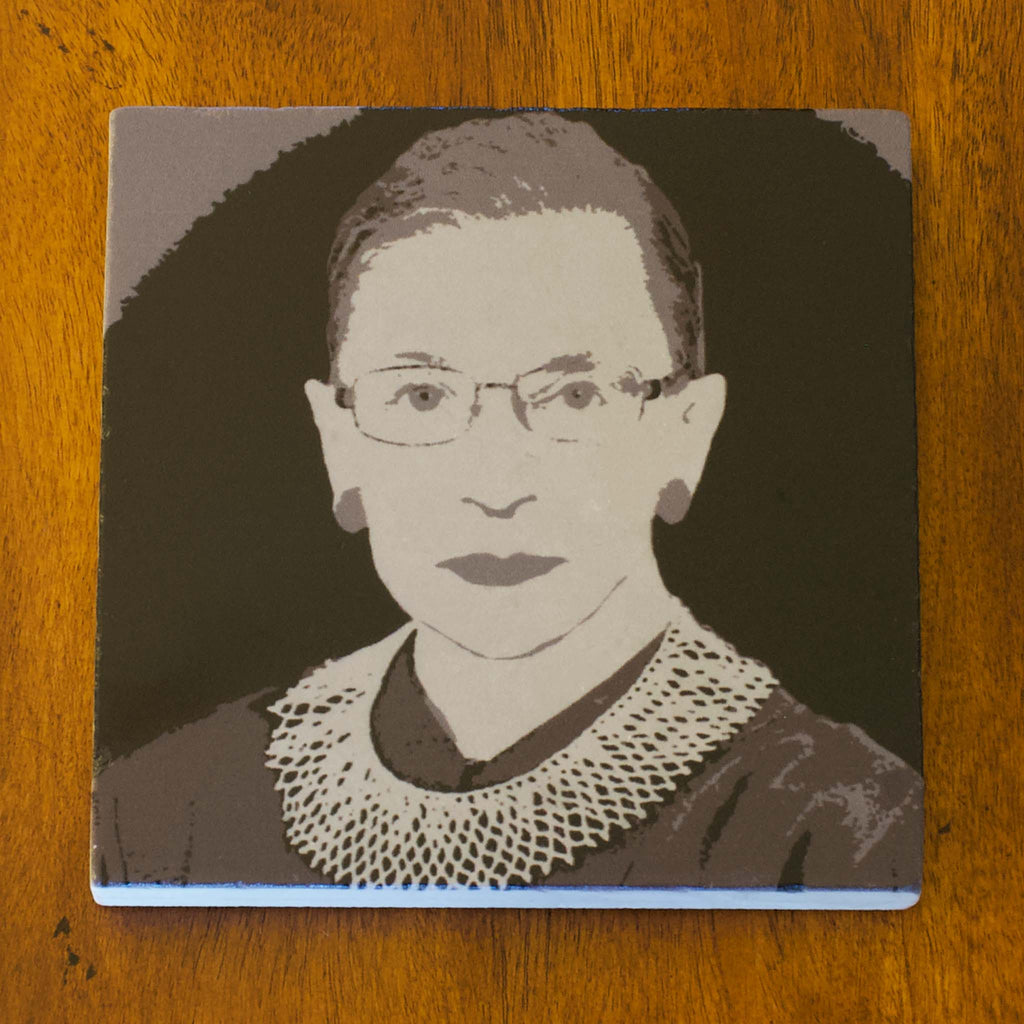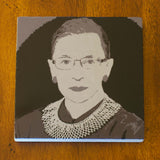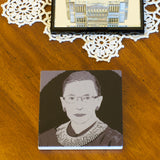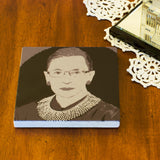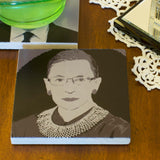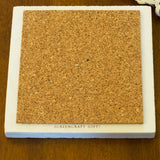 Ruth Bader Ginsburg Tile Coaster
National Archives Store Exclusive
Made in Providence, Rhode Island, U.S.A.
4 inches square
100% authentic marble stone
Non-skid cork back
Gift boxed
Each stone is hand-selected for quality.
This one-of-a-kind coaster features a one-of-a-kind lady. Associate Justice of the Supreme Court Ruth Bader Ginsburg's likeness on this marble tile coaster makes it a marvelous addition to your home or office. Made in the U.S.A., it is carved from a large marble block, so that no two stones are alike. Packaged in a handsome gift box, it also makes a terrific present.

To become the first female Jewish Supreme Court Justice, the unsinkable Ruth Bader Ginsburg had to overcome countless injustices. Growing up in Brooklyn in the 1930s and '40s, Ginsburg was discouraged from working by her father, who thought a woman's place was in the home. Regardless, she went to Cornell University, where men outnumbered women four to one. There, she met her husband, Martin Ginsburg, and found her calling as a lawyer. Despite discrimination against Jews, females, and working mothers, Ginsburg went on to become Columbia Law School's first tenured female professor, a judge for the US Court of Appeals, and finally, a Supreme Court Justice.