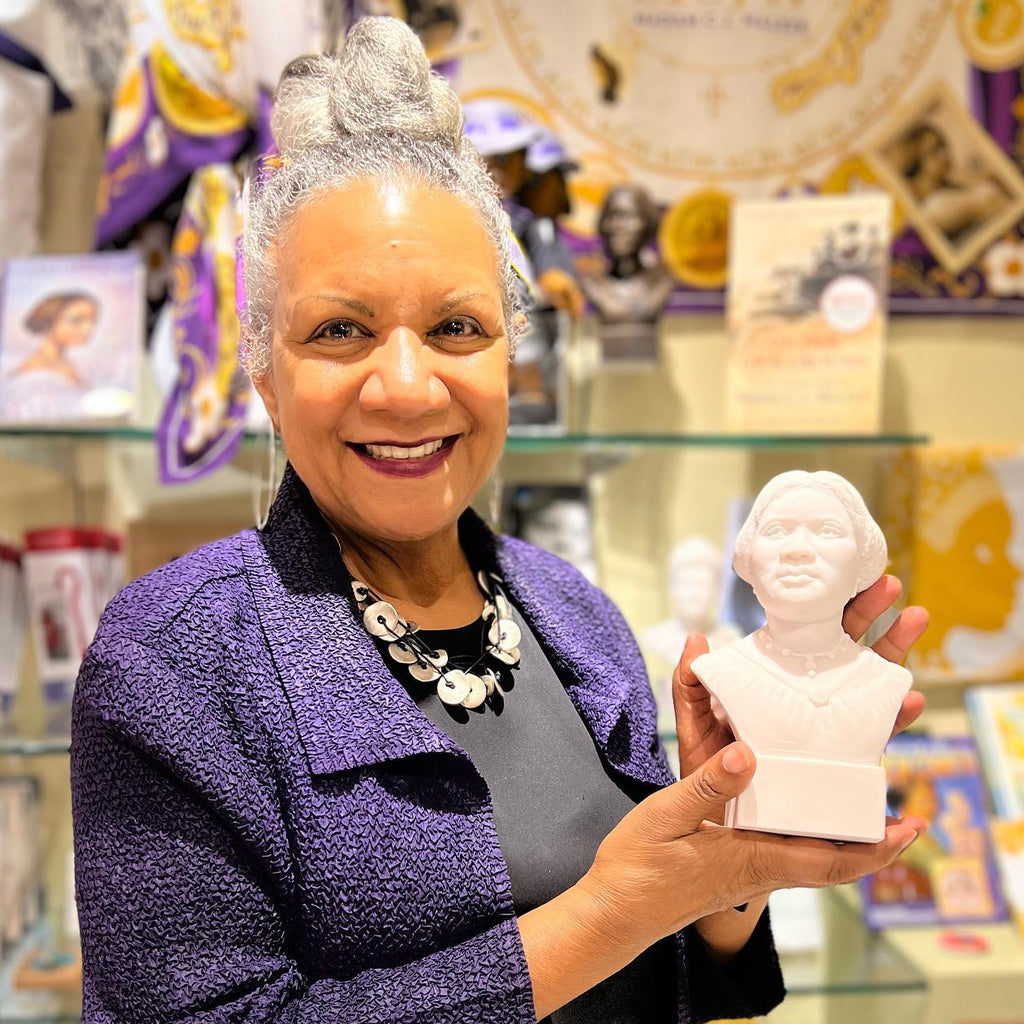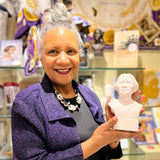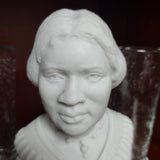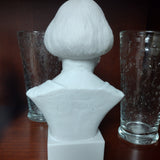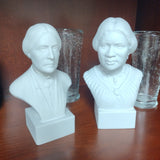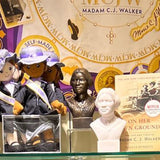 Madam C. J. Walker Bust
Made in the U.S.A.
7 1/2 inches
White or bronze finished polystone 
Madam C. J. Walker

was America's first woman self-made millionaire. She was also a political activist. We are proud to honor her place in American history with the launch of our collection of Madam C.J. Walker products, created in collaboration with her great-great-granddaughter, biographer, and Foundation Board Member, A'Lelia Bundles.

It was a special moment at our museum store when the collection was unveiled and Ms Bundles viewed it in person for the first time! We are delighted to have created the bust with a family-owned business that specializes in historic recreations. The National Archives Foundation's James O'Connor designed the motifs for the

Madam C. J. Walker 

scarf, bandana, and bags that we offer for sale.


The daughter of slaves, Madam C. J. Walker (1867-1919) was orphaned at seven, married at 14, and a widow with a baby at 20. She spent the better part of the next two decades laboring as a washerwoman for $1.50 a week. Then—with her discovery of a revolutionary hair-care formula for black women—everything changed.

By the time she was 40, Madam Walker was making as much money as a white corporate executive, thanks to her popular hair-care products for black women and her brilliance at marketing them. She created a workforce of sales agents that gave African American women job options other than being washerwomen or domestics. As her prominence and wealth increased, she became a generous benefactor of black educational institutions and such a staunch supporter of the anti-lynching movement that the State Department labeled her a "race agitator" and denied her a passport in 1919.