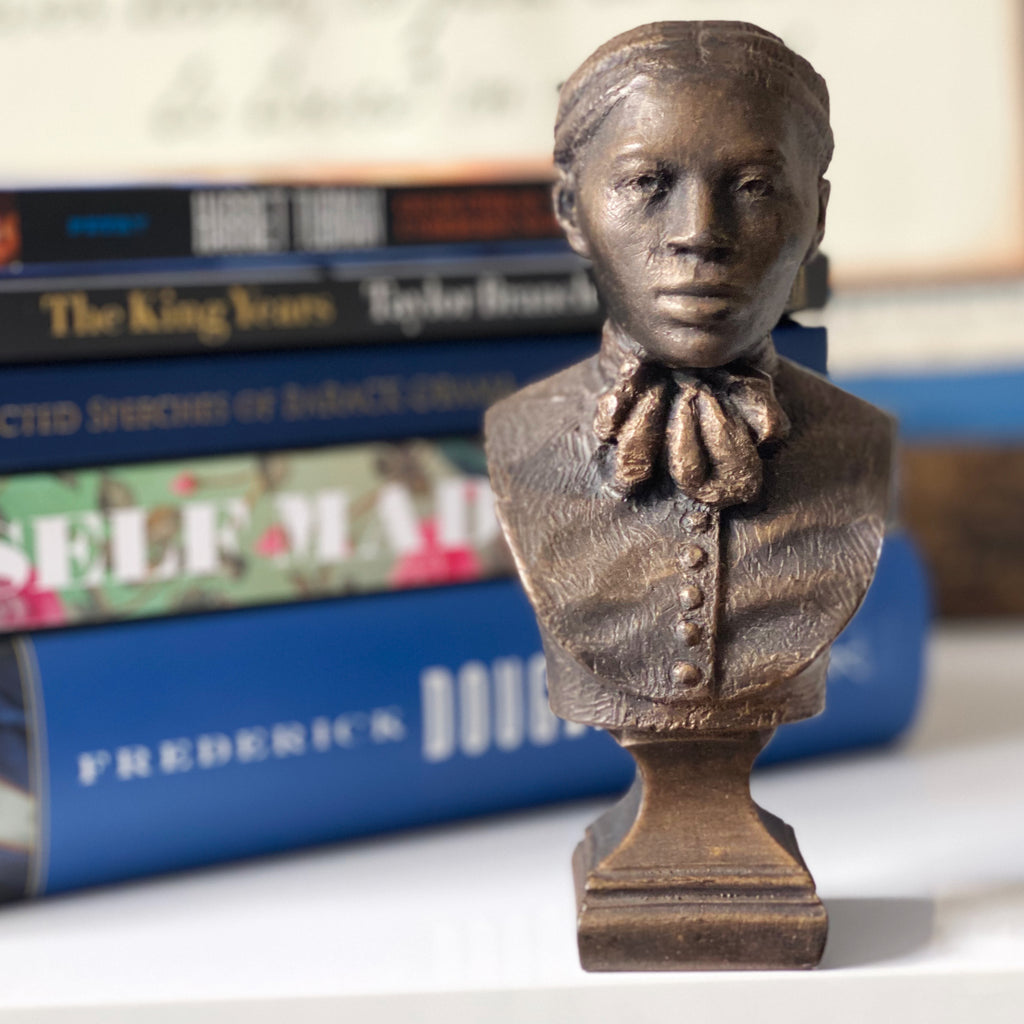 Harriet Tubman 6-inch Bust
Made in the U.S.A.
6 inches
Bronze finished polystone
Educational text printed on bottom of base
This bust of Harriet Tubman is a thoughtful gift or special item for your desk, office, or bookshelf. An inspiring addition to any decor, it is a powerful reminder of our nation's history.

In the early 1830s, the term Underground Railroad came into use as the system that led enslaved African Americans to freedom. Harriet Tubman was one of the most well known conductors on the railroad who helped hundreds of others to escape slavery once she herself had escaped. As an abolitionist, suffragist, Civil War nurse, commander, and freedom agent, Tubman's contribution to the causes of universal freedom and equality rank her among the nation's most significant agents of change.

After the war Tubman received a widow's pension, later petitioning Congress for additional benefits for her own service to the U.S. Army. Eventually her claim was successful and she received an increase to her pension to twenty five dollars per month.

Among its vast holdings, The National Archives keeps materials relating to the Underground Railroad, the pension claim and supporting documents that Harriet Tubman submitted to Congress, the bill granting the increase of her pension, along with a wealth of resources documenting the African American experience, and women's history.