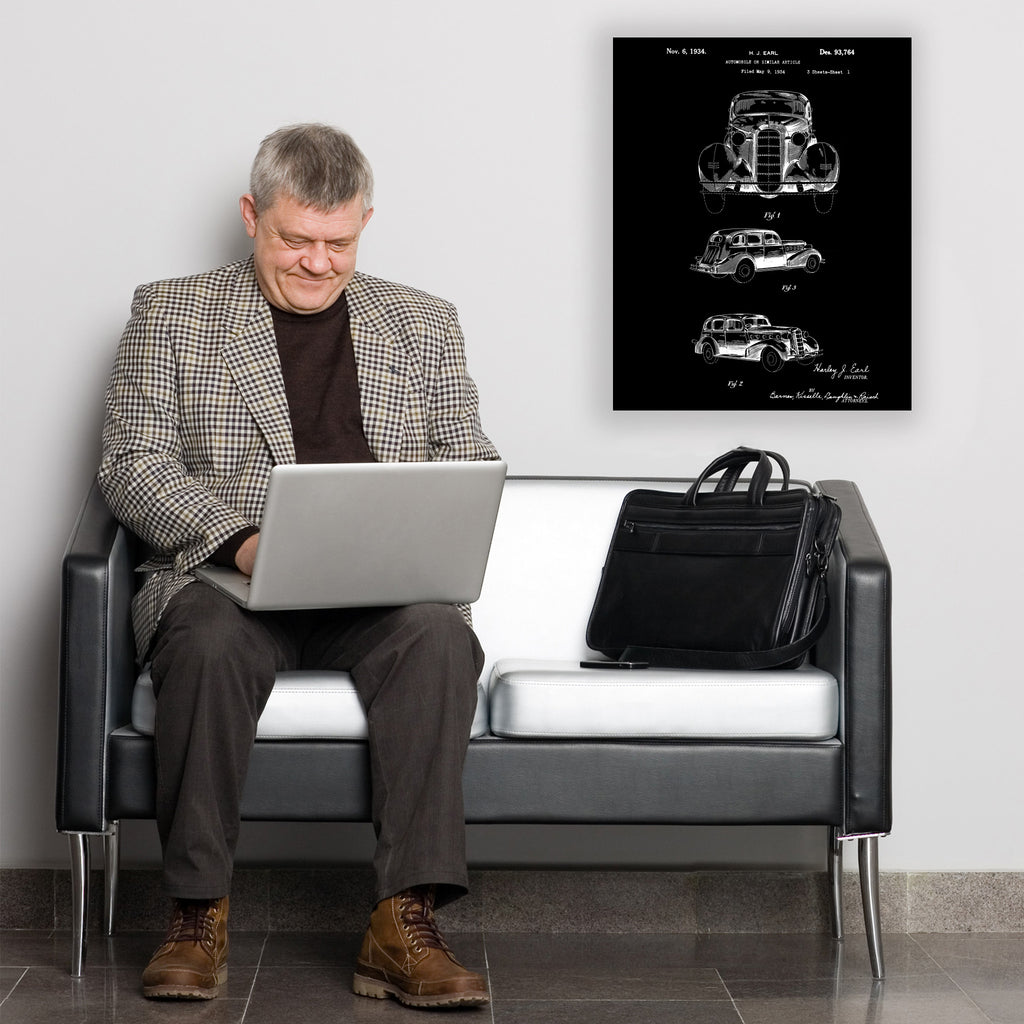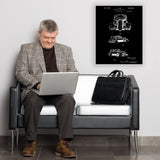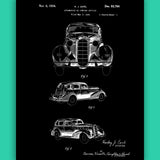 Buick Canvas Patent Print
Printed in the U.S.A. on canvas with archival ink
16 X 20 inch patent print
Restored and digitally enhanced while maintaining the integrity of the original document
Take your office, home, or garage for a scenic ride with this 1934 Buick patent, stylishly printed on canvas with archival ink. It is finished with a high contrast effect bringing character and atmosphere.

Harley J. Earl (1893-1969) was the initial designated head of design at General Motors. He pioneered in automotive design the use of free-form sketching and hand-sculpted clay models and introduced the concept car as a design tool and a marketing strategy.

The patent act of 1790 established the rules for submitting a patent application. Each application had to be submitted with specifications, a patent drawing, and if possible a model of the invention. Eventually, models were no longer required.

The National Archives holds nearly three million patent case files from 1836-1956.