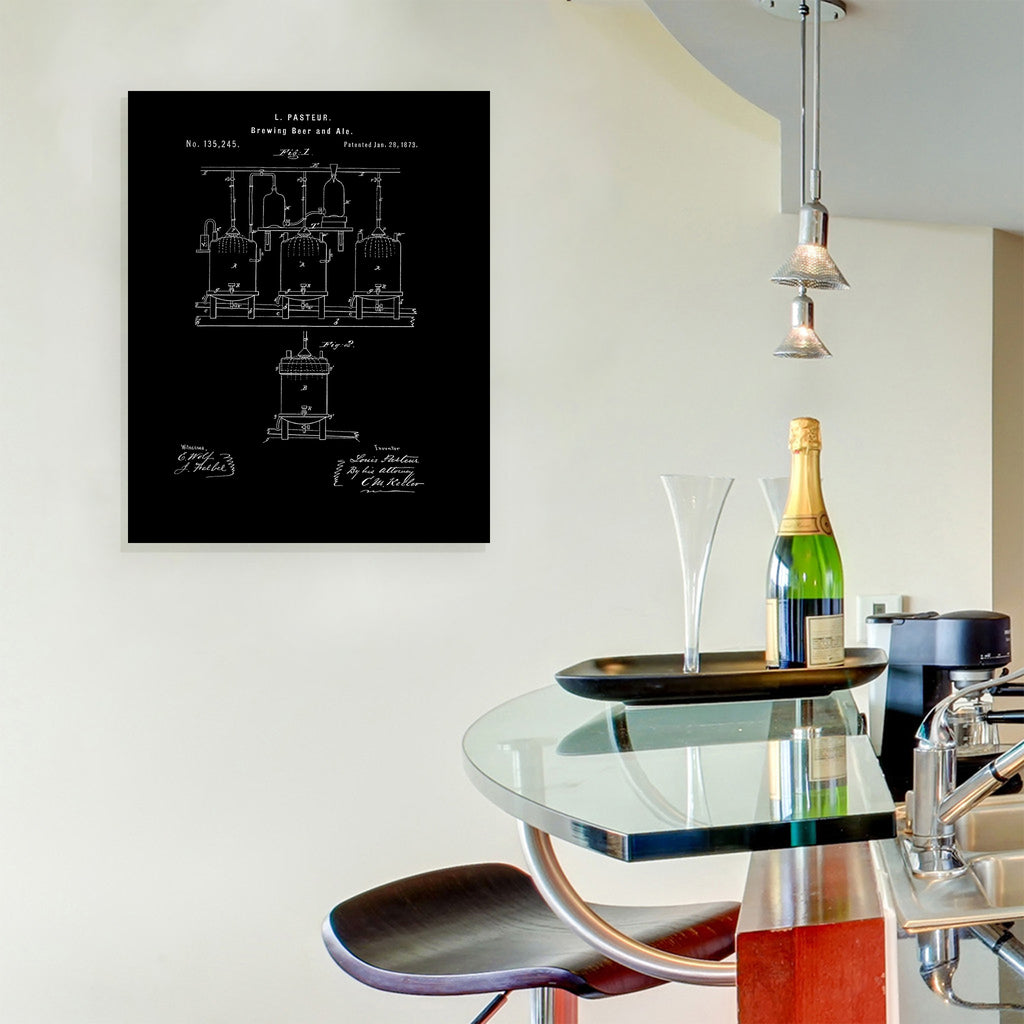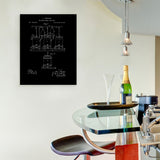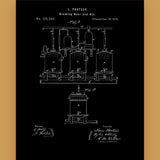 Pasteur Beer Brewing Canvas Patent Print
Printed in the U.S.A. on canvas with archival ink
16 X 20 inch patent print
Restored and digitally enhanced while maintaining the integrity of the original document
You don't have to be a publican to hang this 1873 beer brewing patent by Louis Pasteur in your office or home! Printed on canvas with archival ink this historic brewing patent is a great conversation piece. It is finished with a high contrast effect bringing character and atmosphere.

"Be it known that I, Louis Pasteur, of the city of Paris, France, have invented certain new and useful Improvements in the Process of Making Beer. . . . Based upon this discovery . . . my invention has for its object to produce a better quality and greater quantity of beer. . . . "--Louis Pasteur. Filed with the United States Patent and Trademark Office January 28, 1873.

The patent act of 1790 established the rules for submitting a patent application. Each application had to be submitted with specifications, a patent drawing, and if possible a model of the invention. Eventually, models were no longer required.

The National Archives holds nearly three million patent case files from 1836-1956.