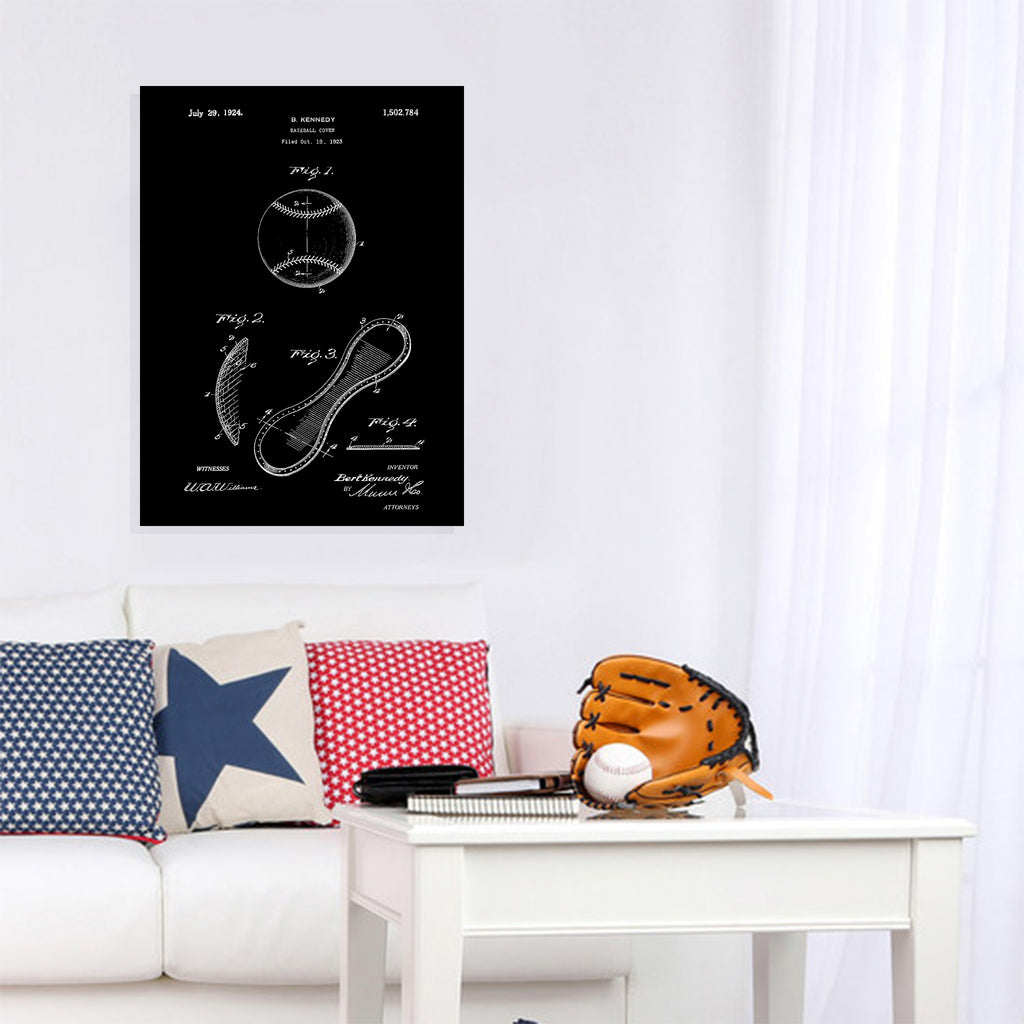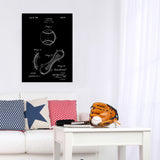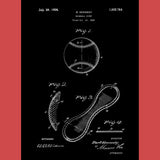 Baseball Canvas Patent Print
Printed in the U.S.A. on canvas with archival ink
16 X 20 inch patent print
Restored and digitally enhanced while maintaining the integrity of the original document
This 1923 baseball patent, beautifully printed on canvas with archival ink, is a home run for your office, game room, and home.  

"This invention relates to baseball covers and has for its object the provision of a device for eliminating the rough and raised edges where the two leather members forming the complete cover are sewed together . . . whereby an absolutely smooth and continuous surface is provided when the usual baseball is covered by stitching similarly shaped members of leather together and whereby it is possible to use twice the thickness of leather ordinarily employed adding strength and length of life to the cover."--Bert Kennedy. Filed with the United States Patent and Trademark Office October 18, 1923.

The patent act of 1790 established the rules for submitting a patent application. Each application had to be submitted with specifications, a patent drawing, and if possible a model of the invention. Eventually, models were no longer required.

The National Archives holds nearly three million patent case files from 1836-1956.