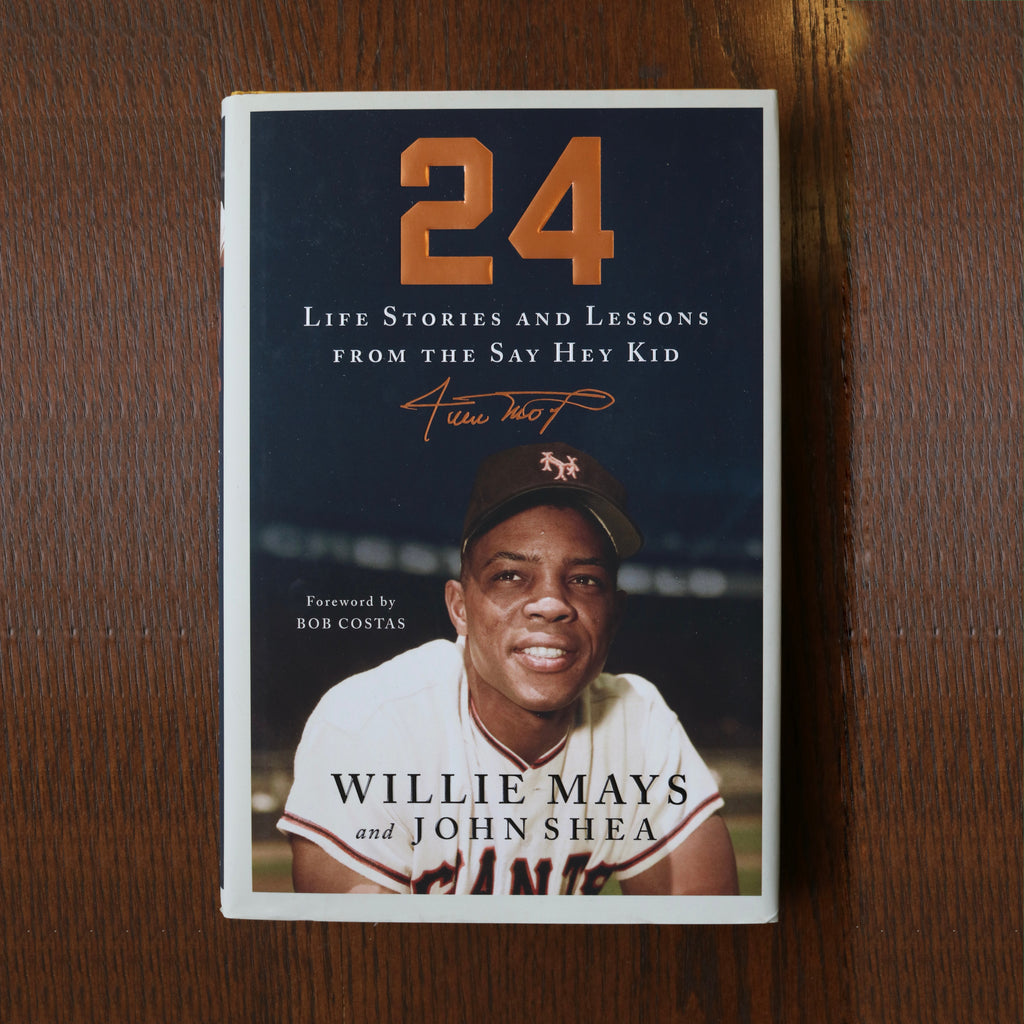 24: Life Stories and Lessons from the Say Hey Kid
By Willie Mays and John Shea
Hardcover: 352 Pages
With a foreword by Bob Costas, this New York Times instant bestseller is the inspirational memoir of legendary Willie Mays, who shares the inspirations and influences responsible for guiding him on and off the field.

Widely regarded as the greatest all-around player in baseball history because of his unparalleled hitting, defense and base running, Mays offers readers of all ages a look into his lifetime of experience: meeting challenges with positivity, integrity and triumph.

Presented in 24 chapters to correspond with his universally recognized uniform number, Willie's memoir provides more than the story of his role in America's pastime. This is the story of a man who values family and community, engages in charitable causes especially involving children and follows a philosophy that encourages hope, hard work and the fulfillment of dreams.

At the National Archives, you can discover all sorts of baseball-related records, from player-related civil suits pursued in federal courts; military service recreational activities; a surveyor's sketch and notes for a proposed new stadium in Washington, D.C.; equipment patent drawings; a restraint-of-trade action filed by one bubble gum company against another over issuance of player cards; and a World War I vintage picture of attractive female ushers at a ball game.

There's also an equally charming and seldom-glimpsed image of Ty Cobb, Babe Ruth, and Tris Speaker, three one-time luminaries of the game in their baseball dotage, posing together in 1941 in connection with war bond and Army-Navy relief fund efforts, as well as numerous photographs of amateur and professional players taken for foreign propaganda and cultural purposes.