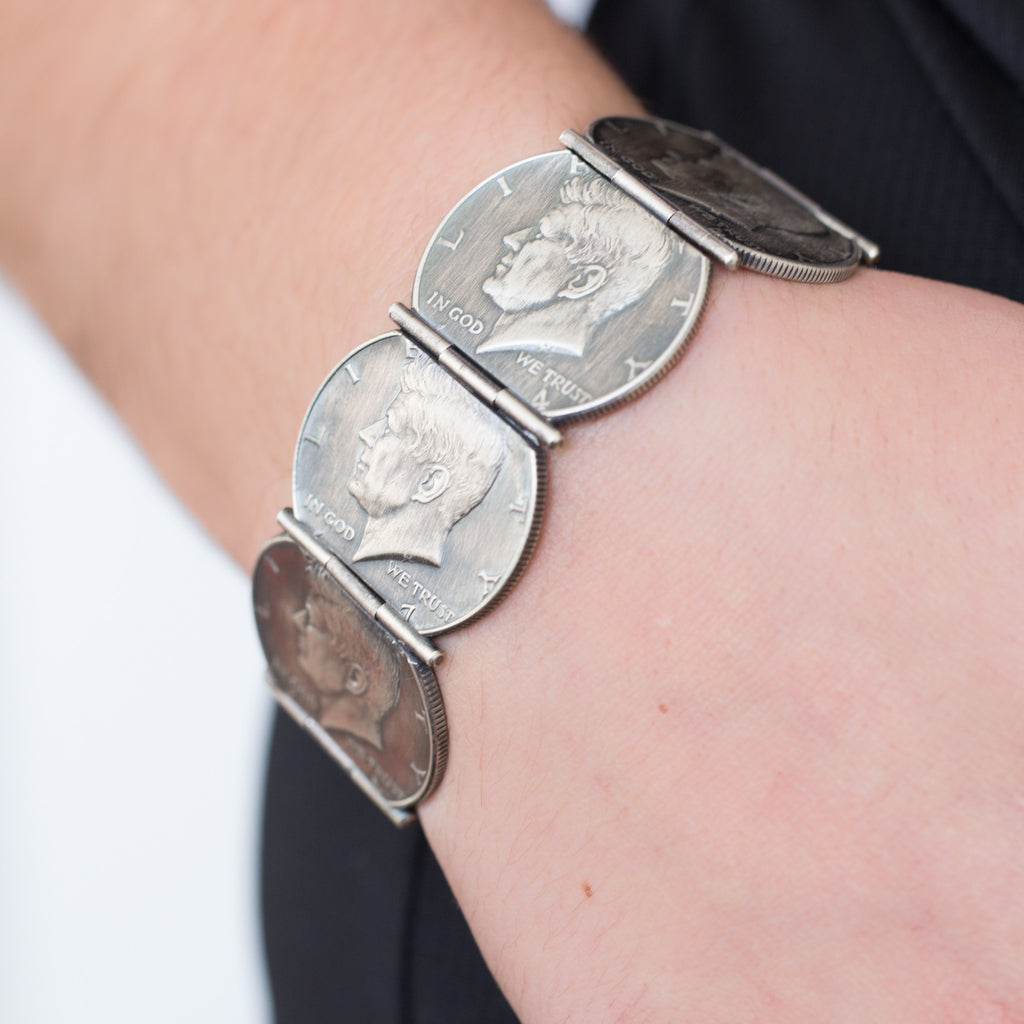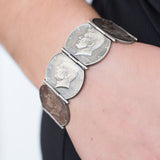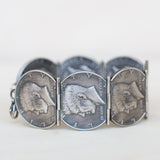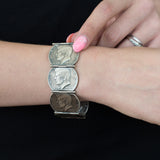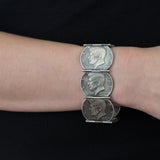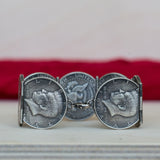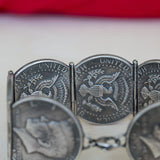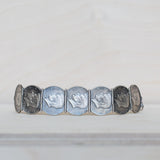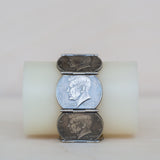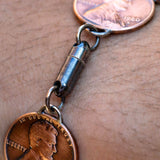 JFK Hinged Bracelet
Hand-crafted in Philadelphia, Pennsylvania, U.S.A.
Vintage silver half dollars
7 inches long
Magnetic clasp
Gift boxed
This extraordinary piece will captivate any admirer of our 35th President. Handmade hinges soldered together with vintage silver Kennedy half dollars form an astonishing reticulating bracelet. An image of an updated magnetic clasp for this bracelet is pictured on a different coin bracelet.

Intended as a memorial to the assassinated President, the Kennedy half dollar is a 50-cent coin issued by the United States Mint. First struck in 1964, it was authorized by Congress just over a month after his death. The silver coins vanished from circulation upon their release in March 1964 because collectors, hoarders, and those interested in a memento of the late president stashed them away. Although the Mint greatly increased production, the denomination was seldom seen in circulation.

Even though ample supplies of circulating half dollars are readily available from banks, their circulation is extremely limited. Since 2002, Kennedy half dollars have only been struck to satisfy the demand from collectors and are available at a premium through the Mint.