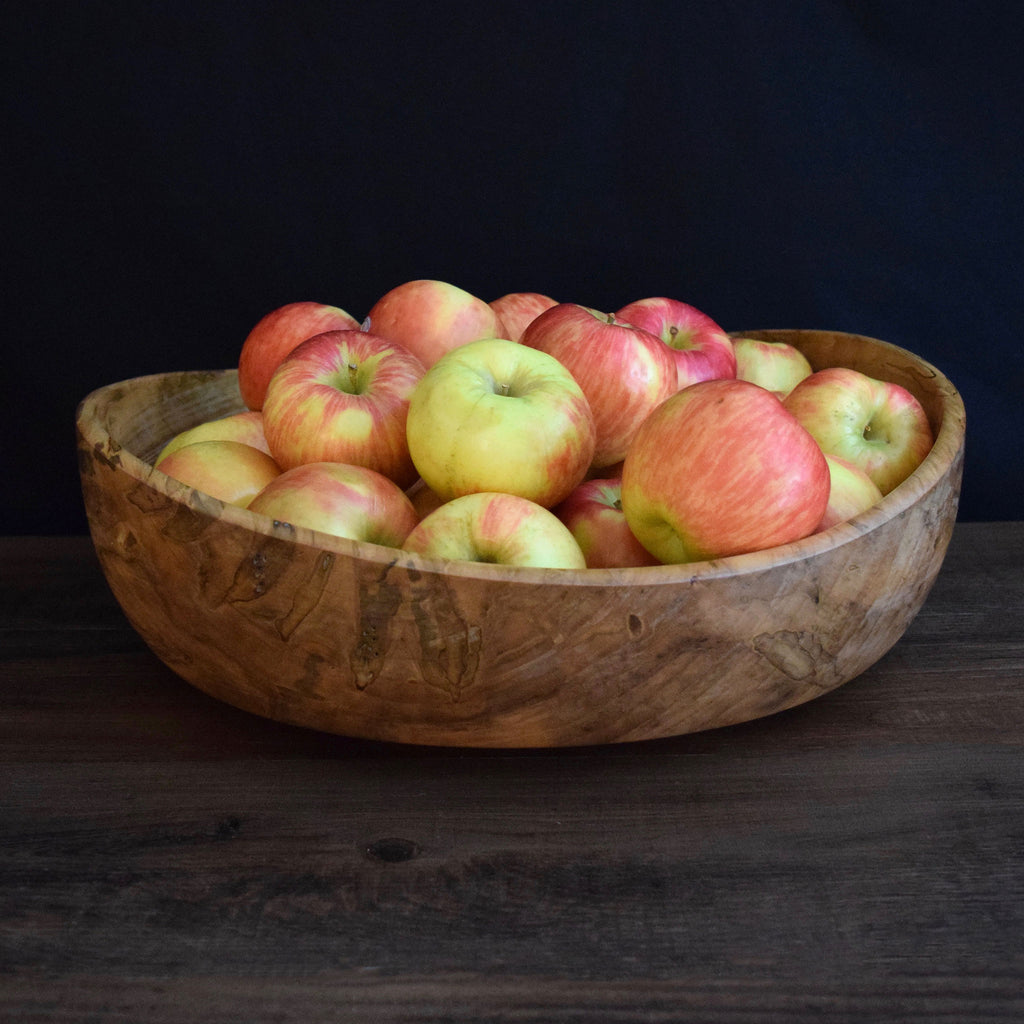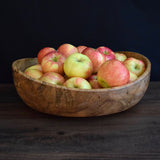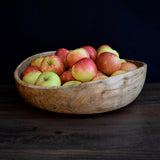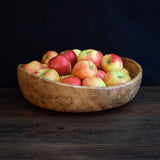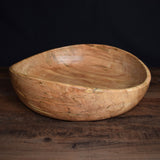 Obama's Oval Office Apple Bowl
Made in the U.S.A.
Non-endangered Maple wood
Approximately 17 inch diameter
4 inches tall
A large wooden bowl on the coffee table in the Obama Oval office was perpetually filled with apples, promoting healthy eating habits for all. A handsome design element added during the 2009 makeover of the President's West Wing office, the high-sided bowl had a striking presence on the otherwise bare table. Plainly visible in many Oval Office photographs, it was sometimes the subject of fun images that showed a lighter side of White House operations. Available now at the National Archives Store, this replica of that special, hand-turned, unique work is bound to gain attention no matter where it is placed. Like Obama's, this was made by artist George Peterson in North Carolina, from locally sourced non-endangered hardwood.

Every four years, Congress appropriates money to maintain and redecorate the White House. The first family is permitted to decorate the upstairs living quarters to their liking, but if they want to alter the appearance of historic guest suites or public spaces on the lower floors, they must consult the Committee for the Preservation of the White House. State rooms are generally refurbished once a decade with funds from the White House Historical Association.

The White House Historical Association was founded in 1961 through the efforts of First Lady Jacqueline Kennedy and is a private, non-profit organization with a mission to enhance the public's understanding, appreciation, and enjoyment of the White House. The association works with the National Park Service, the Curator of the White House, the White House Chief Usher, and the first family in the care, conservation, and interpretation of the White House, the executive residence, and greater White House complex. It also works with the Committee for the Preservation of the White House to identify and acquire American artworks in keeping with the historical integrity of the White House.