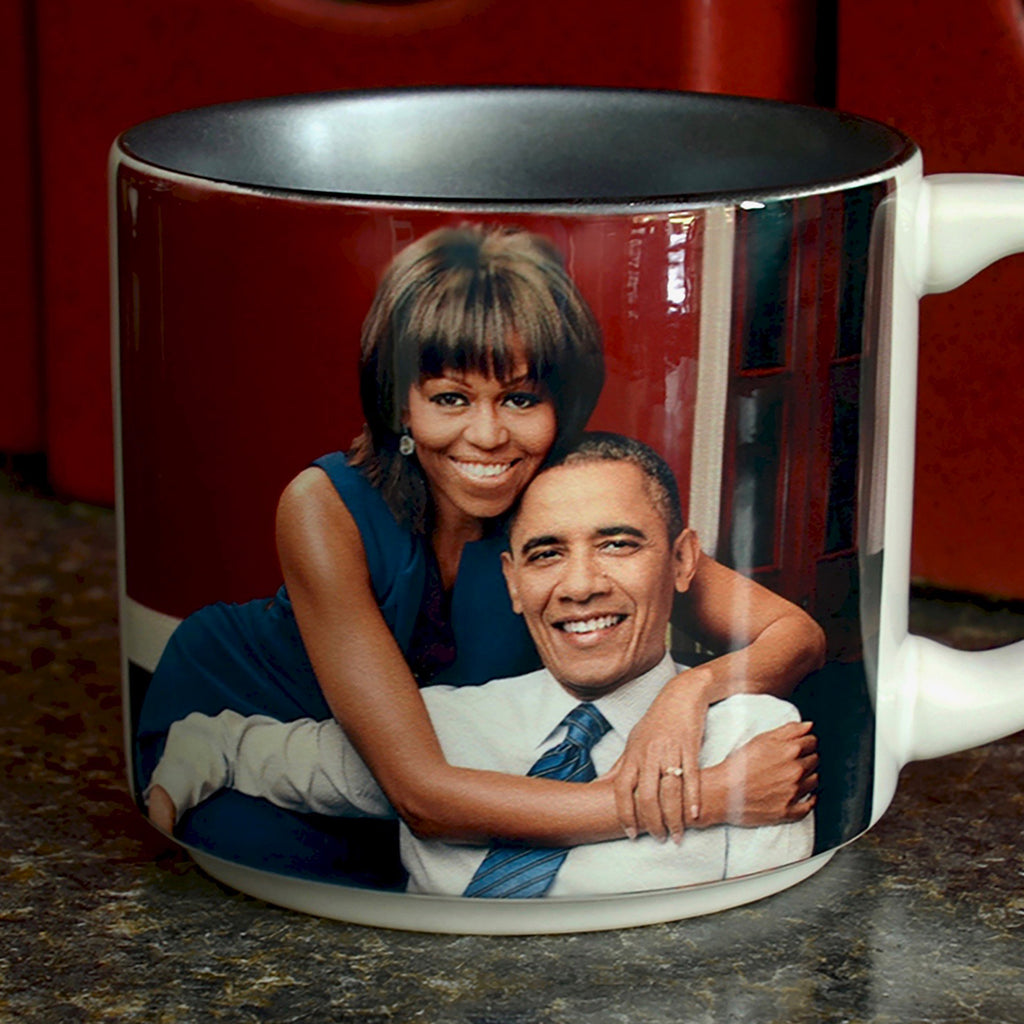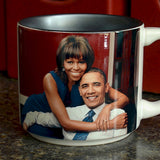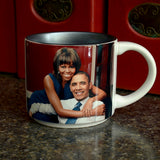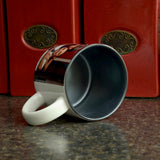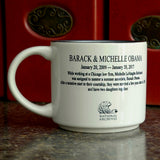 Presidential Couple Mug: Obama
National Archives Store Exclusive
Two-tone ceramic
14 oz.
Exclusive to the National Archives, this two-tone ceramic mug commemorates the marriage and partnership of Barack Obama and Michelle Robinson. Generously proportioned for hot beverages, this is a fun mug that pays tribute to one of our country's favorite first couples.

Barack and Michelle Obama met at the Chicago law firm where she worked. She was assigned to mentor the summer associate Barack Obama. Their first date was to see a movie, and they married a few years later in 1992.

Among many initiatives that Michelle Obama worked on during her husband's terms in office were promoting healthy eating habits and the "Let's Move" public health campaign. Mrs. Obama planted the first White House vegetable garden since Eleanor Roosevelt was First Lady.