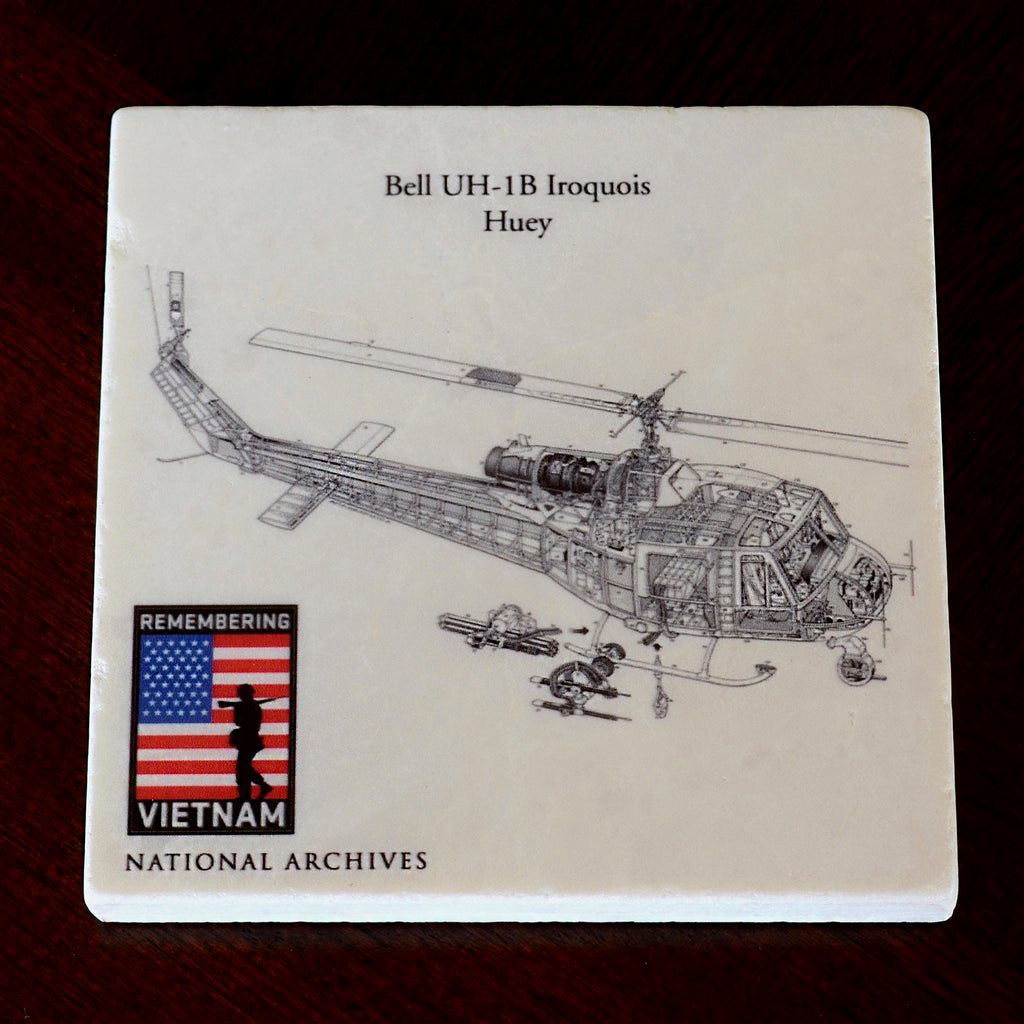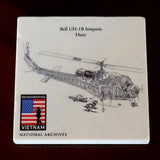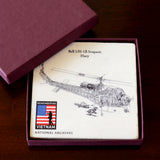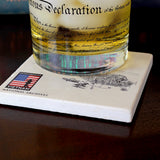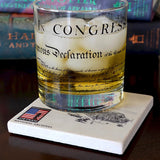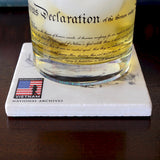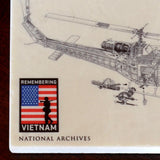 Bell Huey UH1B Iroquois Helicopter Coaster
National Archives Store Exclusive
Made in Providence, Rhode Island, U.S.A.
4 inches
100% authentic marble stone
Non-skid cork back
Gift boxed
Each stone is hand-selected for quality.
The iconic UH-1B Iroquois (or "Huey") helicopter used by the U.S. Armed Forces throughout the Vietnam War defined the era. As printed onto these hand-selected, one of a kind marble coasters, they are a powerful reminder of a turbulent time in American history. A solid gift or memento, these coasters are proudly American made and exclusive to the National Archives Store.

The Declaration of Independence rocks glass pictured can be found here .

Built in response to the United States Army's needs for a medical evacuation helicopter, the UH-1B Iroquois helicopter was developed in the late 1950s. Arriving in Vietnam in 1963, more than 5,000 of the aircraft were used during the course of the Vietnam War, making it the most common utility helicopter at that time. Known by many Vietnam Veterans as the "sound of our war," the Hueys were used for medevac, as well as for command and control and air assault, transportation of personnel and material, and gun ships. A testament to its excellent design, the UH-1B Iroquois is still in use in around 40 countries.