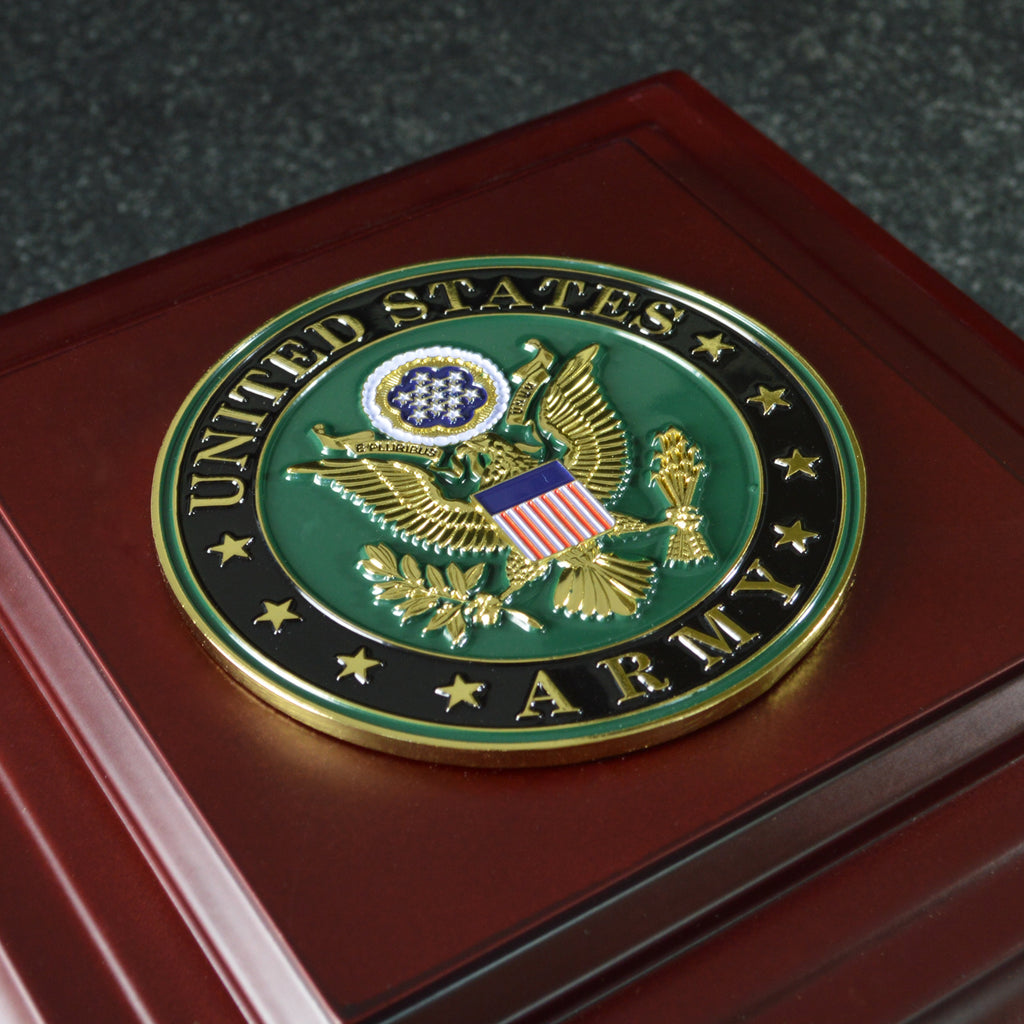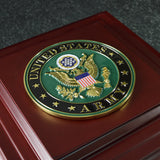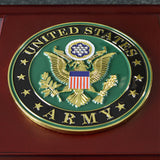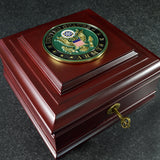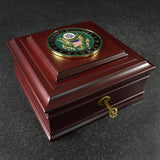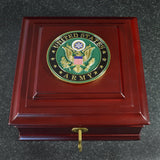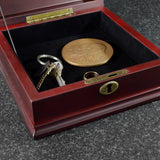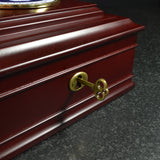 U.S. Army Medallion Wooden Box
Exterior: 8 X 8 X 4 inches
Interior: 6 ½ X 6 ½ X 2 ½ inches
Solid brass lock and key
Felt lining
Padded underneath
This wooden box is a handsome accessory which makes a wonderful gift for someone who is serving, or has served in the United States Army. A nicely proportioned and hinged holder for treasured items, it will take pride of place in home or office. In Mahogany colored wood, with the U.S.Army seal across its top, it features a brass lock and key. It is lined with felt, and has a padded underside to prevent scratching surfaces.

The traditional seal used during and since the Revolution was re-designated as the Seal of the Department of the Army by the National Security Act of 1947. The Department of the Army seal is authorized by Section 3011, Title 10, United States Code. The date "MDCCLXXVIII" and the designation "War Office" indicate the origin of the seal. The date (1778) refers to the year of its adoption. The term "War Office," used during the Revolution and for many years afterward, was associated with the Headquarters of the Army.

Approved insignia designs and seals are held in trust by the National Archives in the Military holdings.