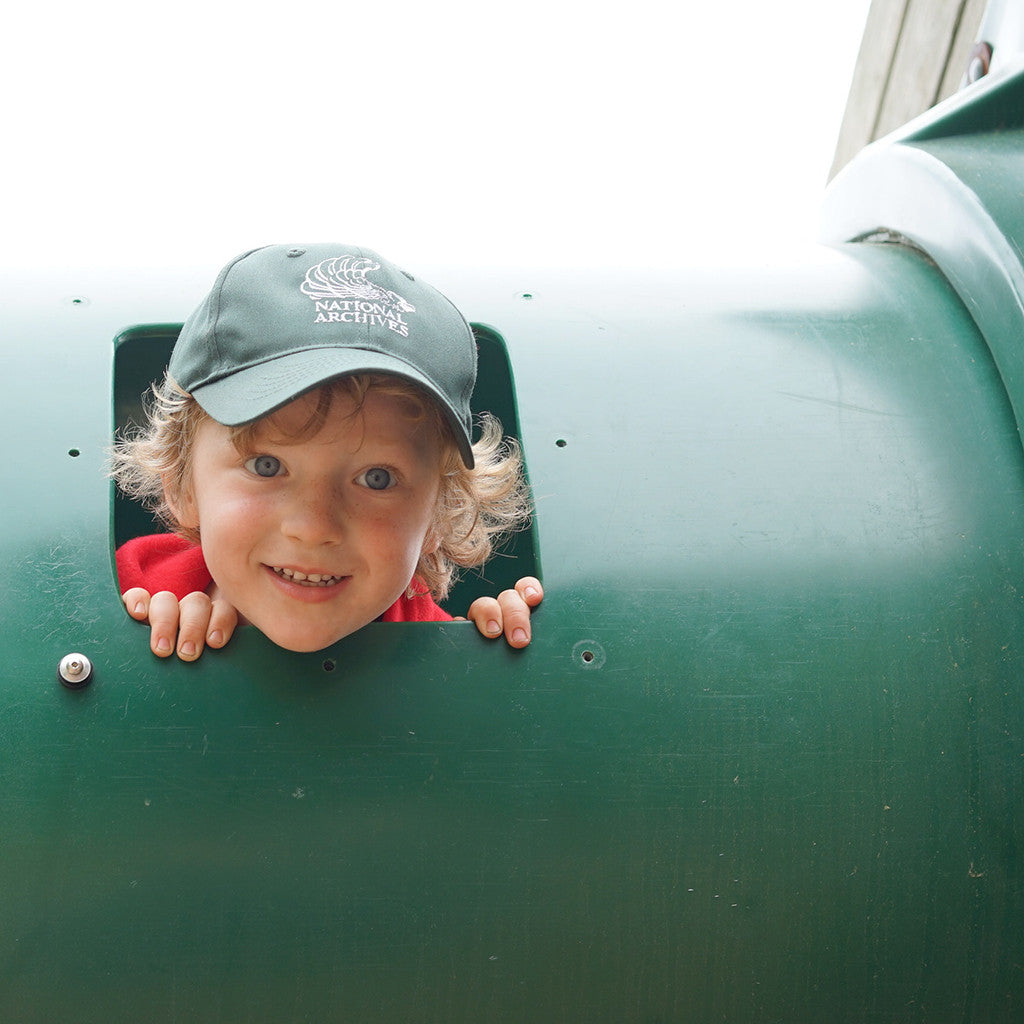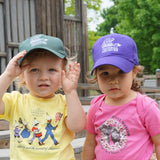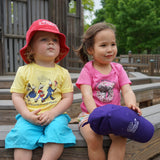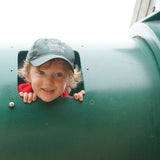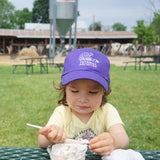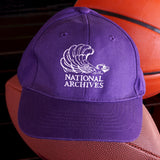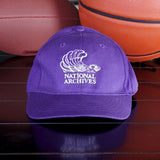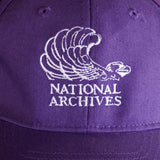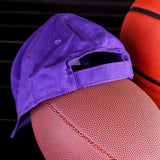 Archives Eagle Youth Baseball Cap
National Archives Store Exclusive
Made in U.S.A.
Eagles are among the many animals used in the design elements of the National Archives building. There are at least nine eagles in the interior Rotunda, while 12-foot-tall eagles can be found on each end of the building's pediments

Protect your baby chick's head with this cap embroidered with a design of the majestic rooftop eagle that overlooks the Archives, representing Freedom, Strength, and Courage.

Animals incorporated into the sculptural design of the National Archives Museum include eagles, dogs, rams, horses, lions, dolphins, owls, and griffins. Each creature brings symbolic elements to this temple of our history.