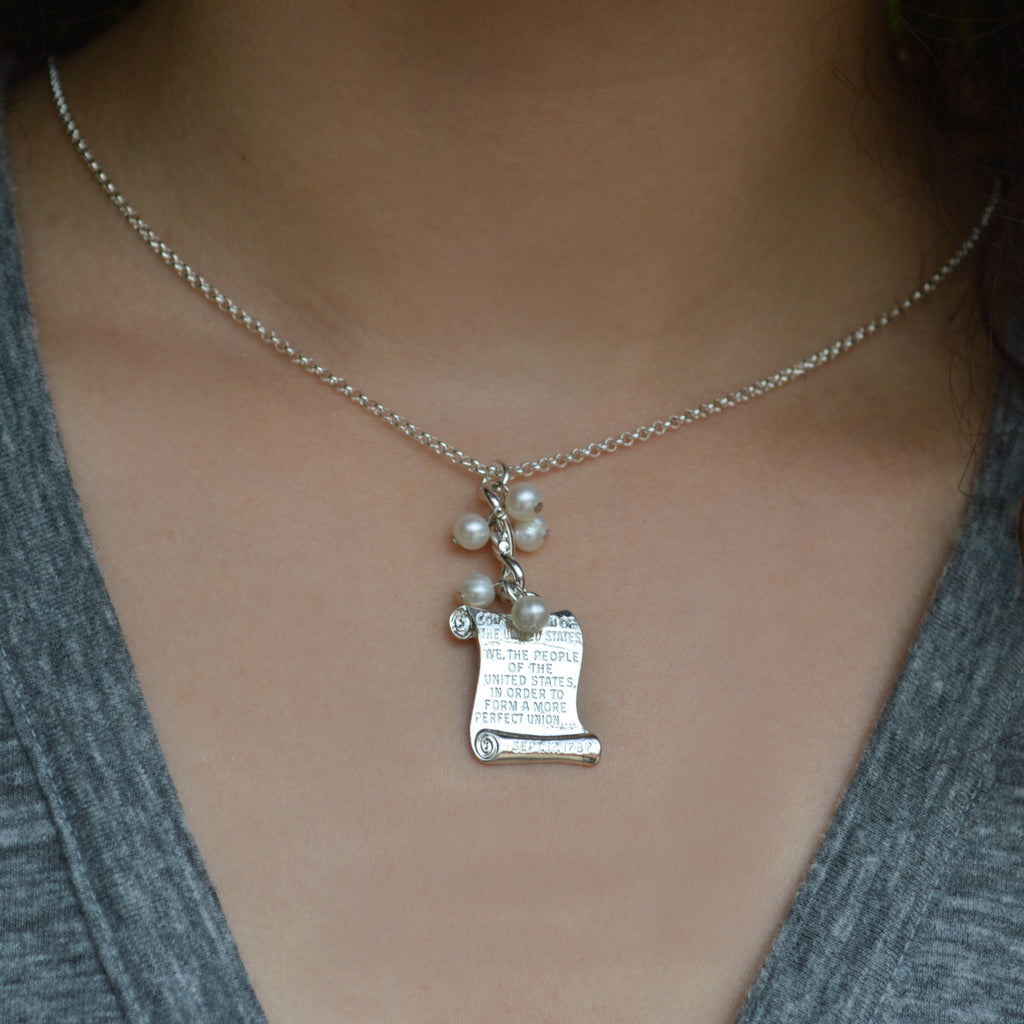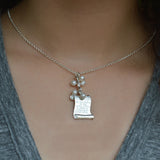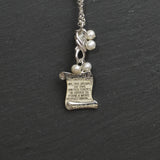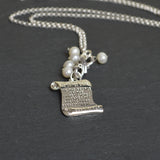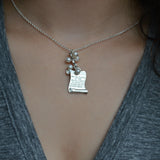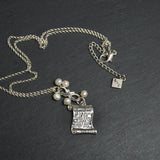 We the People Silver Choker with Pearls
National Archives Store Exclusive
Made in the U.S.A.
"We the People," beautifully engrossed by Jacob Shallus on the first page of the Constitution, has become a symbol of who we are as Americans. Replicating lines from the document in miniature, this lovely necklace is a wonderful eye-catching and patriotic piece that will delight the wearer and those who observe it.

The U.S. Constitution is the supreme law of the United States of America. The Constitution originally consisted of seven Articles. The first three Articles embody the doctrine of the separation of powers, whereby the federal government is divided into three branches: the legislature, consisting of the bicameral Congress; the executive, consisting of the President; and the judiciary, consisting of the Supreme Court and other federal courts.