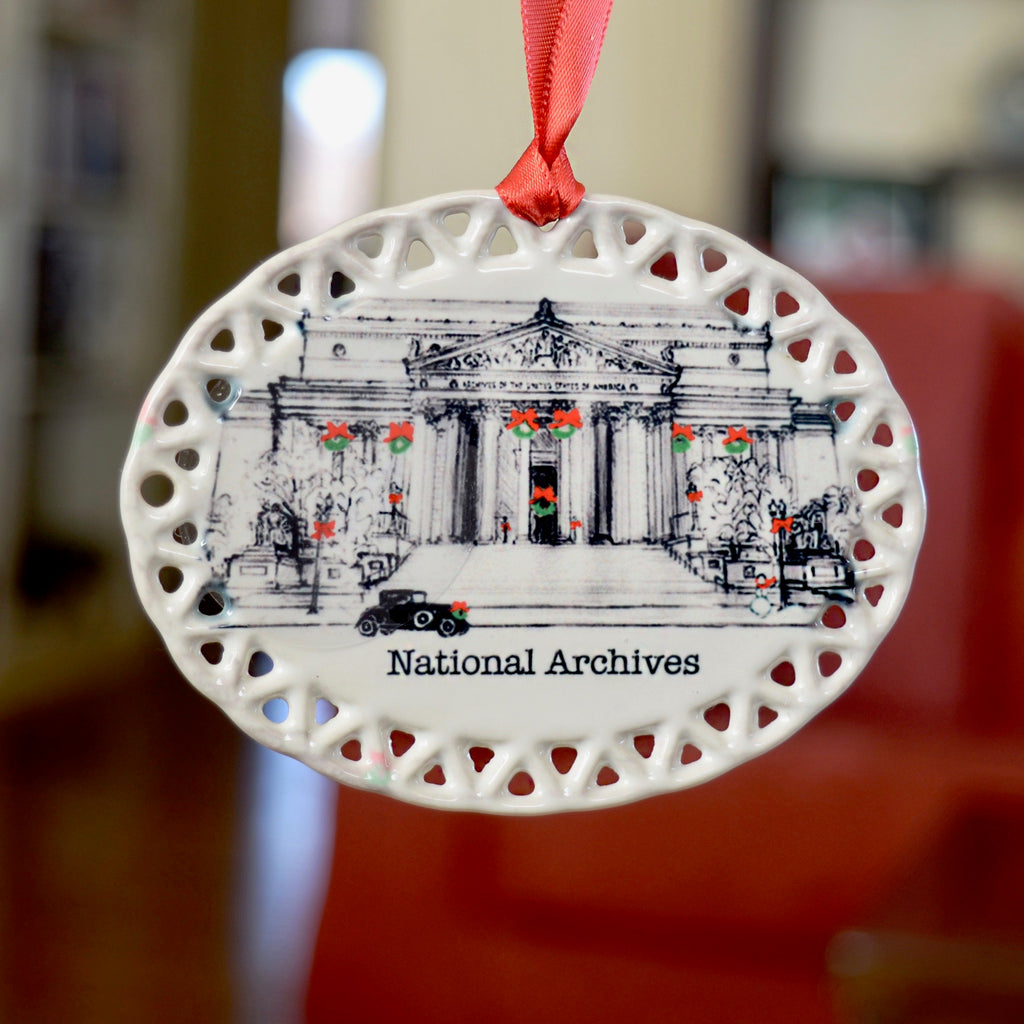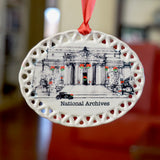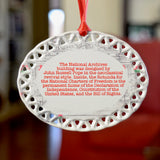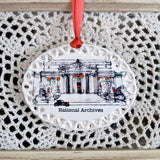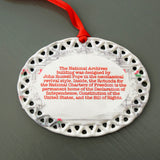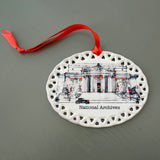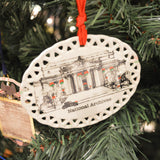 Archives Building Holiday Ornament
National Archives Store Exclusive
Made in the U.S.A.
Ceramic
Red ribbon hanger
Spread some holiday cheer. This ceramic ornament features a hand-drawn image of the National Archives from back in the early days. Bedecked in green and red wreaths, as are the lampposts and car of the time, the building is dressed for the festive season. Complete with red ribbon hanger, this memento is just right for the occasion. 

It is pictured here with our exclusive Rosette ladies watch.

In 1930, New York Architect John Russell Pope was selected to design the National Archives Building. Pope's neoclassical design included both practical and symbolic aspects of housing the nation's records. He proposed a monumental structure with highly decorative architectural features, giant Corinthian columns, 40-foot bronze doors, and inscriptions representing the building's historical importance. John Russell Pope also designed the National Gallery and the Jefferson Memorial in Washington, D.C.