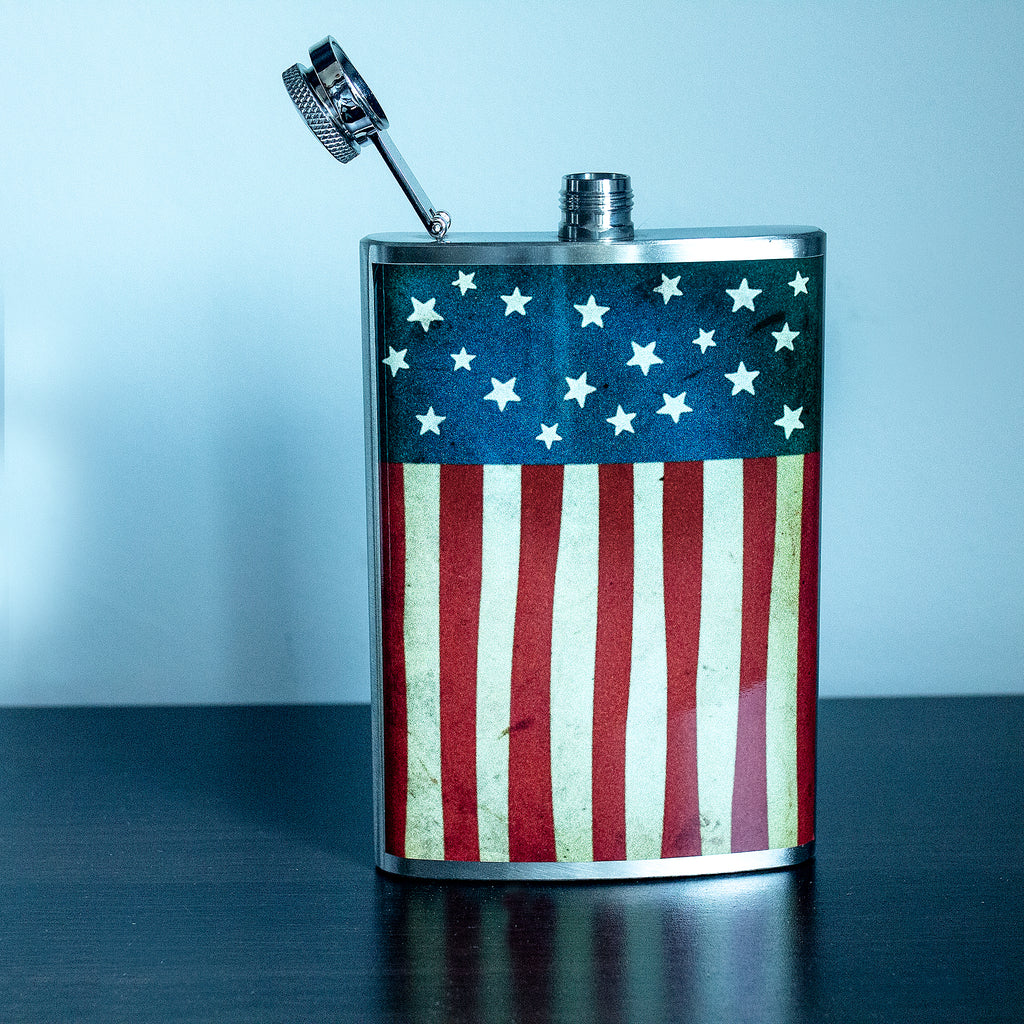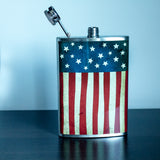 Old Glory Flag 8 Oz. Flask
High quality brushed stainless steel
Attached screw-down cap
3 3/4 X 5 7/8 inches
Printed high gloss liquid laminate flask cover
Hand wash in soapy water, rinse clean and wipe down with a soft cloth to dry
Gift boxed and ready to wrap
Made from food-grade, high quality stainless steel, our 8 ounce flask is 100% lead free. A great gift for any occasion, this star spangled version is a particularly delightful patriotic accessory.

The hip flask began to appear in its present form in the 18th century. Up until the Civil War, flasks were usually molded with uniquely American motifs, including the faces of favored Presidents, eagles, flags, and sometimes political slogans.

Following ratification of the 18th Amendment, which mandated the nationwide prohibition of alcohol on January 17, 1920, the need for concealment caused more flasks to be sold in the following six months than during the entire previous decade. Originally, flasks were mostly made out of glass, but upon noticing a suspicious bulge in someone's pocket, police officers indulged in "hip-hitting" with their nightsticks to break the flasks. A metal flask provided a little more security.