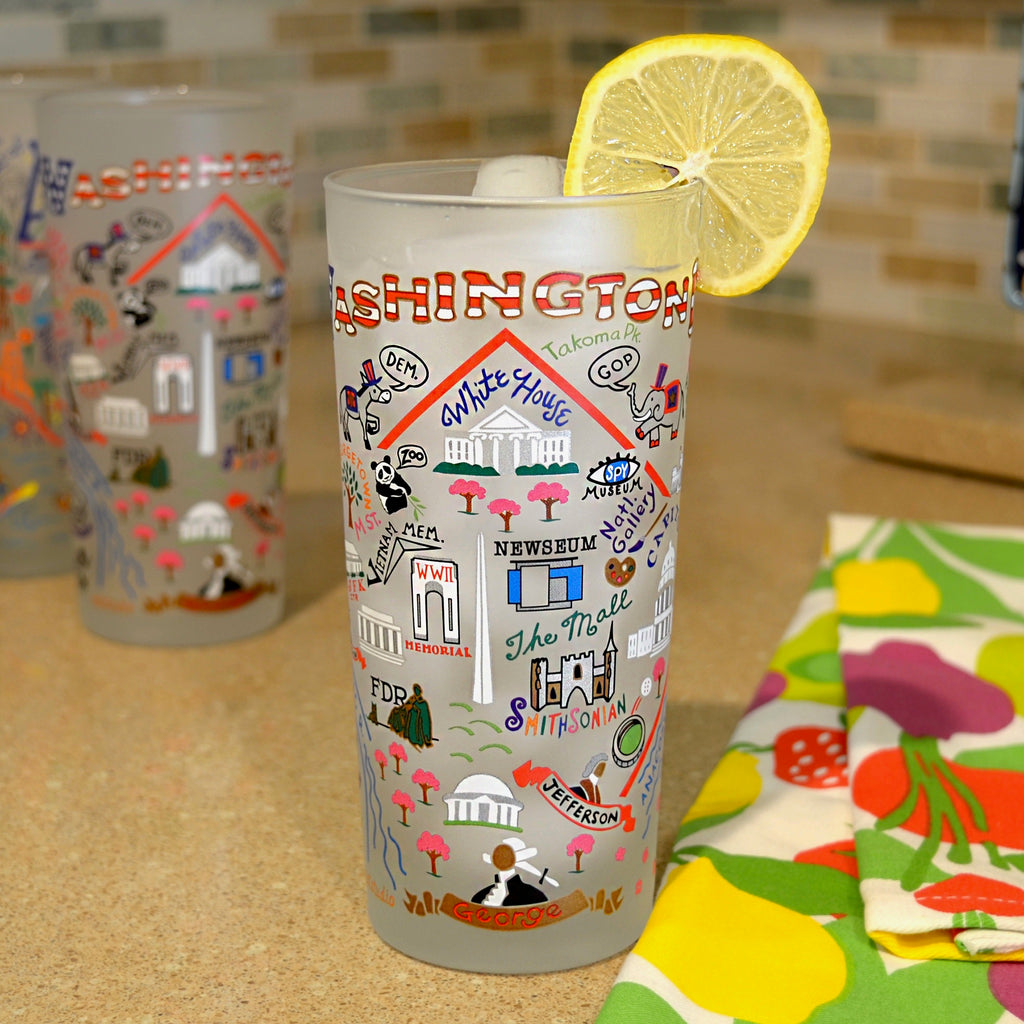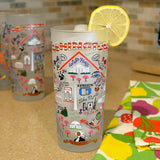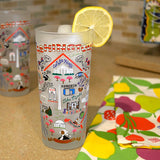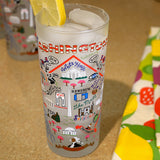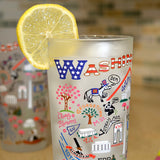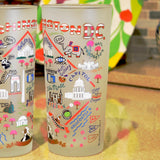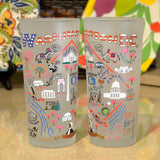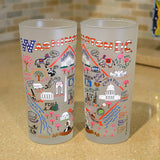 Washington, D.C. Frosted Glass
15 oz.
Top rack dishwasher safe
A delightful souvenir of Washington, D.C., this frosted glass tumbler is bursting with vibrant color. Depicting the famous sights of our nation's capital it faithfully renders all the must-sees within the borders of the diamond shape of the District of Columbia.

The Washington, D.C. Frosted Glass pairs perfectly with our America Frosted Glass to create a fun set.

Have you ever wondered why so many landmarks in Washington, D.C., look like Greek and Roman temples? When forming the country, the Founders looked to Greco-Roman principles of justice, rule of law, process, and liberty as successful models of government.

The National Archives preserves and protects some 28,000 plans of public buildings across the United States.