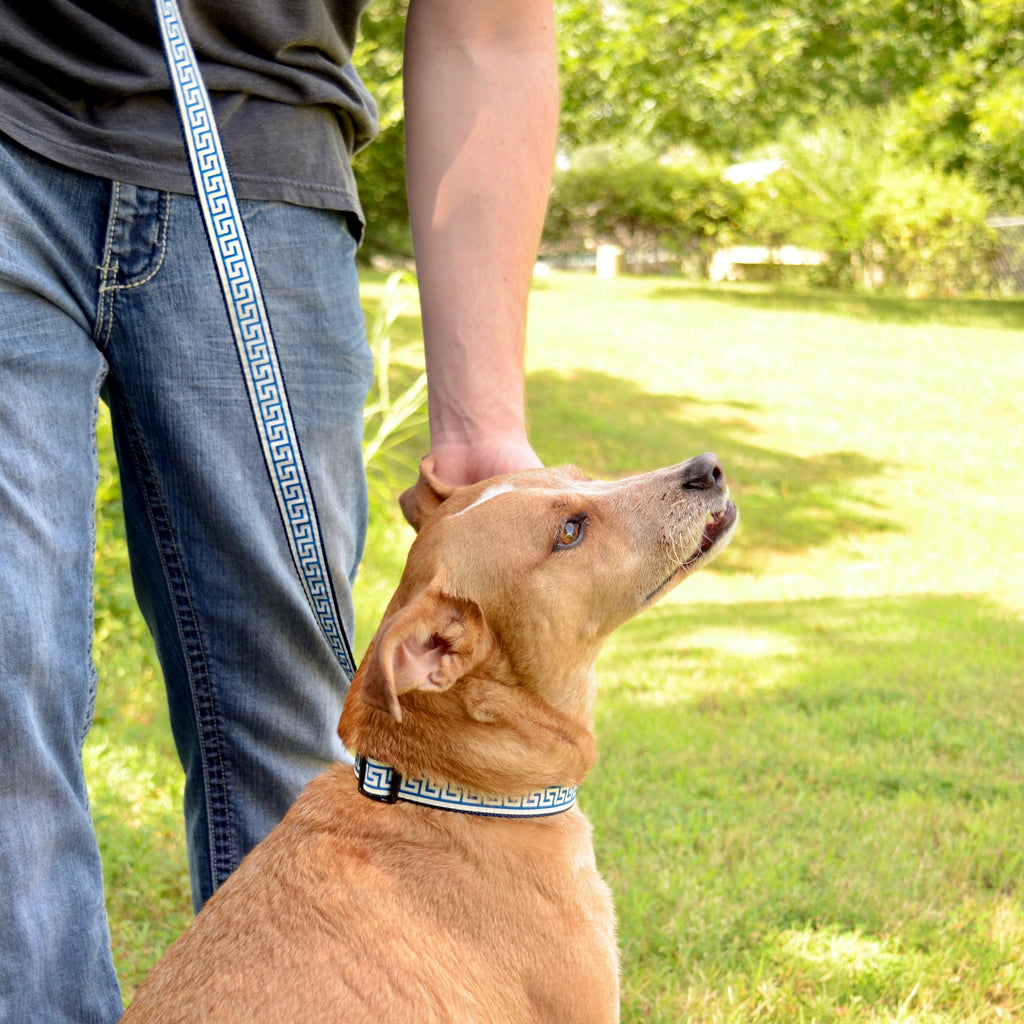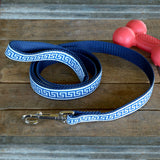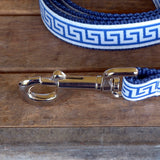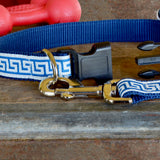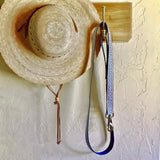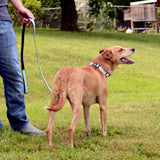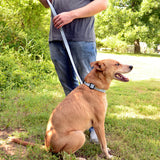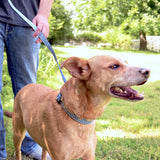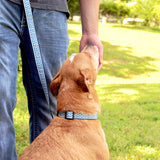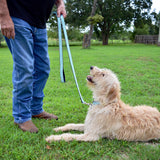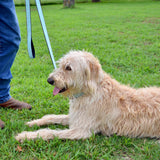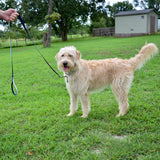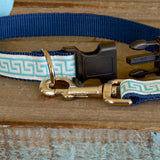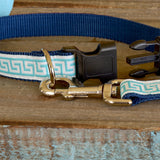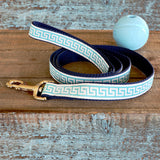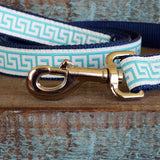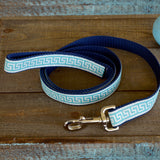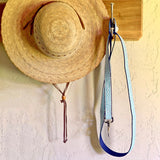 National Archives Heavy Duty Pet Leash
National Archives Store Exclusive
Made in the U.S.A.
5 feet long
1 inch wide, heavy duty webbing
Snap hook hardware
The angular design on our exclusive National Archives pet leash is inspired by the stunning golden detailing inside the impressive Archives building, which is in neoclassical revival style. It makes a striking pattern here on the leash, and is a quiet nod to our incredible temple of American history.

Please be sure to check your leash periodically for wear and tear, and never use it to tie out man's best friend.

In 1930, New York Architect John Russell Pope was selected to design the National Archives Building. Pope's neoclassical design included both practical and symbolic aspects of housing the nation's records. He proposed a monumental structure with highly decorative architectural features, giant Corinthian columns, 40-foot bronze doors, and inscriptions representing the building's historical importance. John Russell Pope also designed the National Gallery and the Jefferson Memorial in Washington, D.C.