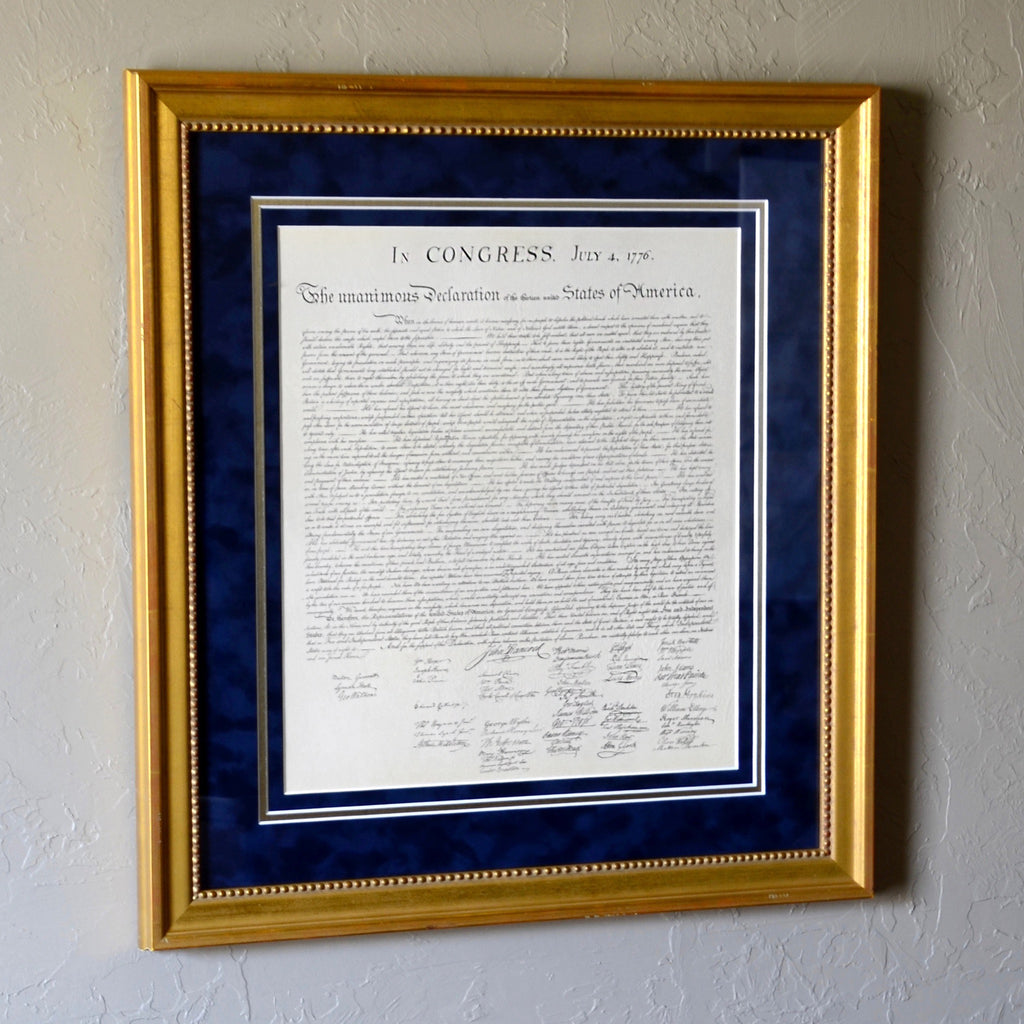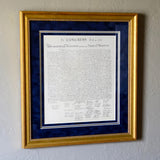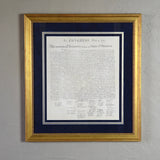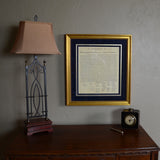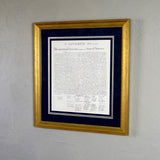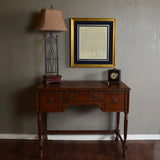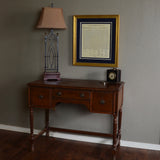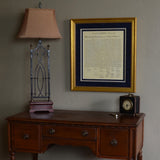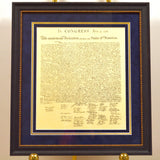 Premium Framed Declaration of Independence
National Archives Store Exclusive
Professionally custom framed in Arlington, Virginia, U.S.A.
Classic finish gold or black wood frames
Triple acid-free gold and navy blue suede mat
UV protective glass
Sealed and wired, ready to hang
20 1/2 X 22 1/2 inches
Parchment paper, unique in appearance, with crinkles and aging process characteristics. Please note that the parchment may darken over time.
The National Archives store is delighted to offer this custom made, premium framed reproduction of the Declaration of Independence. Available in gold or black, the soft tones and authentic detailing of this frame add luxury and understated elegance. A beautiful addition to the home or office, it is the perfect gift for the lawyer or U.S. history buff in the family.

This facsimile features an inscription on the back side of the document, the same as on the back of the original. The antiqued parchment paper on which it is printed has undergone an aging process exclusive to the National Archives, making each document unique. It was proudly made in Philadelphia by a family-owned company.

For price savings, consider purchasing the Premium Framed Declaration of Independence, the United States Constitution and Bill of Rights together as a bundle.

Drafted by 33 year old Thomas Jefferson between June 11 and June 28, 1776, the Declaration of Independence is the nation's most cherished symbol of liberty. It was adopted by the Continental Congress on July 4, 1776, and announced that the 13 American colonies, then at war with Great Britain, regarded themselves as independent states and no longer a part of the British Empire. Instead, they formed a union that would become a new nation: the United States of America.

The original Declaration is on permanent exhibit in the Rotunda at the National Archives Museum.