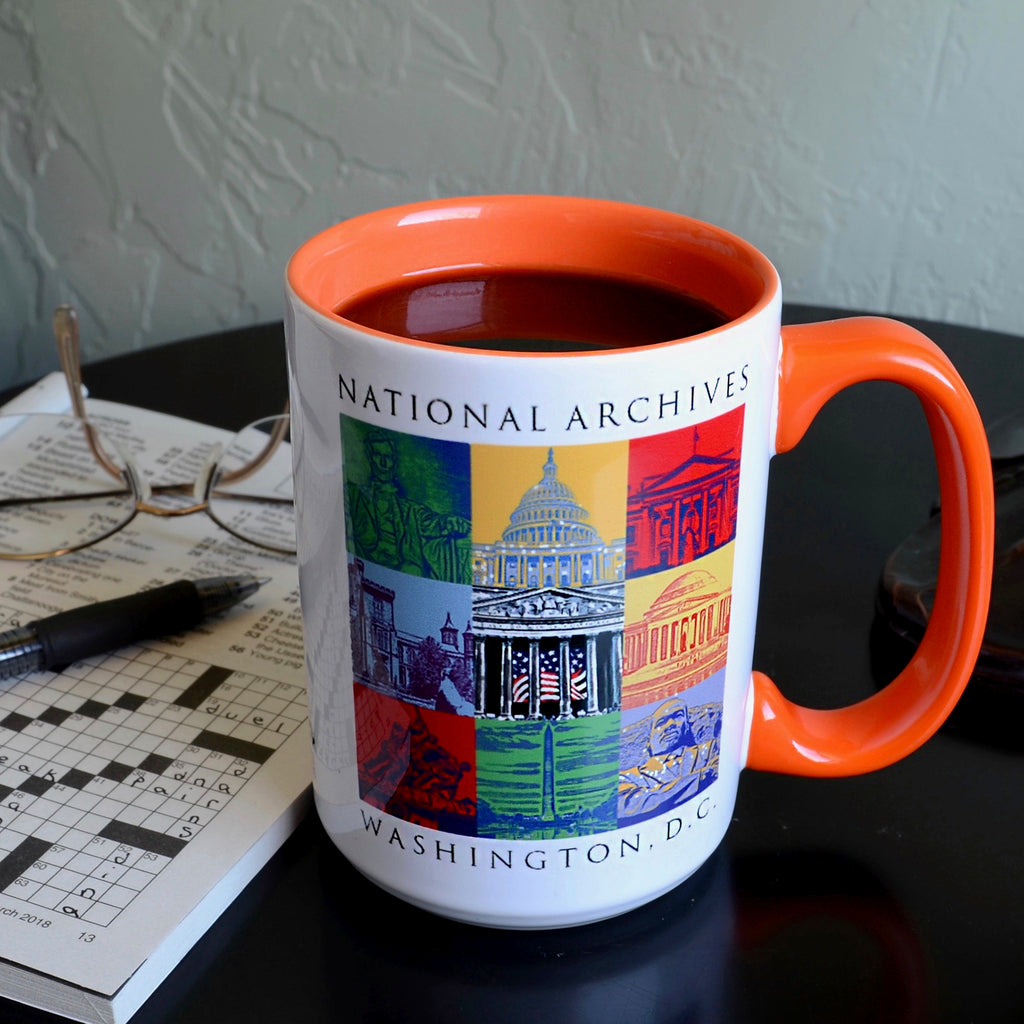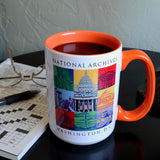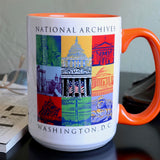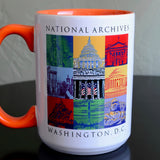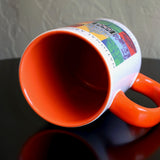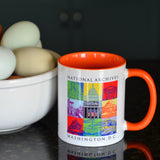 Capital Landmarks Art Mug
National Archives Store Exclusive
Decorated in the U.S.A.
11 Oz.
Perfect for the home or office, this colorful mug from our Capital Landmarks line of gifts is adorned with some of our nation's most recognizable monuments and buildings in vivid pop art renderings. A great mug to have your first cup of morning coffee in.

Whether you live inside the beltway or you are a visitor coming to enjoy our Nation's Capital, no one can deny that our capital, the seat of our government, is beautiful. DC's national landmarks, memorials, and museums on the National Mall and throughout the city of Washington are filled with the history of our nation and who we are as a people.

Have you ever wondered why so many landmarks in Washington, DC, look like Greek and Roman temples? When forming the country, the Founders looked to Greco-Roman principles of justice, rule of law, process, and liberty as successful models of government. When plans were made to build the United States Capitol in 1793, Thomas Jefferson asked that Congress be housed in an ancient Roman temple, in the same neoclassical style he had used for his design of the Virginia State Capitol in Richmond in 1788. As can be seen in the National Archives building, the neoclassical style continued to be popular for government buildings and monuments well into the late 1930s. The National Archives preserves and protects some 28,000 plans of public buildings across the United States.